The kitchen space endures heavy traffic. It's the most sociable area because this is where you and your family mingle while eating. That's why you need your flooring to be durable and easily washed. This is where luxury kitchen tiles can be beneficial.
Investing in Luxury Kitchen Tiles
There are several reasons for choosing tiles as your flooring. Here are some of them:
1. Easy to Maintain
Your kitchen floor endures stains and spills every day. That's why it's especially beneficial to install glossy tiles that are easy to clean. Wallpapers can endure harsh blemishes and scuff markets. Many types of kitchen tiles are easier to install and clean the wallpapers.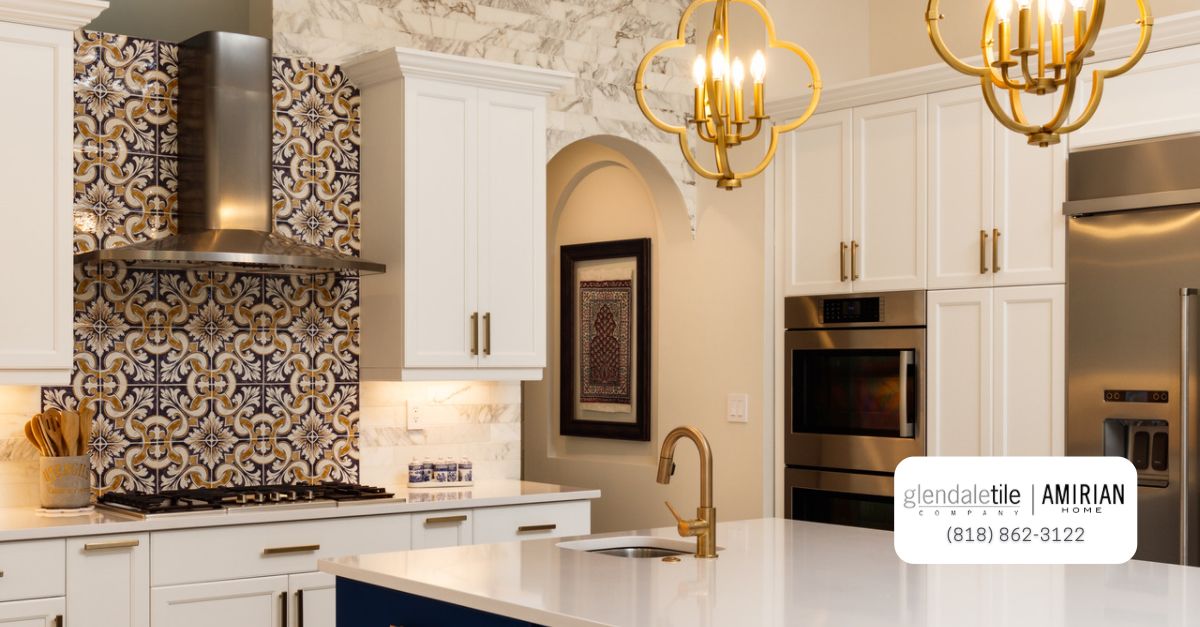 2. Cost-Effective
Unlike paint or wallpaper, tiles don't require repainting. The tiles can provide your space with a classy and luxurious appearance without recoating every two years. They are durable and can last longer than the wallpaper. Thus, why if you wish to sell your house next year, there's no need to re-coat the paint or change the wallpaper to refresh the appearance of the kitchen.
3. Versatile
Each house reflects its own creation. Kitchen tiles can easily work with your own artwork or existing furniture. They are the best fit and offer your kitchen flooring more versatility. Plus, they provide more style, touch, and feel for the home you deserve.
What are the Options for Your Kitchen Tile Flooring?
There are several options to choose from. But you can't just pick any tile. Rather, you must determine what style to use depending on your existing decor. Furthermore, you need to know where the tile will be installed. Keep in mind that tiles aren't only installed on kitchen flooring but you can also use them as a backsplash or the underside of the cabinets. They are also a favorite option for countertop material.
Ceramic
Also known as non-porcelain, this type of tile differentiates it from porcelain. It's softer and glazed. it can also create a hard wear surface. It's more porous than porcelain though. That's why it provides a surface that's resistant to kitchen spills and splashes.
Porcelain
It's made with heat and pressure. That's why it's harder, denser, and less porous than ceramic tile. Because of its nature, it's a good choice for a kitchen, which endures heavy traffic every day.
Stone
Tiles made from natural stone are porous. That's why they require to be refinished every two to three years. They are also slippery when wet. However, the polishing allows the beauty of the stone to show through. It's also durable and beautiful. However, it needs sealing.
How to Choose the Right Tile for Your Kitchen?
With so many options available, it can be overwhelming to pick one over the other. To help you determine the right luxury kitchen tiles for your house, you may visit our kitchen showrooms in Glendale. When you visit, you can talk to our designers to assist you in deciding. Or you may call us here: (818) 862-3122.