You spend a lot of time in your bathroom every day. If you're one of those people who like to sit down and relax in a corner of this room just to help you calm down or feel refreshed, then it's normal to be picky when it comes to installing your flooring. If you're not sure how to renovate this part of your house, consider going to the bathroom tile store in Glendale. You can talk to our designers or find ideas on how to make your bathroom look more modern and exceptionally wonderful.
Bathroom Tile Store in Glendale Providing Designs
With so many designs to choose from, it can be overwhelming for homeowners to pick the right one for their bathroom floors. Although floor tiles are popular in the bathroom, it's not always necessary to choose them. But they are the strongest material, which is important in this space.
Floor tiles don't just represent the decor of the design. Rather, they can also decide the appearance of your bathroom. They are durable, modest, and water-resistant. They are also aesthetically pleasing and highly functional. According to Forbes, "When tile flooring is installed correctly, high-quality tiles can provide a timeless look for a home. With proper maintenance, tiles are decently resistant to permanent damage and can easily last over 20 years."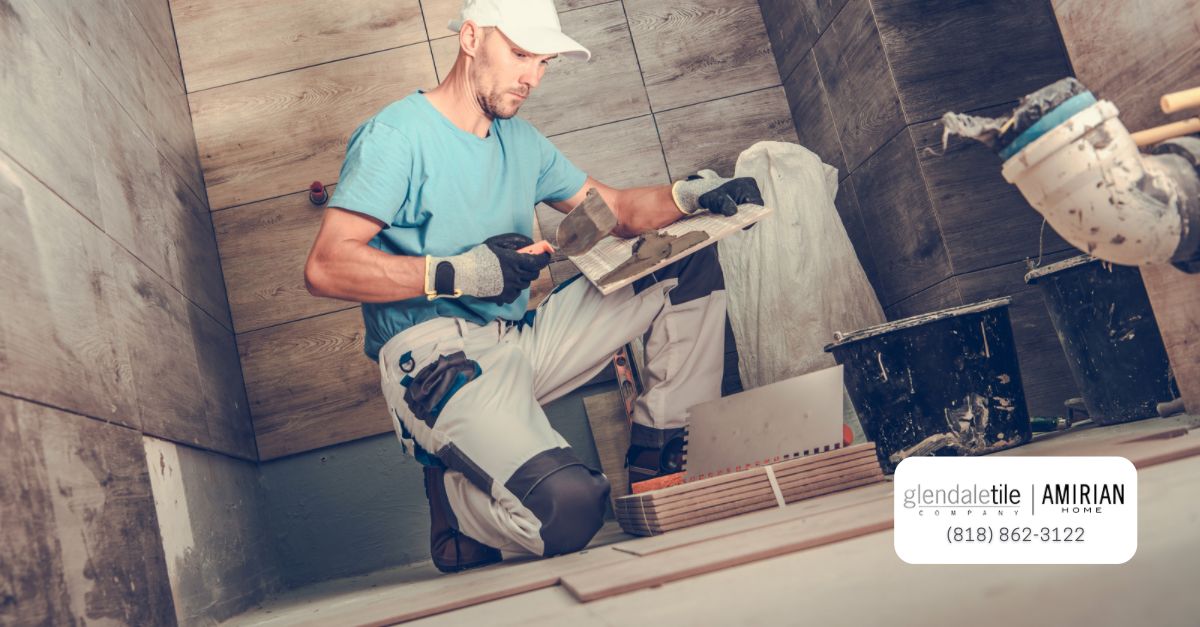 What Other Bathroom Ideas You Can Apply for Your Own Space?
Besides installing luxurious bathroom tiles, you may also consider the following things:
1. Vanity
A modern vanity can't be overstated. This is especially great if you're a mod-look lover. When you choose a furniture-style vanity, it can transform your bathroom. It can add personality and twist to this space. When you forgo conventional vanity in favor of vintage furniture pieces, you can elevate quickly elevate the visual impact. Vanity is a vital part of making your bathroom look more modern.
2. Luxurious Bathroom
If you can fit a bathtub in your bathroom then, make sure to have a tub as well, instead of having a solo shower. A freestanding tub can speak luxury in this area of your house. You can choose to have a separate tub and shower or add a stool to your bath where you can have a resting spot for your candle.
3. Storage
To make your bathroom look more functional, make sure to add storage. No matter how huge or small your bathroom is, you need as much storage as possible. You may use the bathroom walls to accommodate medicine cabinets. Open shelves can also expand storage without having to block off an area.
4. Mirrors
A large mirror can make the space look larger. It can open up a room. Many interior designers are using this trick to make any room feel bigger. When finding mirrors, make sure to go big and bright to make a statement. Do you need more bathroom designs? If you do, then make sure to visit our bathroom tile store in Glendale. You can meet our consultants to further assist you.