A peaceful home setting can easily create a sense of well-being. The color of the walls and furnishings can impact your mental health. Even your flooring can affect your mood. And if you're planning to renovate your home, you can opt to make it a classy home? If you don't want to touch the walls or furniture, you can choose to modify your floor.
Making a Classy Home with Floor Tiles
1. Use Warm Tones
According to this study, "a little variety in terms of color should be thrown in to create the required balance." Yes, you need balance when it comes to choosing the right color for floor tiles. But warmer tones are known to elicit feelings of coziness and warmth. They encourage harmony and balance when they are paired with darker furniture pieces. The warm and inviting ambiance will help you realize that you're home and you're here to unwind after a long day.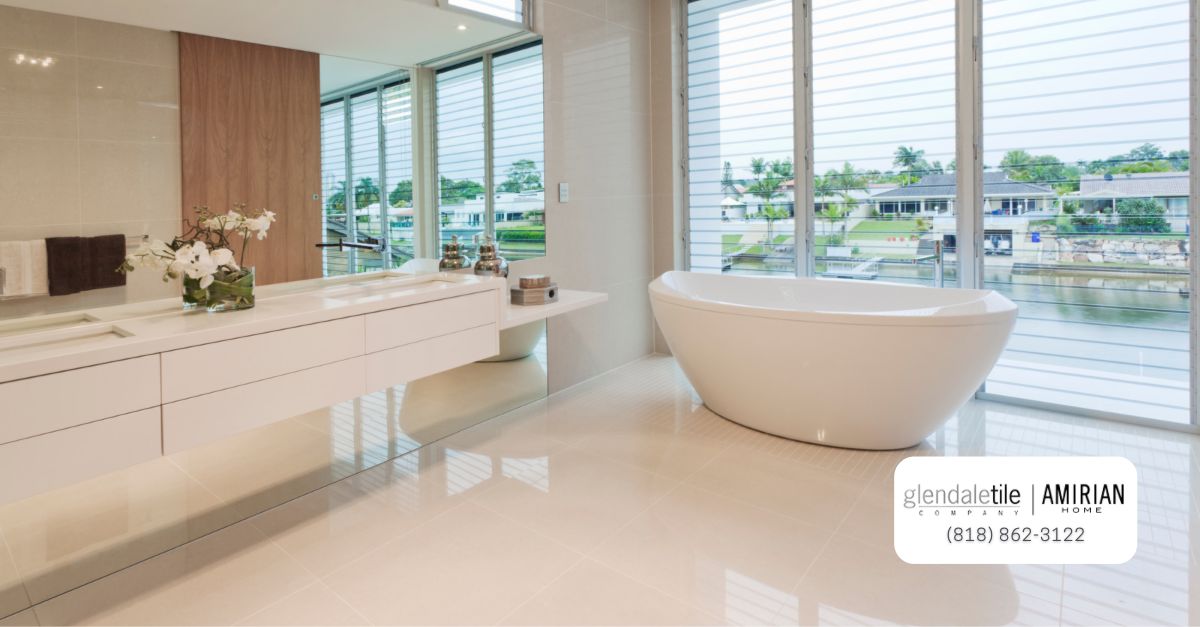 2. Choose Diagonal Layout in High-Traffic Areas
The color of the floor tiles isn't the only thing to make your home classy and dozy. You also need to choose the right layout. Choose tiles with a diagonal layout. But make sure that the tiles are strong so they can easily endure the force. When you lay the tiles diagonally, they can create a more inviting place. This arrangement simply magnifies the space while improving the floor pattern.
3. Opt for a Wooden Look
Floor tiles are available in various shapes, colors, and textures. One of the ways to make sure you can create a classy home by modifying your flooring is to use a tile with a wooden finish. It gives the floor an unmatched appeal and luxurious look. The durable nature of floor tiles makes them easy to maintain. A wooden home is the right option if you are seeking warmth in your home.
4. Have a Marble Look
Marble offers a timeless appearance. However, if you choose real marble, you will have to spend more on it. Thankfully, there are floor tiles that provide the marble effect that you so desire. Because they are floor tiles, they are slip-resistant and impervious to stains. With this option, you can have the beauty of marble without having to pay the hefty tag of real marble.
5. Pick a Theme
A theme is a vital way to connect every design element in your house. Keep in mind that your preferences are unique so as your personalities. Whatever home renovation you are planning to do, the initial step is to find a theme. By having a perfect theme, you can easily choose the right floor tiles that are compatible with your decor.
The Best Way to Choose Floor Tiles
You can look at many magazines for some inspiration. However, the best way to find ideas to make a classy home is to visit showrooms. They have designers and consultants, whom you can talk to ask for ideas. Please visit our showrooms in Glendale today for more information.