All of us want to come to a home that looks like a magazine cover. As you strive desperately to change your home, you find yourself moving furniture or buying items from IKEA. If you're still not sure how to decorate your house, you may visit Amirian Home's showrooms to find plenty of modern home decor ideas.
Or you can start with these hacks while waiting to schedule your visit to American Home.
Modern Home Decor Ideas to Inspire You
1. Add More Mirrors
Mirrors are effective in giving the illusion of space. By adding more mirrors to your living room, for instance, they can refresh the interior and expand a small room. You can add a mirror to your dining room. It reflects the light to make it feel larger and more formal. Don't just add a small mirror, though. A large mirror can create the illusion that it's twice the actual size.
2. Put Jar Organizer on the Wall
Adding practical jar organizers to your wall can help you save space. They are ideal in your bathroom or kitchen. They are not only practical but they can also make the interior decoration more beautiful.
3. Refresh the Room with Curtains
Are you bored with your bedroom or living room? You don't need drastic changes. All you need is to switch your curtains. The curtains must work with the existing wall colors. Then, choose to match the drapes to an element that's already present. If you wish to create an illusion that you have larger windows, you may choose to hang curtains closer to the ceiling. You can also do this trick in your bathroom to make it look more spacious.
4. Enhance the Interior with Tiles
Modern tiles are versatile and pleasing to the eyes. They are ideal for decorating your living spaces. More and more modern tiled designs are available on the market as companies present a stunning collection of different floors and wall tiles. Tiles are elegant and add beauty to your home decor. Visit Amirian Home showrooms to know how a certain tile can look in hallways, bathrooms, or kitchens. You can also consult with designers.
5. Add Wood Tiles to the Entryway
The entrance of your house is the first space you or a guest will observe. Thus, it's the ideal choice for reading a durable impression. You can add a minimalistic design in this area or use porcelain tiles that have a design pattern in the center of the floor. The tiles will surely catch the eye of your guests. Choose wooden floor tiles to ensure that your entryway will be more inviting and warm.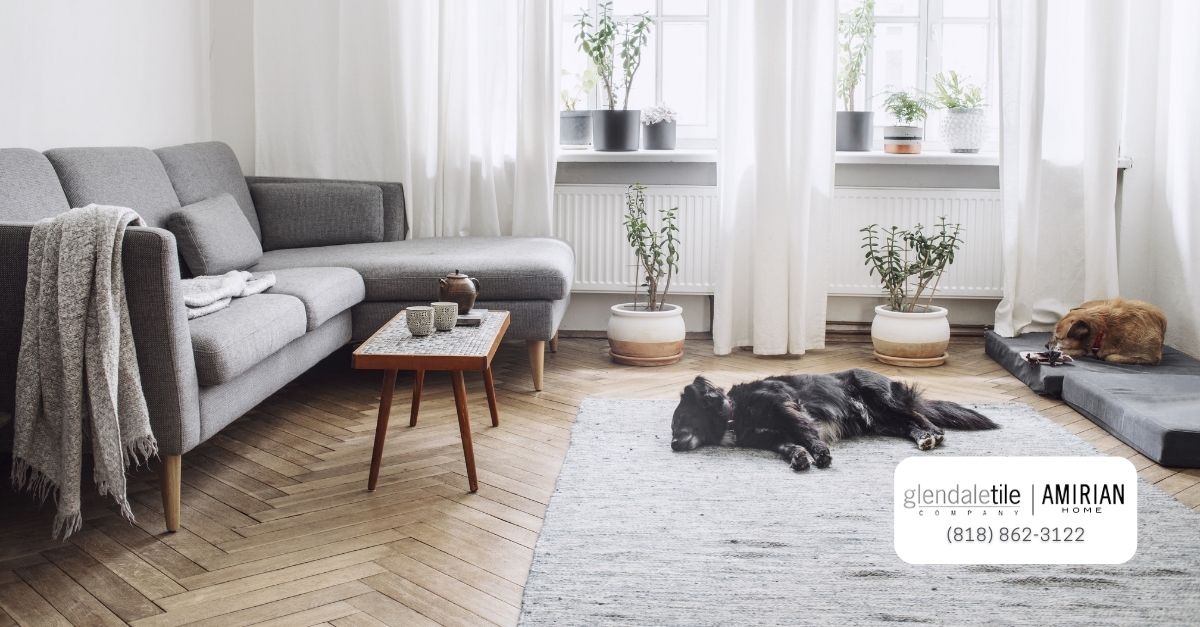 6. Opt for a Design Flow
Before thinking about adding tiles to your rooms, you must keep in mind that the entire house would have a design that flows together. This will offer your house a graceful look. But always remember to keep everything simple yet stylish.
Visit Showrooms for More Hacks
You might have modern home decor ideas for your house. But are they perfect for your own home? Visit our showroom today to talk to our experts.