Kitchen tile countertops may be considered outdated by many homeowners. But they are making a comeback. Kitchen tile countertops were popular in the 70s and 80s. Even though people prefer a modern, minimalist style, tile countertops are making their way into the spotlight again.
Are Kitchen Tile Countertops in Style?
Yes, kitchen tile countertops are still in style. But it still depends on your preference. When you think of tile, you would immediately think of flooring found in kitchens and bathrooms. However, tiles aren't just for flooring. But they can also add texture to your kitchen. You would often find tile countertops in the Arts and Crafts style homes.
Why Choose Tile Countertops?
If you wish to create timeless beauty in your kitchen, you can opt for tile countertops. You can choose a variety of patterns as you can mix different shapes and colors. Picking tile countertops can give you many options that can help you'd sign your kitchen. When you visit our showrooms in Glendale, CA, you can find different tiles. Some are made of natural stone, while others are made of ceramic or porcelain.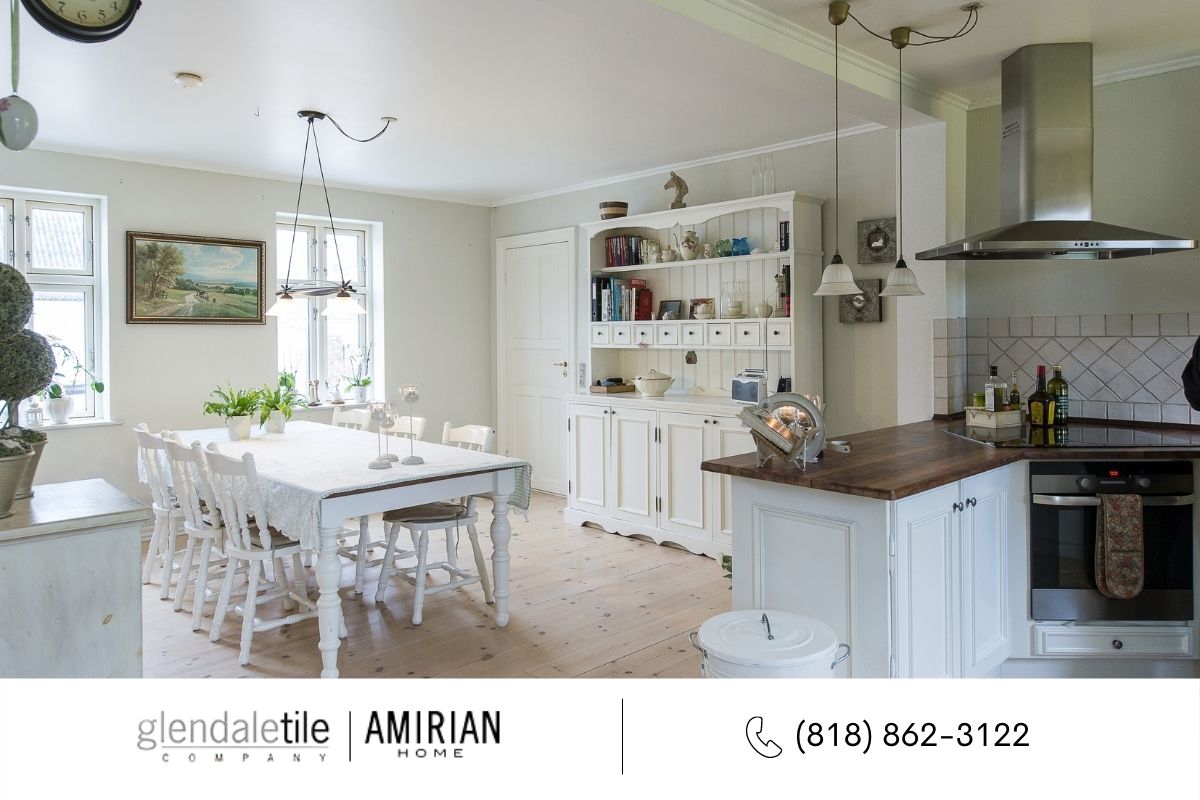 Which Tile Countertops are the Most Durable?
Ceramic: The most affordable option is ceramic. It's waterproof. It can also handle the heat from most hot dishes. You may also pick mosaic tiles. What's great about them is that you can install them quickly. They, too are durable. Because the tiles are colored, if chips develop, they are not seen easily.
Granite: It's made of natural stone. However, compared with traditional stone, it's more affordable. One of the advantages of granite tiles is that they can hide dirt and fingerprints because of their patterned surface. Furthermore, granite tiles are strong and can last for a longer period.
Quartz Tile: Quartz tiles can look like granite. But they are more durable. They have a smooth appearance. Furthermore, they don't require sealing, even though they can last long. Because they are non-porous, they won't trap bacteria accumulating beneath the surface.
What Other Options are Available?
The good thing is that kitchen tile countertops aren't the only options available on the market. For instance, you can opt for laminate countertops. They are more popular because they are affordable. However, if you want a more durable option, a tile countertop is your best option.
Then again, the quality of materials is vital. You can't just buy tiles from anywhere. Instead, choose to buy them from a reputable company. Amirian Home provides kitchen and bathroom showrooms in California. You can see for yourself why many California homeowners choose to buy from our high-quality materials when they renovate or build their kitchen and bathroom. Our showrooms offer various topsoil for your showers, toilets, basins, and many vanities assortments.
Find Luxurious Kitchen Tiles
If you're hunting for luxurious kitchen tile for your countertops, make sure to visit our showrooms. You'll find different options that make your countertops, cabinets, and vanities look beautiful and elegant. Call us today for more information (818) 862-3122.