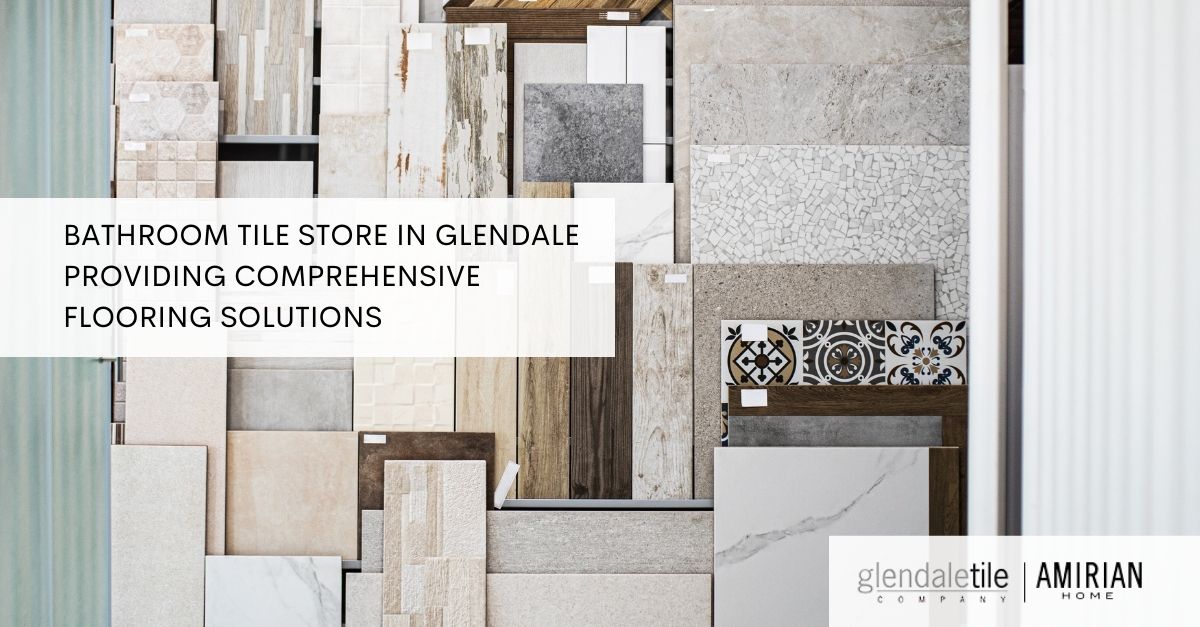 Amirian Home is your bathroom tile store in Glendale. Since 2004, our Glendale tile store has become a provider of comprehensive floors to residential and commercial clients. When it comes to flooring, there's no better option than Porcelanosa tile. It is one of the best options but it is also the preferred type of tile for various parts of the house.
Bathroom Tile Store in Glendale
to Deliver Expert Solutions
Our mission is to ensure that our clients will get expert flooring options for their homes or commercial business. We don't cut corners because we take pride in our craftsmanship. Every product we offer is guaranteed to be with high-quality materials. We have already worked with thousands of satisfied customers. The positive reviews we obtained show that we care about our products' quality and our exemplary customer service.
Work with Our Designers
We display our products through our various bathroom showrooms. You can find how the tiles and other flooring options will look in a certain setup. From there, you can evaluate whether such an option is an ideal one for your home or office.
Passionate About Quality
With our vibrant tile flooring in Glendale from well-known brands, we help you make the most of your flooring investment. We only obtain the tiles from reliable tile manufacturers to deliver striking new floors to your business or home setup. Whether you want your bathroom to look warm or cool, spacious or not, our floor designers can help you achieve whatever your goals are.
Expect to Receive the Following Benefits when Choosing American Home
Expert Workmanship.
We take pride in every flooring product we offer. Our team is committed to giving your house or business a new floor that you can be proud of.
Responsive.
Our team of flooring experts and designers is more than happy to answer all your questions about your bathroom tile options. We offer a customized service to ensure that you get the right flooring solution for your bathroom.
Competitive Rates.
Amirian Home offers competitive pricing. You can get free estimates when you visit our showrooms. When you visit our showroom, you can talk to our experts so we can provide you with customized solutions for your bathroom or an entire house. We can help you get the right design that will fit your home renovation project.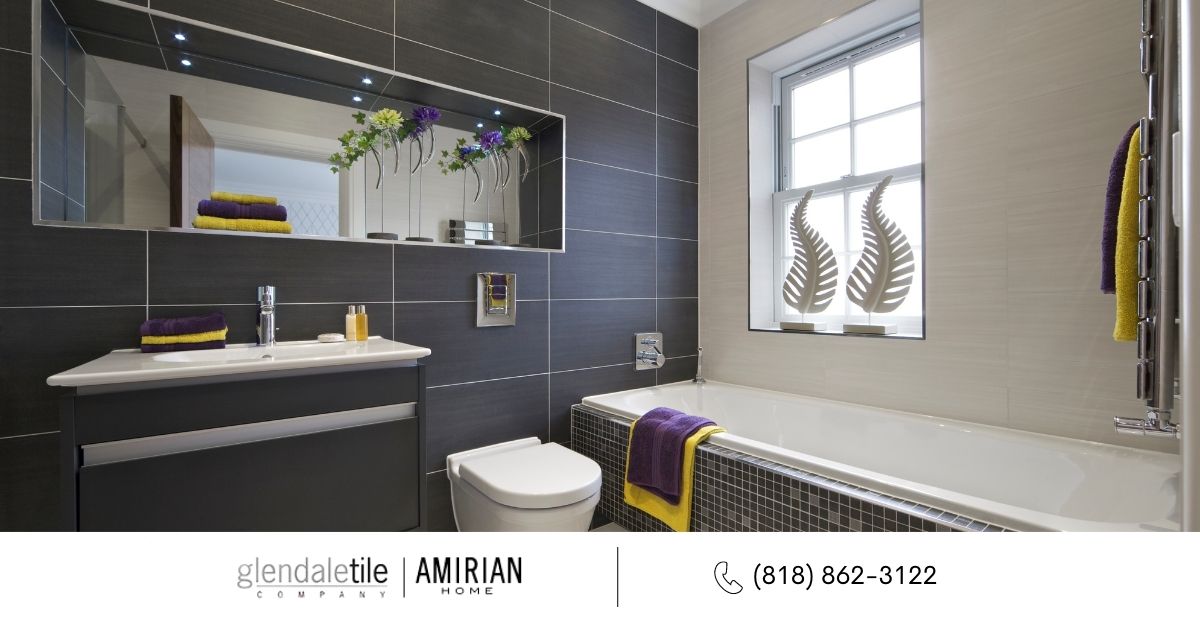 High-Quality Tile Brands
We only work with brands that can offer stunning tile solutions. Amirian Home is proud to work only with the industry-leading brands for all your flooring solutions in Glendale.
Valentino Ceramica

La Fabbrica

Techno Art Marmi

American Ocean Tile

Crossville Tile

Bedrosians Tile

Emil Tile Italy
To study the full list of our partners, please visit our page here.
You can find our products displayed in many applications, like restaurants, hospitality, shopping centers, residential kitchen, and bathrooms. In addition to our bathroom tile store in Glendale, you can find our products through independent distributors and retailers. Check our showroom today or call us here: (818) 862-3122.