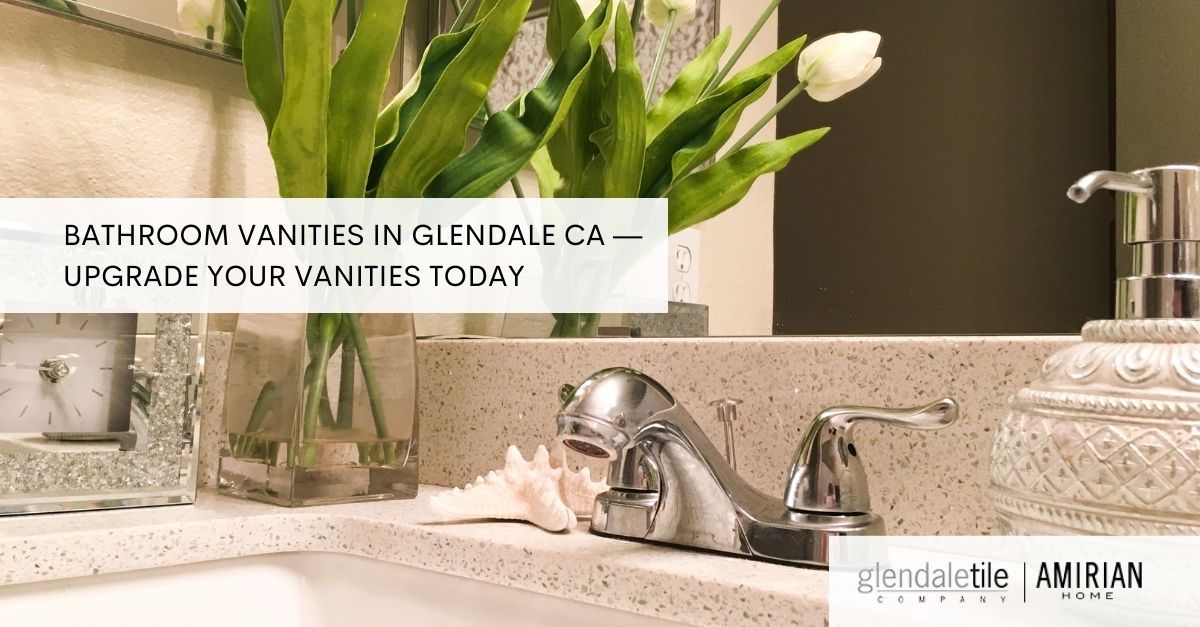 Your bathroom is one of the spaces in your house that you visit multiple times every day. From brushing your teeth to applying makeup to washing up, you spend countless hours of your life in front of your countertop combination. If you are upgrading your bathroom, have you thought about the design of your vanity? Most homeowners in Glendale do not think of vanity that much. If you want to stand out, visiting our showrooms will help you choose the right bathroom vanities in Glendale CA.
Upgrading
Bathroom Vanities in Glendale CA
Located in the heart of Glendale, California, our showroom puts our newest or most popular vanities on display. Visiting our showroom will allow you to explore the beauty and see the quality of our items up close. You can walk into our showroom at any time you want. But you can always book an appointment so that our expert designers will be with you during your visit to answer your questions. Whether the vanities are for your guest bathroom or primary suite, we can guarantee you get the style that you want. Our showroom will also let you shop for bathroom vanities by size, finish, vanity styles, etc.
The Right Bathroom Vanities
Shopping for bathroom vanities is not the easiest decision you can make when you need to remodel your bathroom. However, it is one of the most important decisions. Choosing the right vanity for your accessories and essentials can set the tone for the new design of your bathroom. We know that you have questions about bathroom vanities and our experts will be there to answer all your questions.
The right vanity will depend on your bathroom layout. Choosing a wide vanity into a tiny bathroom can't maximize the space. When deciding which vanity will properly fit your bathroom, our experts will help you decide by asking you several questions, like the size of the space, the characteristics you are looking for in vanity, and many others.
How the Vanity Will Be Utilized?
When deciding on the style and size of the vanity, you must think about how the bathroom vanity will be used. If you are remodeling your huge bathroom, you may opt for a double-sink vanity. It gives you separate areas in a shared bathroom. On the other hand, if you are renovating a guest bath, you will need a single vanity. Ask our designers about the best style of bathroom vanity that will properly fit in your house.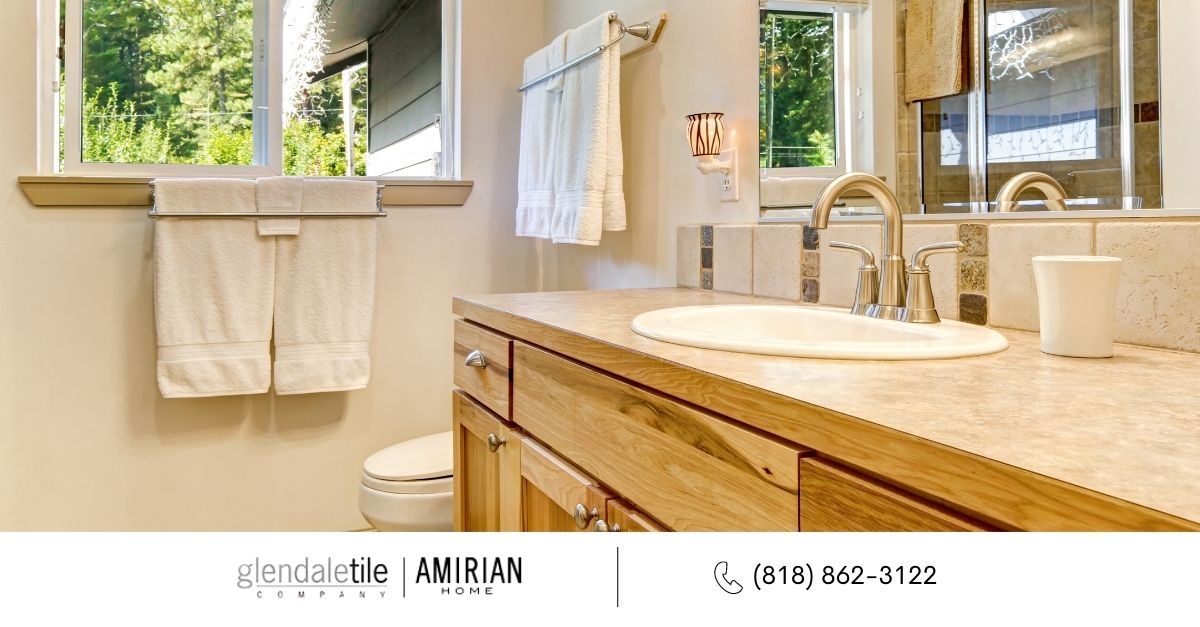 What are the Vanity Styles Available in Our Glendale Store?
Your vanity represents the design you want your bathroom to have. It is the centerpiece of your bathroom. Our showroom exhibits the different styles of bathroom vanities in Glendale CA that you can choose from. Visit our showroom today to explore your options: (818) 862-3122.