There is an undeniable difference between observing an object through the pixelated lens of a screen and the real, tangible experience of seeing it in person. This divide is more than just about perception. There are so many differences between seeing how something looks in the palm of your hand and seeing how it looks when it's actually in your hand. Those are just some of the benefits of coming to our kitchen and bath showrooms in San Fernando Valley.
The Importance of Light Cannot Be Overstated
If you're like so many, you've been scouring the internet for the perfect tile for your kitchen. Online, they appear as the epitome of elegance, a seamless blend of form and function. But then, you step into a showroom, and there is a dramatic difference. The play of lighting upon those tiles reveals subtleties and nuances that previously eluded your gaze. Suddenly, what once seemed perfect may not align with your vision under different lighting conditions. The warm, inviting ambiance of a showroom enables you to scrutinize every intricate detail, ensuring that your choice truly fits what you want.
Experience in Your Hands
Imagine falling head over heels for a file you've spotted online. Its features seem impeccable, its design flawless. However, the true litmus test comes when you stand before it in a showroom. Maybe it loses its charm. Perhaps it's too pale in person, too bold, too meek, or just doesn't feel appropriate. In-person interaction grants you invaluable insight into how these items will function within the context of your home. The tactile experience that can make or break your choice.
Experienced Staff That's Here to Help
To make the process easier, we have knowledgeable, friendly staff on site who can assist through every step of the process. Their role transcends mere selection; they become your personal conduit to the world of home decor, tile, and more. At the outset, our staff members may very well ask you about your kitchen, your bathroom, just to have the clearest idea about how they can help. Then, they can lend their seasoned eye to pinpoint materials and features that seamlessly align with your unique space.
Years of experience in the design arena have rendered our staff connoisseurs of trends and innovations. While internet research can offer insights, it pales in comparison to the depth of lived-in insight experts wield.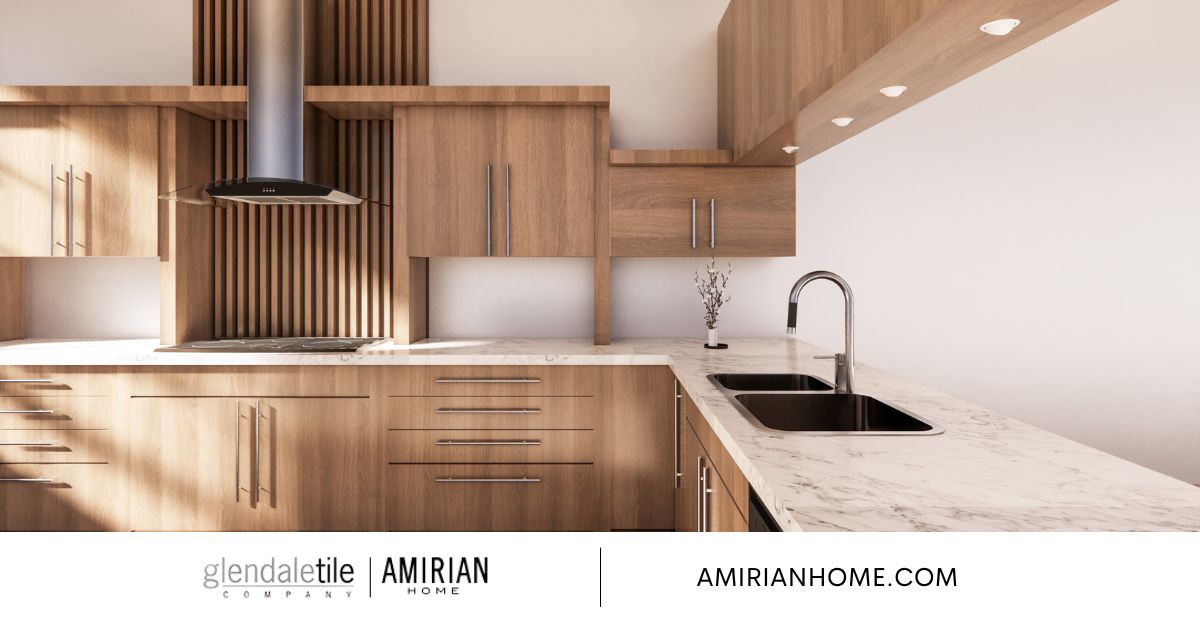 Amirian Home Kitchen and Bath Showrooms in San Fernando Valley
What's listed above are just some of the reasons to come to our kitchen and bath showrooms. We encourage anyone interested in tile to check out what's on our site. Then, should something catch your eye, come on in and see it for yourself. There, we can help you to make the best decisions for your kitchens and bathrooms. Your dream kitchen or bathroom awaits, and we're here to make it a reality. Learn more and schedule a trip through our site.