Ever since its introduction to the market, vinyl tile floors have become very popular because they have a very nice appearance. Today, many rooms in homes, especially the kitchen and the bathroom have vinyl tile flooring.
It's easy to buy vinyl tile flooring and it comes in different designs. Before you start your search on the best vinyl tile flooring, you may want to know why this is an amazing option to use in your home.
Luxurious appearance
Today, manufacturers of vinyl tiles today make them using the latest technology to obtain a natural feel on the surface. The appearance and texture of the tiles have become so natural looking that even those with discerning eyes can't differentiate the natural surface from the artificial.
This becomes a chance to obtain your preferred type of flooring without spending so much or having to deal with the challenges of other types of flooring. Using vinyl tiles creates an impressive look for the rooms in your home.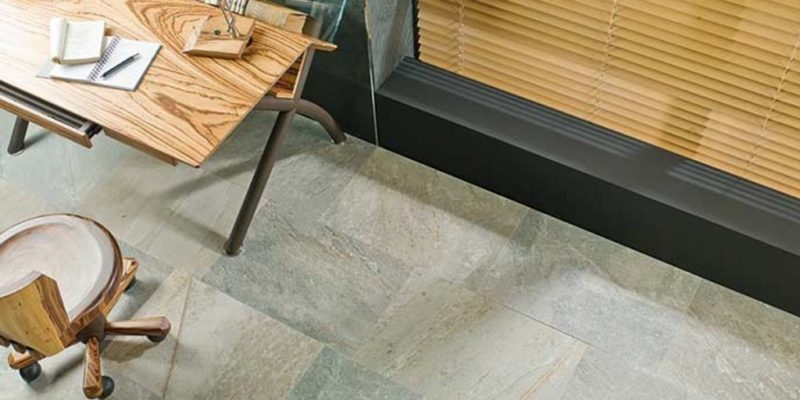 Highly versatile
There are many option designs with vinyl flooring – come and visit our Glendale showroom at Amirian Home to see these options. They come in a wide range of patterns and colors that match every decor, including an assortment of wood grains.
Stone and wood designs are completely waterproof. This makes them easy to clean and perfect for the high traffic areas in your home. You can choose an engineered stone design as a cheaper alternative to natural stone. The ceramic and porcelain tile floorings are crack-resistant and can last for a long time.
Superior durability
Contrary to what many would say, vinyl tile flooring is highly durable and can endure heavy foot traffic in your home. Luxury vinyl tiles have an average lifespan of 25-30 years without damaging their appearance. The durability factor makes vinyl tile flooring ideal for commercial floors too.
Additionally, vinyl floors feel comfortable underfoot while reducing noise. This is a great benefit for those who have pets and kids. It's the perfect solution if you're searching for a long-lasting floor material for every room in your house.
Easy to maintain
Floor maintenance is a daily affair. If possible, you want a floor that doesn't require special equipment, procedures, and substances to clean. With vinyl tile flooring, there is minimal or no upkeep in floor maintenance.
All you need is either a wipe or a mop to clean the surface, regardless of the type of mess you're dealing with. Moreover, vinyl tiles resist stains, making them the ideal stress-free floor to have.
There are also some measures that you can take to further protect this type of flooring from damage. These measures prevent the floor from cracking, from the tiles getting detached or from water seeping below the tiles.
Conclusion
To fully enjoy the benefits of your vinyl tile flooring, you must first make the right choice. You can learn all these from our professionals at Amirian Home. Call us today to talk about your tile needs at (818) 862-3662 or visit our Glendale showroom to learn more. Our business, "Glendale Tile Company," has experts with a lot of experience in the use of vinyl tiles.