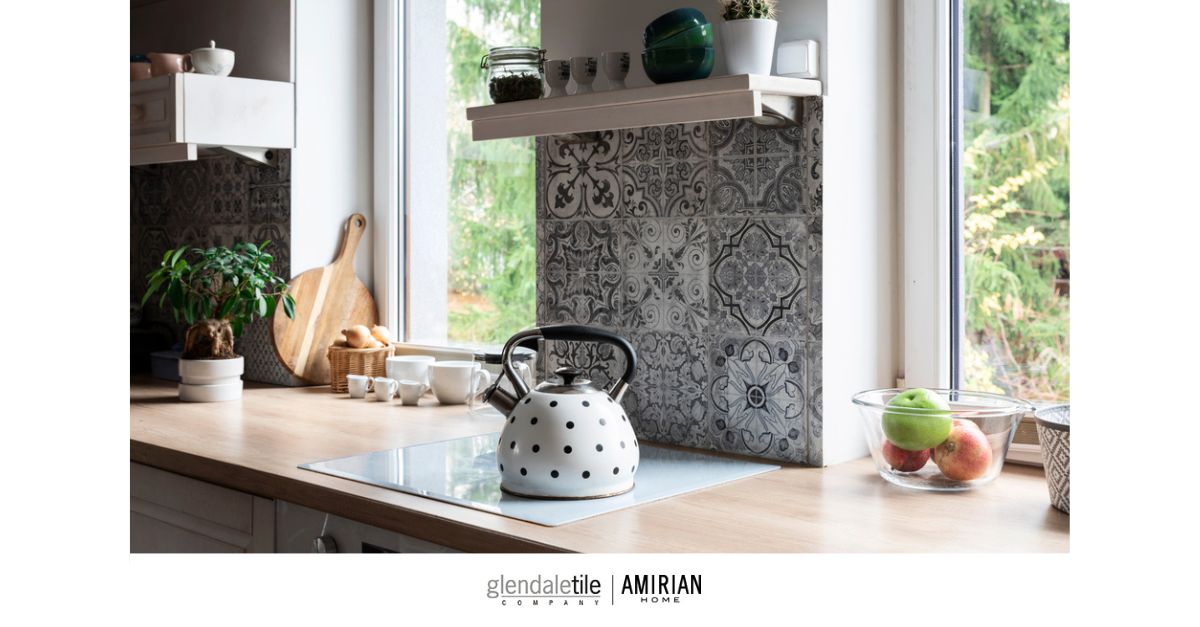 Amirian Home has every luxury kitchen tile in Hermosa Beach that you can use to remodel or replace your tiles. We have our professional design experts who can help you create the kitchen of your dreams using tile. New tiles can easily spruce up your kitchen and give it a fresh appearance.
Shop for Luxury Kitchen Tile in Hermosa Beach with Amirian Home Experts
When visiting our showroom, our experts will give you ideas and advice. We have the necessary technology to help you see how your kitchen will look before ordering your new tile for floors, walls, or backsplash.
Buy Kitchen Tiles
Several reasons homeowners in Hermosa Beach choose tiles for their kitchen. Tiles can add versatility and longevity. Plus, they are available in a variety of styles and colors. If you wish to install harder and more durable surfaces, tiles are the best option.
Luxury Kitchen Wall Tiles
Tiles are not only used as flooring but they can also be used for walls. Wall tiles are softer and they are smaller than the tiles used for floors. They are typically available in 4"x4" or smaller. The hard glazed surface tiles are perfect for backsplashes. To reduce visual monotony, wall tiles are available with borders, bands, and other extra embellishments.
Luxury Floor tiles in Hermosa Beach
A luxury tiled floor is beautiful with a timeless appeal. Tiles can be installed over a heated floor. As long as they are sealed properly, the maintenance is low. At Amirian Home, customers can choose various types of floor tiles, like quarry, porcelain, marble, and ceramic. Smooth floor tiles are perfect for people with allergies because they can be easily cleaned. Furthermore, the ceramic tile flooring is non-toxic. Through the help of our professional experts, you can find floor tiles that meet your budget and design.
Fit Any Kitchen Decor
When your goal is to make a statement in your kitchen, floor tile is definitely the best choice. Tiles are available in various colors and styles that will fit any kitchen decor. To make your kitchen stand out, the use of tiles as a backsplash is highly suggested. Tiles will not just protect walls but also let you explore your artistic styles. If your kitchen has an island, then it's a perfect option.
Get Free Estimates
Before visiting our luxury kitchen tile showroom in Hermosa Beach, make sure to provide our designer experts with a rough sketch of your idea so they can give you a free estimate for your project. And to further save you the hassle of dealing with various companies, you may order countertop fabrication for your kitchen tile projects.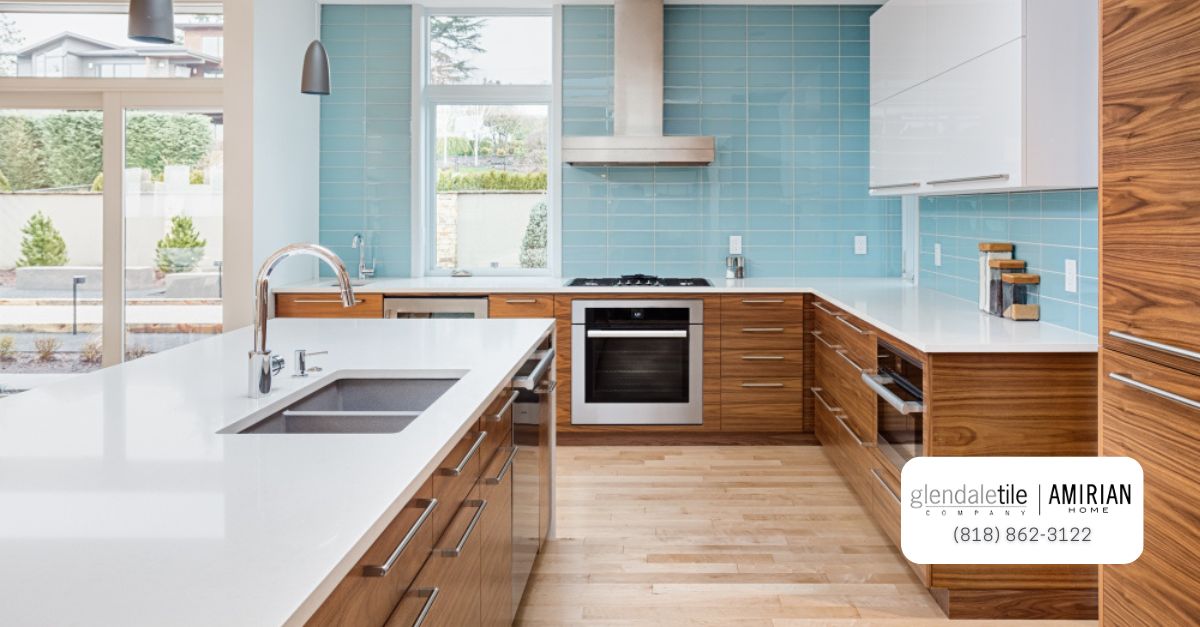 Top Tile Brands Available
To ensure that you get products that are durable and can last for many years to come, Amirian Home offers only the best tiles brands in the industry. From American Ocean Tile to Daltile To Emser brands, you can't go wrong with the tile selections at Amirian Home.
Visit our showroom for a luxury kitchen in Hermosa Beach today.