A bathroom vanity is a necessary fixture. But you can make it a focal point depending on the vanity you pick. It is one reason designers don't bypass the chance to use a bathroom vanity to make a statement. This fixture can transform a dull room into a one-of-a-kind space. You can also choose to have it lacquered or made of an unexpected material. Working with an interior designer will help you fill out this piece.
What Color to Choose for Your Bathroom Vanity?
The easiest way to transform an ordinary vanity into a gorgeous piece is to pick the right color. A colorful vanity can be a great way to set a mood in motion. If you have a petite powder room, you can pair the vanity with a fun wallpaper. Having a wood vanity requires great colors. You can fashion it up by using nontraditional materials, like metal or stone.
You can make a unique statement by using stone in moderation. If you are not ready to invest in a specimen slab, you may use unconventional drawer pulls. They are perfect to dress up your standard vanity.
What Materials to Use for Your Bathroom Vanity?
The most common are solid wood. It is the most durable option. Oak is the strongest wood for your bathroom vanity. Or choose teak for quality results. What's great about solid wood vanities is that they bring a timeless look. They offer a natural finish that other materials can't imitate. You can paint them in any color you desire or leave them as is.
Because of the strength of solid wood, you can use any countertop material. Whether you like marble or acrylic, a solid wood bathroom vanity will have structure support to endure the weight of your countertop.
Although solid wood is durable, you should remember that the material can still expand as the temperature increases and it also absorbs moisture. When it expands, it causes warping or cracks in a patented finish. To prevent this type of issue, you may apply a veneer or a sealant. When you have solid wood vanity, make sure to control the humidity in your bathroom using a vent fan. It keeps the vanity from absorbing too much moisture. It also retains the beautiful look of its natural finish for many years.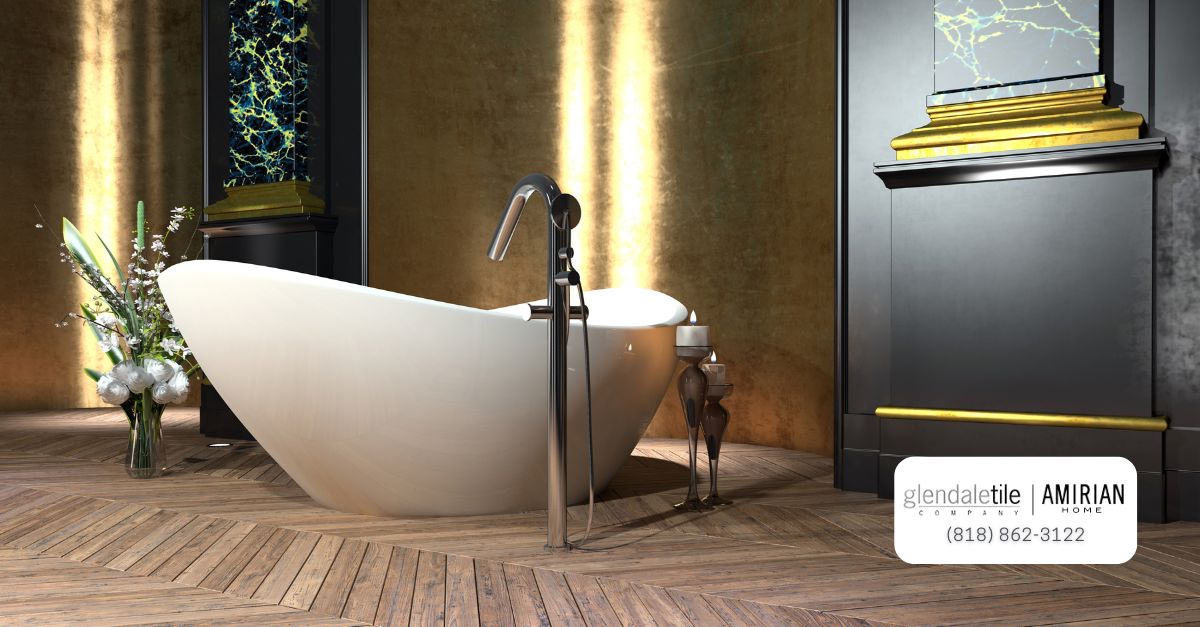 Can You Use a Particle Board?
It can be used. Its strength, however, depends on the size of the particles. But it is too weak to support the weight of your surface material. This is especially true if you pick quartz or granite. However, it still depends on how it is made. You may want to talk to our bathroom vanity designers at Amirian Home to get some accurate recommendations.
Your bathroom vanity can be a focal point in this area of the house. But make sure to choose the right design that can make a statement. Most of all, opt for the material that can withstand the test of time. Visit our vanity store today to find other designs you can use in your house. Or call us here: (818) 862-3122.