Bathroom vanities in Glendale CA often combine a sink, countertop, and cabinets. But vanities can have more than these basic features. In fact, modern vanities have architectural styling details. When clients come to our showroom to look at our bathroom vanities, they often ask whether or not they can choose ceramic tile as a countertop for their bath space.
Ceramic
Bathroom Vanities in Glendale, CA
The main advantage of ceramic bathroom tile for vanities is the cost. They are the most economical option. You can purchase them at a fraction of the cost of granite or quartz. There are also myriad of options available. Thus, you won't have a hard time matching your current design with the appropriate tiles.
How do Maintain Ceramic Tiles on Bathroom Vanities?
This is one of the main concerns of ceramic tile bathroom countertops. Tiles may need a bit more elbow grease. However, if the tile countertop area is relatively small, then it won't be a problem.
What is the Best Surface for the Vanity Top?
In addition to ceramic tile, you can also pick granite as the top. It's a beautiful natural stone that offers great value for your money. It is available in a variety of colors. You'll find the right slab for your needs when you research a bit. Granite is also hard and it requires minimal upkeep. Because of its popularity, it can add to the resale value of your home. When you show your house to a prospective buyer, make sure that they see your bathroom vanities with granite top.
Quartz is another great option for bathroom countertops. More and more homeowners are choosing beautiful quartz countertops because of the stunning result they offer. Quartz is a man-made material that uses 95% natural quartz dust.
If you don't like quartz, you can also choose marble. It's a symbol of luxury. It is hard and made of a crystalline form of limestone. It has a wide array of colors. The most common is white. It's a strong material that can last for a very long time. However, it is expensive. Per square foot, you will have to spend at least $125. You also need to re-seal it periodically. Plus, it is prone to stains, etching, and scratching. But you can choose the best sealer to ensure that the beauty of marble will stay intact for decades.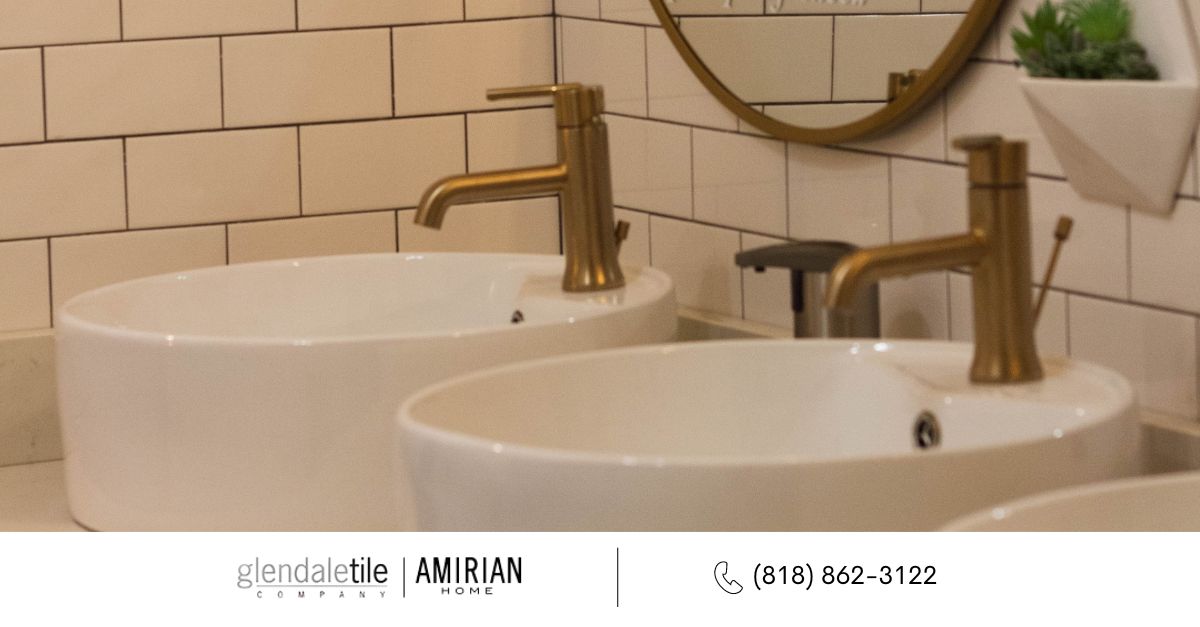 Choices for Bathroom Vanities
With so many choices available, it's up to you to pick the one that fits your lifestyle or preference. If you wish to know more about what countertops are perfect for bathroom vanities in Glendale CA, make sure to speak with our design experts at Amirian Home. We can help you make the right choice depending on your budget, decor, and lifestyle. Our showroom will also give you some inspiration if you are not sure what kind of vanity to use in your bathroom. Give us a call today to know more about us and our service: (818) 862-3122.