Don't blame yourself for obsessing about hardwood flooring. It is indeed a wonderful flooring option. But there is a smarter alternative to it. The hardwood floor is undeniably good-looking. However, it is high maintenance. If you don't want it, then consider a wood-look tile. It is a tile that looks a lot like wood from a distance. Up close, you can tell that it is not real wood. Wood-look tile is trending now and you can find many options in our tile store in Glendale CA.
Wood Tiles at
Tile Store in Glendale CA
Tiles that look like hardwood floors can be installed on walls. Typically, they come in porcelain and ceramic. The cost depends on the size of the tile. On average, expect to pay $2 per square foot. Porcelain tile averages $4 per square foot but it goes higher if it includes installation. On the other hand, real hardwood flooring will cost you $5 per square foot. It does not include installation.
What are the Advantages of Wood-Look Tile?
The most obvious advantage of this tile is the cost. It is cheaper than the hardwood floor. And if you are refurbishing your property in Glendale, which is known for its humid climate, then having wood-look tile is ideal. Glendale features humid climates. Some pests can easily wreak havoc on natural wood that has not been installed properly. That's why when you pick tiles, you are getting waterproof flooring. Tiles also give the appearance that you are seeking without the high cost of wood flooring.
Is Tile Better for People with Allergies?
Yes, it is good for people suffering from allergies. Tiles do not harbor allergens. They do not work like carpets and hardwood. Thus, it is great if you have pets at home. Even though hardwood is durable, tiles can handle scratches better than wood.
Are There Cons in Using Wood-Look Tiles?
All flooring options have pros and cons. For instance, wood-look tiles have grout lines. It means that it needs special care. If you wish to keep it looking pristine, you need to properly maintain it. Thus, it is vital to seal the grout. You can sweep the tile or vacuum it before wet mopping. But never use cleaners with bleach. And don't use harsh scouring aids.
Furthermore, tiles can be cold on your bare feet. Thus, it is not ideal for people with arthritis who love to walk on their bare feet while at home. They also tend to be slippery when wet. But this can be avoided by choosing waterproof or slide-resistant tiles.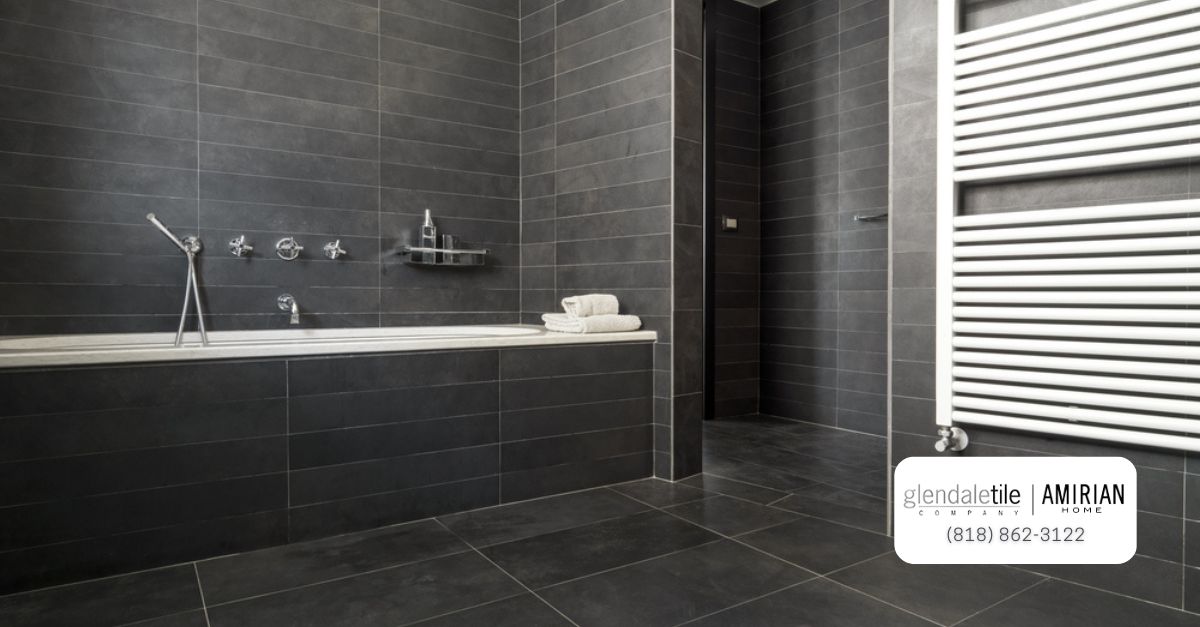 Where is the Best Place to Buy Tiles?
You can visit our tile store in Glendale, CA, and experience luxury at its finest. Our tile store has in-house designers who can boost your experience when you visit us. Don't start building your living space without first visiting our state-of-the-art showrooms.