Are you designing your new bathroom or do you just want to refresh your existing space? It does not matter what your reasons are when shopping for a Glendale tile. Browsing our collection at Amirian Home is a great place to start.
What's Popular in
Glendale Tile
?
More and more homeowners in Glendale are getting adventurous. They make their bathroom space, not just a functional area but also uniquely their own. One of the trends in bathroom tiles is the use of large-format wall tiles. To be considered a large-format tile, it has to be 12 inches long. You can find it at Amirian Home. One of the things to like about huge tiles is the minimal grout lines. It creates a cleaner look. It can also help in making the space look a lot bigger.
Open Concept Bathroom
This has become the new norm in bathrooms. Bathroom tile flooring that continues into the shower is the new trend. But it can work well if you use large-format tiles. Then, make sure to use curdles showers to give the space the minimalist look. It also creates a seamless design.
Picking the Right Bathroom Tile
If you don't want to follow the trend, then make sure to pick the tile that you dream of. It can be a special accent tile or it can be a white subway tile. Then, keep the tile to no more than 3 different designs. As a starting point, choose your first choice tile. Use it to decide on the other tiles you wish to include in your overall design. If the tile is unique, it is the focal point of your design. Then, make sure to pull subtle colors to use in accent tiles. On the other hand, if your first choice is plain, consider adding an element, like a colorful accent tile or a smaller scale tile that can add interest.
Making Your Bathroom Look Timeless
To achieve it, make sure to stick to one color or pattern. It will make the space look timeless. It also creates the wow factor. Since it is just a one-show topper, it will not compete with other elements of the space.
How to Maintain the Tile?
Tiles require cleaning. If you don't like to do it, make sure to choose porcelain or ceramic tile. This option is maintenance-free. Natural stones require more maintenance. It also needs sealing. Furthermore, it has more pores so it holds on to dirt more. You don't want that. However, if you don't mind cleaning your tiles regularly, then the natural stone will not be a problem.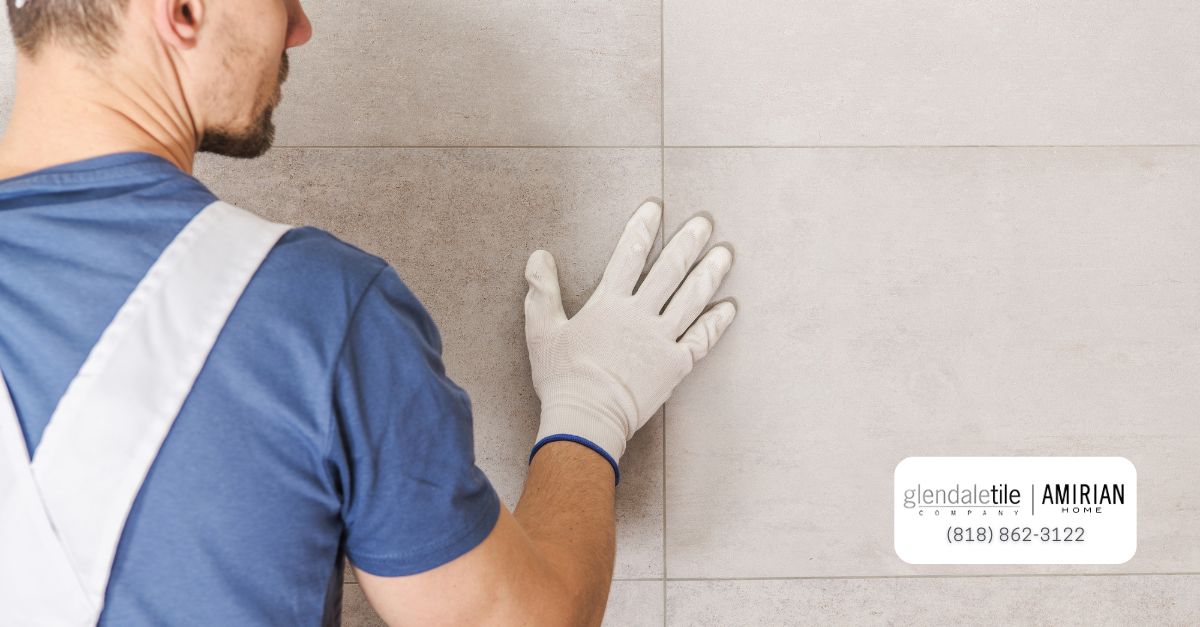 Where to Install the Tile?
When shopping for tiles in Glendale, there are many things to consider. In addition to the things mentioned above, you should also take into account the place where you wish to install them. If the tiles are for the kid's bathroom, then make sure it is light and airy. To further assist you in shopping for a tile in Glendale, make sure to visit our showroom.