Flooring is often an underthought component of design by a lot of people. After all, they see it as purely functional, which is it, but that's not to say it doesn't have a big aesthetic component. Taking this into account, our store for tile flooring in Glendale has a few tips on how you can make sure you are able to find beautiful tiles for your home that will also serve their practical purpose.
Tile Flooring in Glendale
So, choosing tiles can be a bit of a task. On one hand, you probably want to go with whatever it is you feel will look its best in your home. On the other, however, not all tiles will be the best options for all environments. Let's take a closer look at what you should consider before choosing indoor and outdoor tiles.
Indoor Tile
Tiling your indoor spaces will often be a lot of fun. After all, you're getting to use a practical component of your home, the floor, for decorating and evolving your home's aesthetic. However, you will also want to consider the functional aspects of floor tiles. You can't always choose any tile just because it looks good, because you need to take into account where the tiles will be, what they will be exposed to, and how you will have to take care of them. It's important, for example, to make sure that your bathroom floor tiles are ready to handle the constant exposure to moisture and humidity. In kitchens, you will have to consider what substances will come into contact with the tiles, as well as the materials you have at your disposal when it comes to cleaning them.
Outdoor Tile
You will have to keep similar considerations in mind when you're tiling outdoor spaces. If you are building, say, a patio or a courtyard, you will probably want to use tiles for the flooring. However, since these are going to be exposed to the elements at all times, it will be necessary to get tiles that are up to that task. Will they fade in the sun? Will they be damaged by moisture? Are they made for heavy foot traffic? Considering these factors will help you pick the right tiles for your outdoor areas, ensuring long-term use and convenient maintenance. Here at Glendale Tile, we can make sure that you find the right tiles for what you're looking for so that you won't have to worry about potential damages or costly tile replacements anytime soon.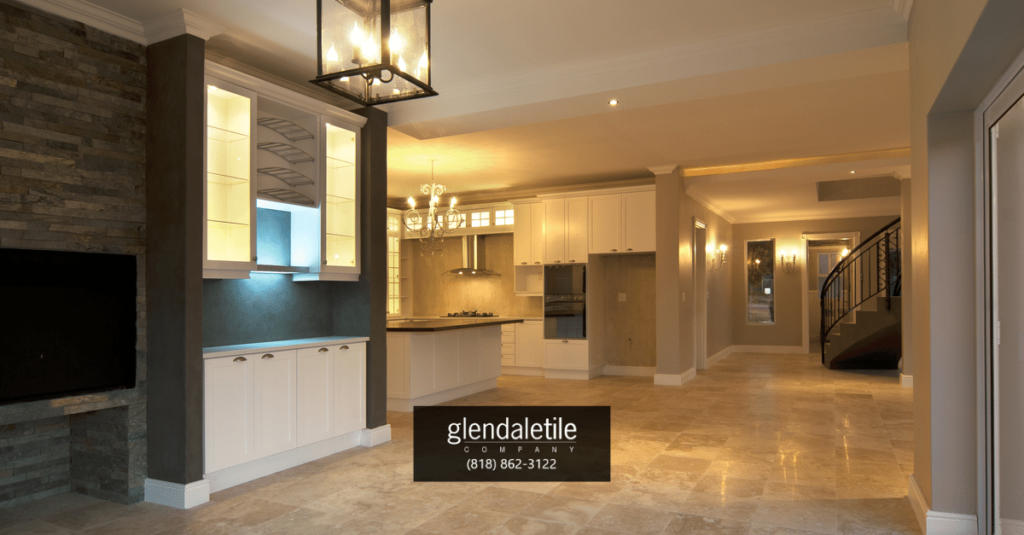 Visit Glendale Tile
Tiles are not just functional; they are also decorative components of the environment they're in. Because of this, choosing them is a matter of practicality as much as it is of taste. In an effort to provide you with plenty of choices for both approaches, we at Glendale Tile and Amirian Home welcome you into our showroom to take a look at everything we offer. For more information, you can find the best tile flooring in Glendale at 4116 San Fernando Rd, browse our website, or give us a call at (818) 500-7130.