Amirian Home is an exclusive authorized dealer of high-quality tiles in Glendale. So, yes, it offers quality products that you can use for your mosaic tiles. Continue reading to know more about this Glendale tile company and how to buy mosaic tiles.
Products of
Amirian Home
This Glendale tile company offers everything you need for your flooring, kitchen, and bathroom. If you want to transform your ordinary house into a classy home, you can by visiting Amirian's showroom and find some inspiration that you can replicate in your house.
Mosaic and the Colors
Mosaic tiles are the best option if you want a classy home. They are available at Amirian Home. But when it comes to choosing mosaic tiles you need to find the right colors. They must coordinate with the room where you're going to install the tiles. Choose bright colors if you wish to install them in a small room. Brighter colors can make a small room look bigger than it actually is. Furthermore, you need to take into account the natural lighting that fills in the room. This will help you see how much reflectiveness of the tile you want to have.
Creating a Distinct Look
If you wish to enhance the look of your living space, then mosaics can be a good option. They are made to ensure that your home looks classy or unique. With this type of tile, you can be adventurous when it comes to styles and textures. You can mix and match the design with the main wall of the room or the floor tiles.
Should You Buy More?
When creating mosaic tiles, you need to cut and trim a lot of tiles. Thus, you should buy 10% more tiles than the amount you need. This will help you make up for the accidental breakages while installing the tiles. However, how many tiles you will need will depend on the intricate design you are trying to achieve. The more complex it is, the more tiles you need. For multi-sized tiles, you may need at least 30% additional tiles.
Getting Mosaic Tiles at Amirian Home
Whether you pick these tiles for your floor or wall, you are getting various benefits that come with mosaic tiles. For one, they are eco-friendly. This is especially true if you pick the tiles from our Glendale tile company. The materials that we use to make mosaic tiles have environment-friendly characteristics. Then, the technology allowed for quarries to be reclaimed faster, thereby, reducing damage to the environment.
Another reason to pick this type of tile is that it is water-proof. It is made of tiles that don't wear away just by exposing them to water. Thus, they are better than wood flooring or carpeting.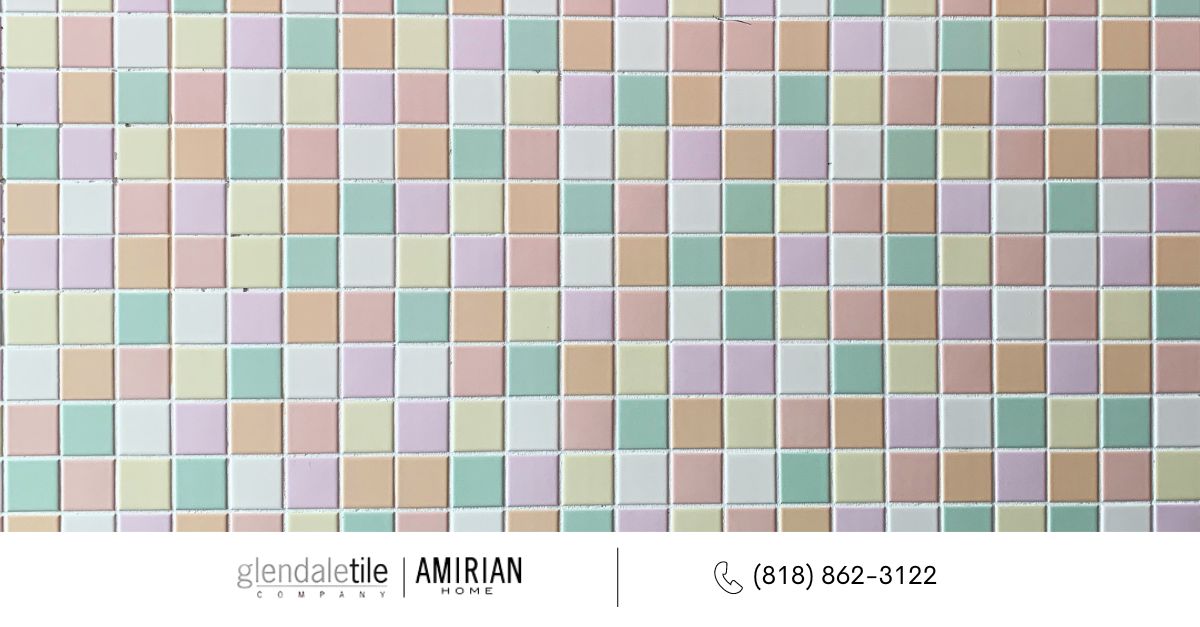 Consult with a Designer
No matter how stunning mosaic tiles are, if you don't know how to pick the right pattern and design, they are still useless. That's why we encourage you to visit our showroom. Amirian Home in Glendale offers various options to make your house look classy. Visit us in Glendale or call us here first: (818) 862-3122.