You may have plenty of ideas for your kitchen and bathroom remodeling project. But are your plans appropriate for your kitchen and bathroom? Will the floor tiles align with your home decor? If you're not sure, why not visit our kitchen and bathroom showrooms in Glendale CA? Many interior designers and home builders do visit showrooms to help them gather ideas and designs. So, why won't you?
Get an Actual Look of Samples in Kitchen and Bathroom Showrooms in Glendale, CA
One of the reasons you should consider visiting a showroom is that you get to see in person what the samples look like. If you depend on the samples that you see in a magazine, you might regret their outcome when you use them in your own kitchen or bathroom. Keep in mind that the samples that you see in magazines are professionally lit and shot. Thus, they always look good. But they are just images and not reality.
Experts to Guide You
Another great reason you should be visiting a showroom before actually buying tiles is that you get to hear the advice of an expert. Keep in mind that tiles are of different shapes, sizes, and textures. One style of tile may not be appropriate in a certain part of your room. But when you talk to an expert, you will know the best tile to use for a certain location.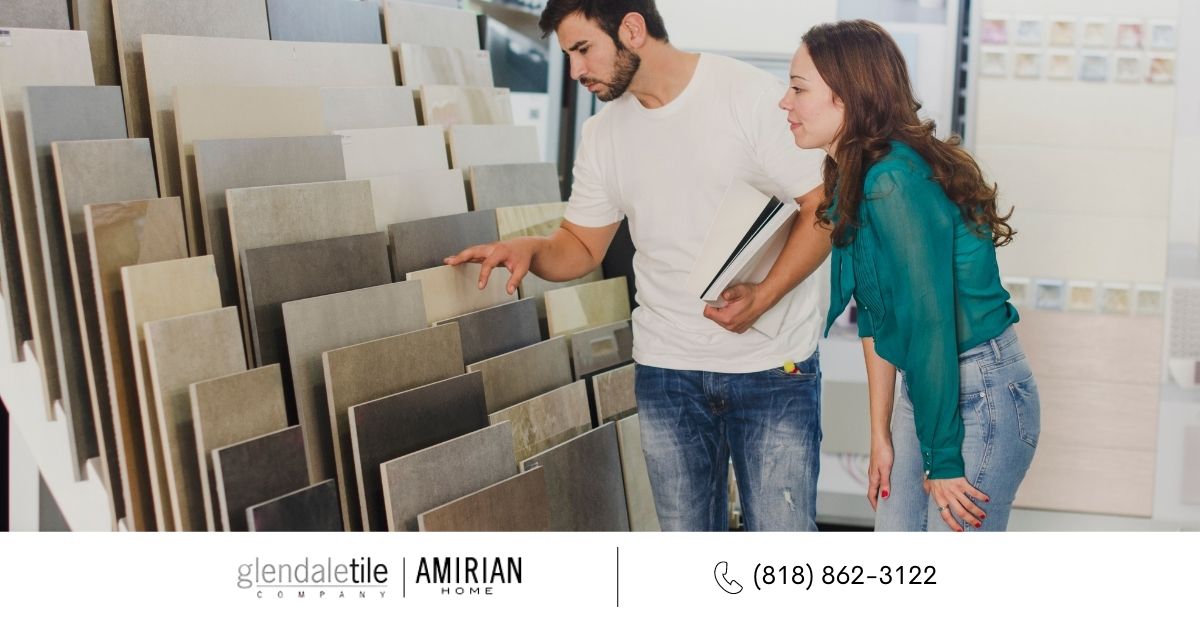 Where to Install the Tiles?
Are you going to use them inside or outside of your house or building? Some tiles are ideal anywhere. Others are only designed for interior use. If you opt for ceramic tiles, they can go anywhere — outside, inside, roof, or under the roof. One of the things that homeowners like about this type of tile is its moisture-resistant properties. It's also fade-resistant. Talk to our experts about what specific style of ceramic tile can go with your current design.
Are You Shopping for Floor Tiles?
The most common place where ceramic tiles are installed is on the floor. This type of tile is slip-resistant making it an excellent choice for flooring in the kitchen and bathroom. However, there are ceramic tiles that aren't appropriate in these rooms. When you visit our showrooms, you will find tiles that are ideal for the kitchen and bathroom. The tiles are intended for wet areas.
Tiles for the Wall
Wall tiles can add flair to your kitchen and bathroom. But that's not all. They can also add functionality to your interior. They don't need to be as durable as floor tiles. However, they must be stain-resistant and easy to clean.
Ready to Shop for Tiles?
If you're ready to shop for the right tiles, visit our kitchen and bathroom showrooms in Glendale, CA so you can talk to our experts or look at the tiles specific for these areas. Or call us here for more information: (818) 862-3122.