When you walk into your kitchen, does the flooring not shine like it once did? Does it feel like your kitchen is just lacking something? Kitchen tile very well could help. New tile, specifically chosen for your kitchen as it is today, can help in a variety of ways. Yes, it can improve your resale value but it also can make your entire home so much better while you and yours live in it. Here at Amirian Home, we have many different kinds of tile
Ceramic Kitchen Tile
Ceramic tile is one of the most popular choices for many reasons, not the least of which is that it allows for essentially any kind of style. Regardless of how you prefer your kitchen, you can find a ceramic tile to match it, to accentuate its best aspects. Beyond simply aesthetics, ceramic tile also helps to keep out stains and moisture, should those be concerns. Even in the event that they do need to be cleaned, that can be done very easily with ceramic tile. Ceramic tile also tends to be an option that can fit most budgets.
Porcelain Tile
Porcelain tile tends to be one of the denser kinds of tile. This naturally leads to it being a strong option for kitchens, as it too is easy to clean and resistant to water. Like ceramic tile, porcelain tile allows for versatility, making it possible to fit into a majority of kitchen styles. On average, porcelain tile does tend to be a bit more expensive than ceramic tile. What sets porcelain tile apart is its sheer durability. Considered to be "hardwearing," porcelain tile can stand the test of time even in kitchens with heavy foot traffic.
Options to Meet Your Needs from the Biggest Names
Here at Amirian Home, we offer tile from many of the best, most respected names in the industry. Case in point: Porcelanosa. That name is synonymous with both excellent quality as well as high-end design. These are the tiles that other brands are judged against. We have offered Porcelanosa products for many years. The leading ceramic and floor tile manufacturer (as they boast more than 1,000 employees), this commitment to quality can be seen through each of their tiles. There are a wide range of Porcelanosa tile options available at our site, so that you can find which can best fit your needs.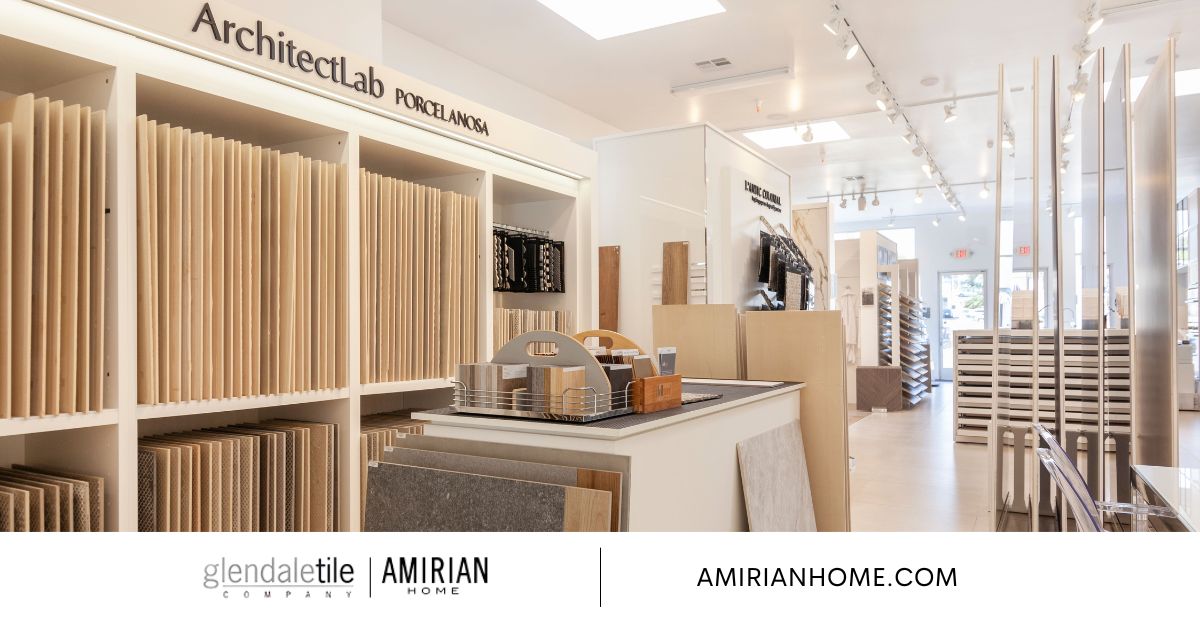 More Than Just Tile
The above having been said, you may best be served by not just viewing our tile options on our site but rather by seeing our showroom in person. You can schedule an appointment to come in and see all that we offer through our site here. Additionally, we are always glad to speak to potential customers about how to upgrade the tiles in their kitchen as well as the rest of their kitchen and bathrooms as well.