The bathroom and kitchen are two of the most important rooms in your house. They are used to taking care of essential things. When you're planning to renovate these rooms, there are plenty of things to tackle. One of them is the tile to use. Should you choose dark or light tiles? If you want to see how dark or tiles appear in these rooms, make sure to visit our kitchen and bathroom showrooms in Glendale, Ca.
Find Dark and Light Tiles in Kitchen and Bathroom Showrooms in Glendale, CA
The kitchen and bathroom must make you feel invigorated. It doesn't matter whether you want to prepare your family's meals or calm down, you need these rooms to help you free refresh. Thus, it's ideal that the aesthetics of these rooms must be seriously considered. A stylish kitchen, for instance, must be visually attractive while the bathroom needs to be relaxing.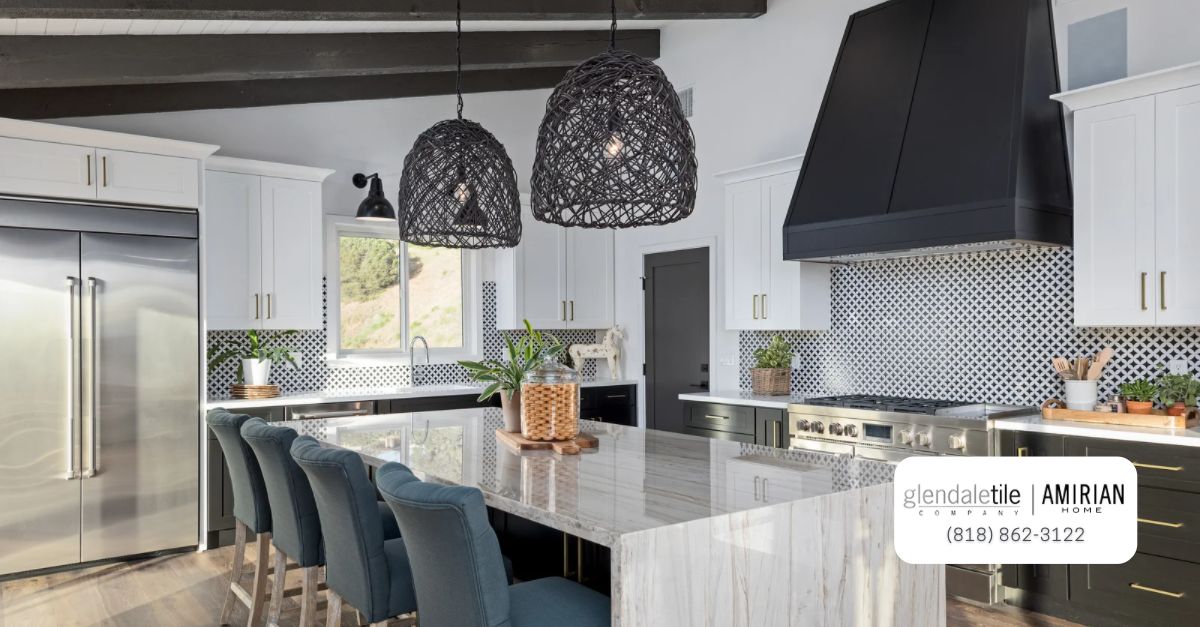 What are the Pros of Using Dark Tiles?
Some would choose to have dark tiles in the bathroom and light tiles in the kitchen. However, it's important to remember that dark tiles offer a dramatic effect. You can accentuate the color with the use of furniture to produce a splash of color. Choosing grey tiles can make the rooms more calming. Another good thing about dark tiles is that they offer a modern look. Plus, they are dirt-resistant.
However, dark tiles can make the room dark. They absorb more light. Thus, they give you a sense of smaller space. They make your kitchen or bathroom look small.
What are the Pros of Installing Light Tiles?
They don't go out of style. These tiles offer a minimalist style. If you want to make your kitchen or bathroom look bigger, then light tiles are the better way to go. They also work with dark colors. The light backdrops can emphasize the dark-colored decors because of the contrast between the light background and the dark decor.
Unfortunately, they are high maintenance. They display the grain of dust. You need to clean the light floor tiles regularly because you can easily see dirt and filth accumulating on the tiles.
How to Choose Between the Two Tiles?
It can be a difficult decision to choose between light and dark floor tiles. With so many options, it can be overwhelming. When you visit showrooms, though, you will find various ideas. You can visualize what will happen if you choose light or dark tiles for a certain room. The designers of our showroom can also help you decide what tiles you must use for your kitchen and bathroom.
Before going to kitchen and bathroom showrooms in Glendale, CA, make sure to take pictures of your rooms. You can show them to our designers and they can give you proper recommendations. If you need further help, please call us at (818) 862-3122.