When you have company over, whether they're friends, family, co-workers, or anyone else, you want your home to make a good impression. So, you do everything you can to make sure that the exterior, the foyer, the living room, kitchen, and more look exactly how you would. By that same token, you don't want to overlook the bathroom. For many, the bathroom makes a greater impression on them than so many other areas of the home. At Amiran Home, you can find a bathroom vanity and more that makes your home look how you want it to. 
A Bathroom Vanity for Your Home
Not all bathroom vanities are designed the same. In fact, there's a different kind of vanity to fit every sort of style and aesthetic. At Amirian Home, we have a vanity that's right for your residence. That means that we have large vanities that provide plenty of room. We also have more compact ones, that can combine functionality with style. You should never have to sacrifice looks for storage, so we have vanities that offer lots of room to store the items that you need too. No matter what you're looking for in terms of a vanity for your bathroom, you can find it here with us.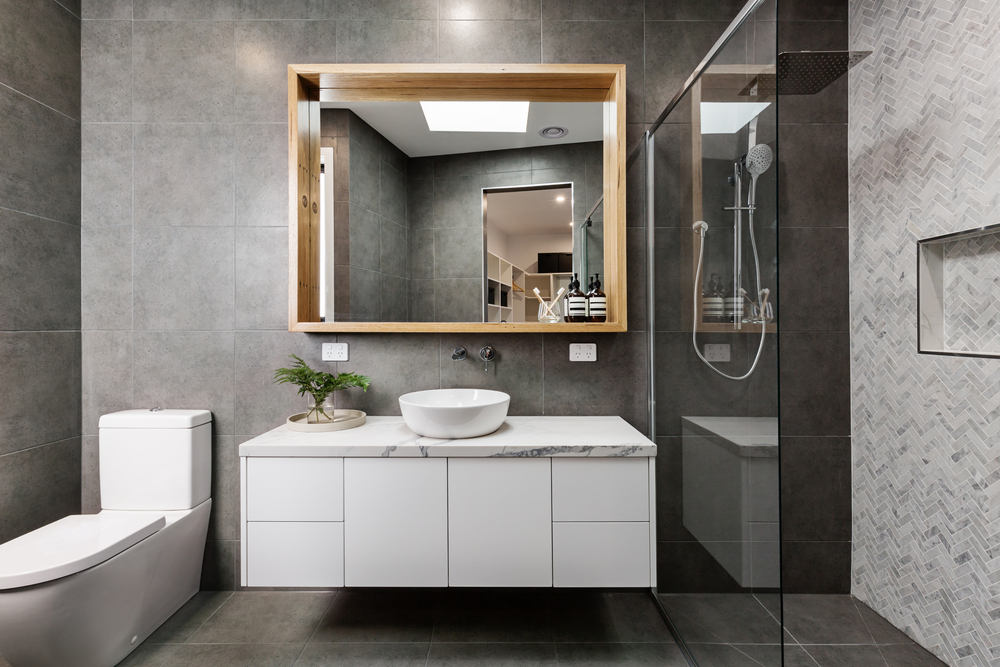 Bathtubs, Sinks, Shower Columns, and More
An inviting, high-quality bathroom, of course, is so much more than just the vanity. At Amirian Home, you can find everything else to complete your bathroom: shower columns, bathtubs, sinks, and more. Whether you want a bathtub with a minimalist design or one with a unique Koan or Conic design, you can find it here. Vessel sinks, under-mounted sinks, and wall-mounted sinks – we have a sink that will fit just what it is that you're looking for. Additionally, we know how important your shower is to your day. For so many of us, a shower is how we start the day and prepare for what's ahead. At Amirian, you can find the sort of shower column that can give you the exact kind of performance and sophistication to be ready for anything that the day may throw at you. We have the products that allow you to construct a bathroom in any way that you would like, including both free-standing and wall-mounted toilets. We can help you to make your bathroom your own.
See Them in Person at Our Showroom
It's one thing for us to describe the different products we offer to you. It's something else for you to head to our site and see them all in greater detail. However, perhaps the best way to discover which of our bathroom and kitchen products are right for your home is to come to our showroom. There you can see them in person, so that way there's no estimating or guessing how they might look and fit into your life. While you're there, you can talk to our experienced staff to find the right items for you. Learn more by calling us at (818) 500-8505.