Bathrooms don't always need to be big. If you don't like the current size of your bathroom but you can't make it bigger because of the lack of space in your house, there's another solution for it. Choose tiles that make your small bathroom look bigger. But what tiles are perfect for your small bathroom en-suite? Visit our bathroom tile store in Glendale today to find various options.
Find the Right Designs from a
Bathroom Tile Store in Glendale
When it comes to creating the illusion of space, there are different designs to choose from. And you can find them all at Amirian Home.
Tiling to Make the Small Bathroom Look Bigger
Tiles are ideal solutions when it comes to making a smaller space look bigger. But they require incorporating several things to give the room a more enhanced look. For instance, you can add tiles on the walls that reach up to the ceiling. This is one of the best ways to jazz up your powder room. Extending the tiles to the ceiling will give the illusion of heightened space in the room. The tiles eliminate horizontal dividing lines. They make the ceiling appear higher by opening up space.
Use larger tiles to achieve such an effect. They can help in giving the impression that your small space is bigger. The dividing lines are lines that section your walls up. They may have a purpose but they can give the small bathroom area look smaller. And to make this room look bigger, opt for a horizontal tile pattern. It can help in widening the floor space. This type of tile can mean the room is less cramped. It also makes any room appear larger. If your room is already big, it can make it much larger.
Bring in Natural Light
Besides the use of larger tiles, it's also ideal to utilize natural light as much as possible. It's always a good way to go. One of the reasons natural light can make your smaller bathroom look bigger is it opens the room right up. It illuminates the bathroom fixtures. It also gives the illusion that the bathroom has a larger space. You can make use of your bathroom window. Just add designs that allow natural light to enter. You could also renovate the bathroom and make the windows look bigger. Then, install an additional window or opt for a skylight. Doing these things will make the small bathroom feel less like a small space.
When you visit our tile showroom in Glendale, our designers will give you more tips on how to make your small bathroom appear bigger. For instance, you can keep the walls in one color. Having one solid color across the walls can also give an illusion of a bigger space. Choose lighter colors to give the impression of having a larger bathroom wall space.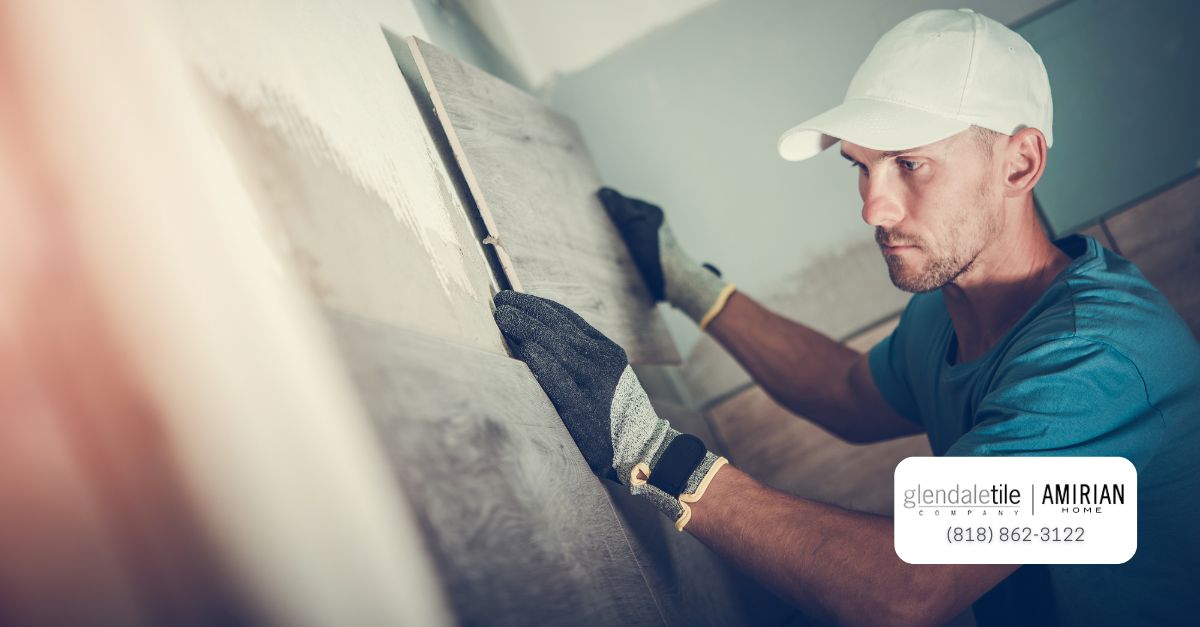 How to Visit Glendale Showroom?
Before you visit our bathroom tile store in Glendale, make sure to call us first at (818) 862-3122. We can tell you what to do so your visit will be a more productive one.