Tiles have come a long way. They are the most commonly used items to cover walls and flooring. Tiles can provide you with different patterns, colors, and finishes. Installing luxury kitchen tiles is easy. With the right installers, wastage can be prevented. But what are the tiles ideal for your kitchen? Here are some options to choose from.
Ceramic Luxury Kitchen Tiles
They are the most commonly used for kitchen and bathroom flooring. The reason for this is that ceramic tiles have a low moisture absorption rate. With that in mind, they are ideal for areas in your house that experience high moisture. When you shop for ceramic tiles, you can see the tiles' coefficient of friction rating. The higher the rating, the lower the risk of slippage on the tile.
Glazed
These tiles are typically the common choice for walls. They have high humidity resistance. Because of that, they are appropriate for kitchen installation. However, you may stay away from tiles with Porcelain Enamel institute ratings of I and II. These with these ratings are not robust enough to withstand footfall.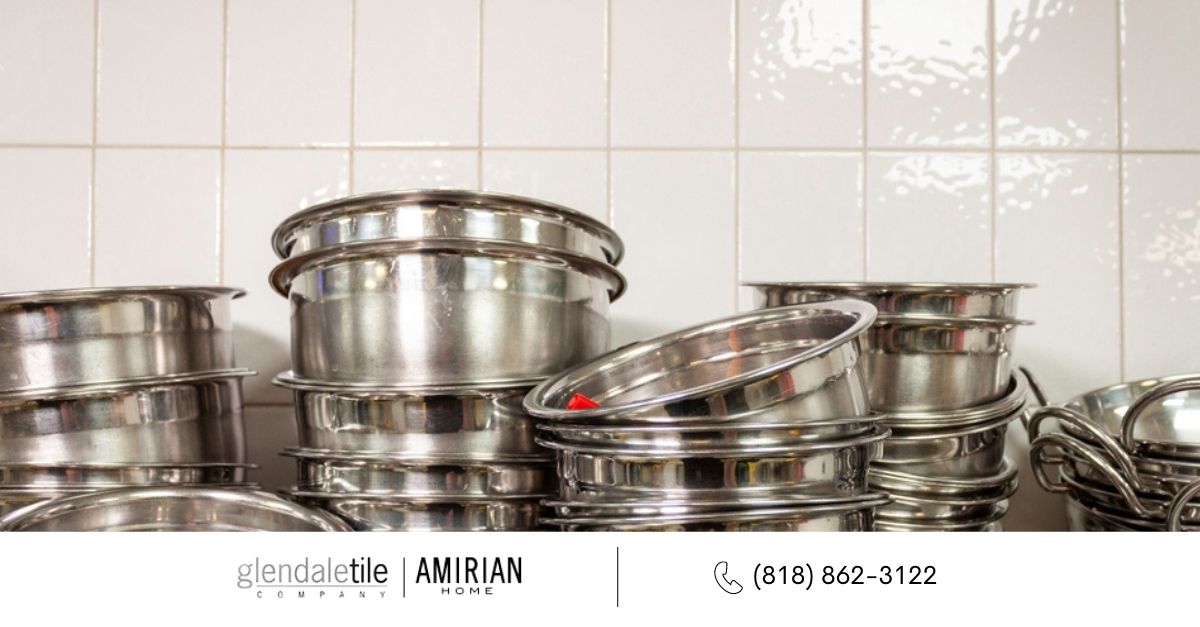 Mosaic Tiles
If you wish to add beauty to your kitchen walls and flooring, then mosaic tiles can give you those elements. They are ideal for flooring because they have strong friction. The grouts in the design make these tiles easy to clean. They are available in different sizes. Choose the ones that are ideal for your kitchen setup. Talk to an interior designer to help you choose the right sizes.
Natural Stones
You can use them on your floor or the walls. However, they are not ideal to be placed in areas where there's too much water exposure. These tiles are available in different sizes and different stones. You can opt for slate, granite, and marble, among others.
These aren't the only kitchen tiles available. There are plenty more of them and you can learn more about them when you visit Amirian's kitchen and bathroom showrooms. Our experts can work with you to help you determine the tiles that are ideal for your kitchen. When shopping for kitchen tiles, though, it's ideal that you know the type of tile to use in your cookhouse. Keep in mind that every tile has its pros and cons.
Know Your Budget
It's also vital that you choose a tile that you can afford. Luxury tiles are expensive. Thus, you need to study your options before shopping and buying a set. When the tiles are installed, they are difficult to uninstall. Talk to our tile consultants when you visit our showrooms to help you determine the tiles that can fit your budget.
Consult with an Expert
It's easy to get excited about the tiles you see on the magazine, Pinterest, or Instagram. But they may not be ideal for your own house. That's why we highly suggest visiting our showrooms so you can see the luxury kitchen tiles in person and talk to our experts so you'll be guided. To know more about how to visit our showrooms, please contact us here: (818) 862-3122.