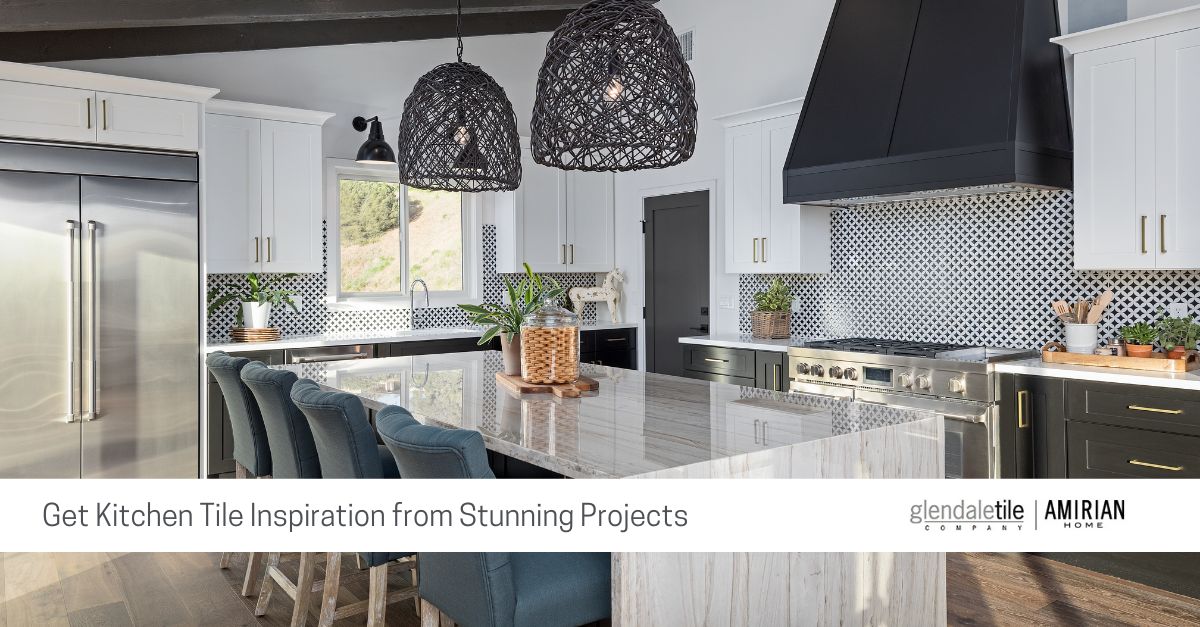 Amirian Home is a kitchen tile store that sells a variety of indoor and outdoor products. We are not your big box store. Rather, we are experts in tiles and other things you need for your home renovation or shop remodeling. From Valentino Ceramic to Tam to La Fabbrica, we have all the floor tile styles and designs you need to make your projects as stunning as possible.
Collection of Eye-Catching
Kitchen Tile
While every range is curated to make sure all elements fit together, each scope lets you choose tiles that meet your needs and styles. No matter what your personal taste is, there is always that one tile for your kitchen. Start exploring our floor tiles based on your style preference and needs.
Visit our showroom today to find inspiration from our previous projects. Who knows, you may be looking for kitchen tiles that can give this space a contemporary look. Our collection of kitchen tiles is versatile and suitable for walls and floors. They are the best quality tiles so they are guaranteed to stand the test of time.
Stunning Collection in Modern Style
Find different colors that can mix and match with your interior for a fun finish. Ask our designers how you can achieve a contemporary twist. Ideal for the kitchen, the tiles are easy to install and maintain.
Subway Style
Achieve a metro subway style with our kitchen tiles. Choose among the many classic colors available in a gloss finish. Offering superb value for your money, kitchen tiles at Amirian Home can be laid out in various patterns.
Wall Tiles for Kitchen
Tiles can be installed not just on the floor but also be used as wall tiles. Choose from our classic natural stone to give you the perfect stone design. Or opt for fun-shaped monochrome lies that offer stunning neutral shades.
Making Your Tile Journey Fun and Simpler
Whatever project you are having, we are here to help you each step of the way. Our consultants are ready to assist you to ensure your project is a success. We are your experts that you can talk to so you can figure out how to waterproof your kitchen and know how many tiles you need to buy and install. Our Amirian Home designers can assist you to create a unique kitchen that can truly speak to your style. We are your partner to guarantee that you are getting the most value for your investment. So, let's get to work. Call us today or visit our kitchen tile showroom.
Real-Life Inspiration
When shopping for kitchen tiles at our floor tile in Glendale, you get real-life inspiration by looking at our installed spaces. You can take a look inside our tile shop showroom and find out how certain tile styles and designs look in real-life.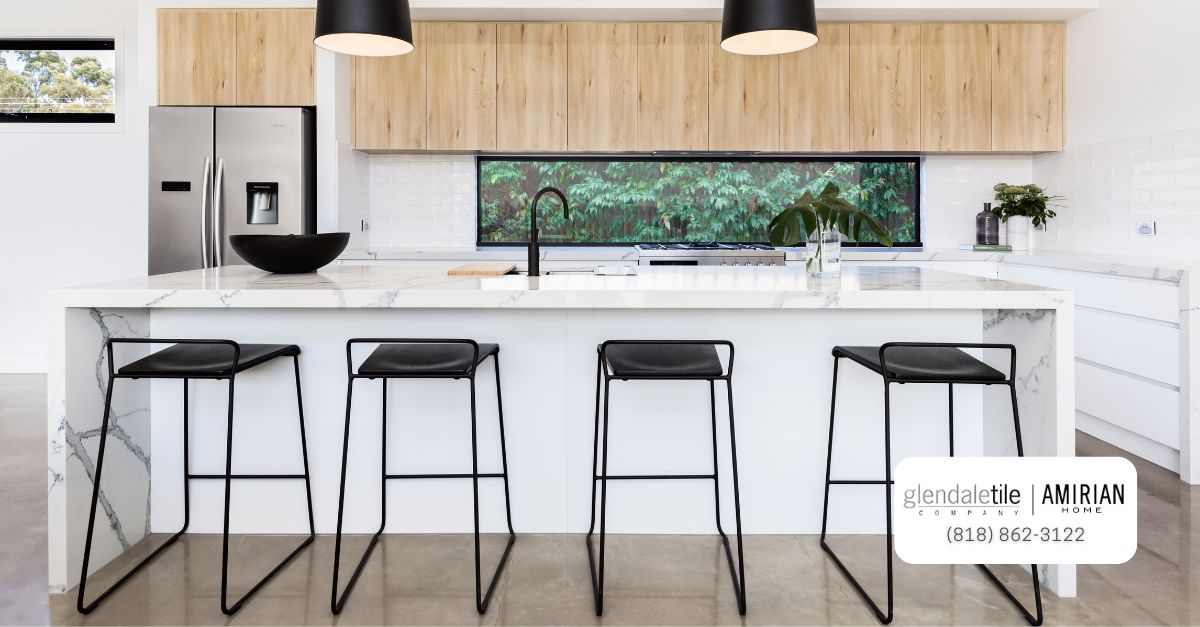 Affordable Tiles at Amirian Home
We mean it when we say we have the kitchen tile for your project. Our huge selection means we have something for you. Let's work together to help you find the tiles at the right price. Call us at (818) 862-3122.