Termite infestation can lead to serious damage on ceiling booms and wooden flooring, which is expensive to repair. In most cases, termites don't limit flooring destruction to specific floor parts as they prefer softer wood that provides the underneath support.
Termite damage on hardwood floors may not be that evident but failure to repair the damaged floor immediately or use an alternative tiling option may weaken the wood. This post highlights how to know if termites are destroying wooden flooring.
Part of the floor sounds hollow
If a portion of your wooden floor has a hollow sound, it could be an indication of termite infestation. At this point, the termites may have caused some significant damages to that portion of your wooden flooring. When termites eat up the wood, they create baseboards and cavities that can cause hollow sound.
You need to repair the floor immediately, after addressing the problem of the termites first. You can also search something like "tile company near me" and find help from tiling experts.
Sunk or sagging floor
Termites tend to consume the major parts of the floor's substructure in their search for moisture. When they chew the support beams of your floor, the damage may cause sagging. If you notice any sign of a sagging or sinking portion of a floor, that could be an indication of termite infestation.
This issue may be common on old wooden floors that may be unrepeatable. You need to contact a flooring company to assess the extent of damage and find some help. Depending on the extent of damage, the professionals may suggest floor repair or installing quality tiles as an alternative.
Water damage
When termites build nests underneath, they add some moisture to the wood. Larger nests often result in more noticeable water damage on the wooden flooring. If a portion of your floor shows significant water damage in the form of swelling, softness, and staining, it needs to be checked.
Water damage as a result of termite infestation can lead to mold and mildew just like any other ordinary water issue. One of the best ways of overcoming this problem is by installing ceramic tiles on your floor.
Mud leads
You may come across muddy tunnels on your home's exterior, called shelter tubes or mud leads. Mud leads are formed by termites as they try to access your home especially when they are unable to penetrate through available material.
Check out for mud leads around the house's foundation, on concrete pos, and the brickwork. If you notice the mud leads early enough, you can prevent further damage to the floor by installing tiles.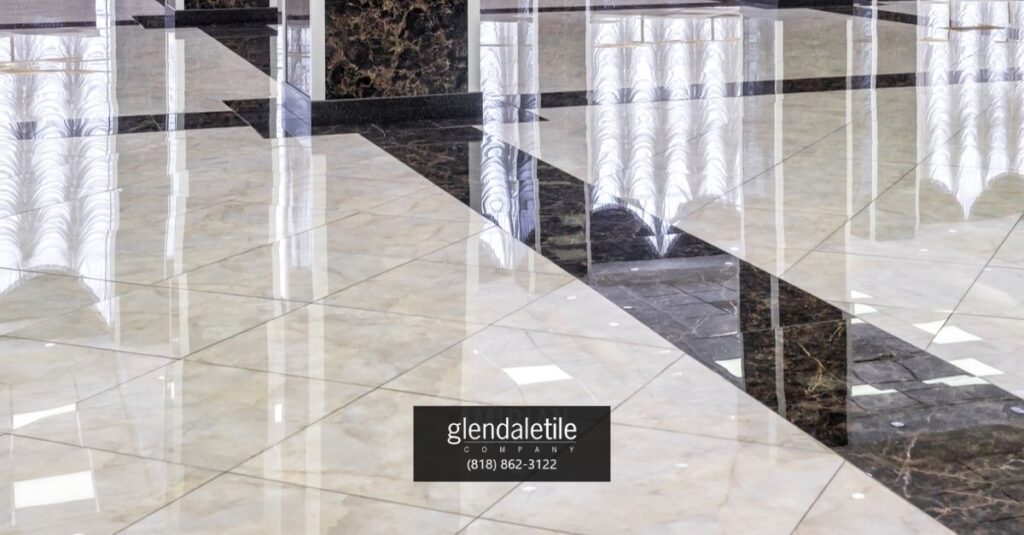 Tiles as an option
Since wooden flooring is prone to termite infestation, you should seek alternative and long-term solutions for your home. Glendale Tile Company is the best tile company that will provide custom-made tile products to meet your specifications. Get in touch with us through the number (818) 862-3122 for any tile-related services you need. Our team will provide expertise and the best services and cost-effective solution for your home renovation.