Wood flooring has remained a top choice for many homeowners. Although it's facing stiff competition from options that look like wood, authentic wood is longer-lasting than any other flooring material.
With its limitless colors and patterns, wood flooring adds elegance to floors and it's easy to maintain. Wood flooring will remain a top choice in 2021 with new trends that will reflect luxury and warmth.
If you are planning to build or renovate a house in 2021, we suggest you draw inspiration from these trends.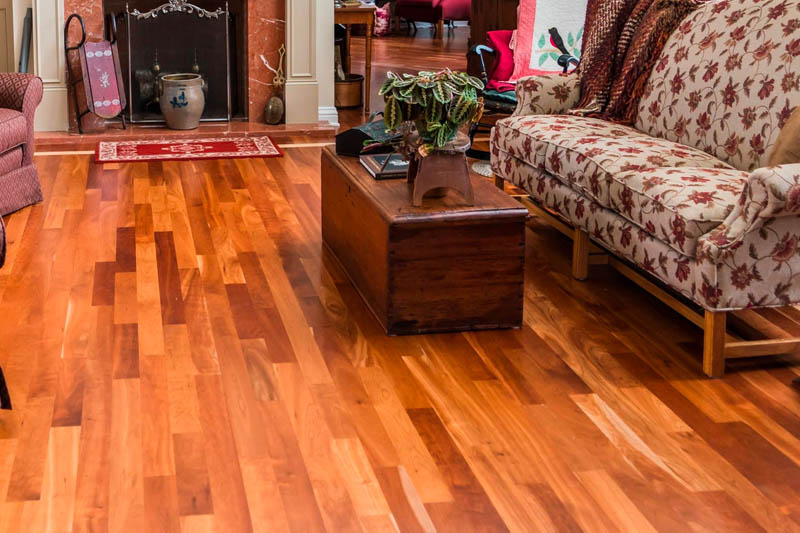 Dark-colored wood floor
The demand for dark colors seems to grow every year. A visit to a flooring company will reveal two types of clients that are buying dark colors. Those who don't mind the cost of maintaining dark colors are going for the darker ones.
Those that mind maintenance costs are going for lighter, darker floors. Brown is taking a higher preference than the warmer colors. The other trending dark colors are ebony, dark walnut, Jacobean and black stain.
Engineered wood floors
Engineered wood floors probably make one of the most durable wooden floors. It's made using a thin layer of hardwood veneer and plywood or fiberboard. The wood does not require refinishing and is very easy to install.
This is why the trend has remained top in demand for several years. We expect it will be a leading trend in 2021.
Cork flooring
Cork flooring is one of the oldest flooring choices loved by many homeowners. Any best tile company will also likely sell wood flooring material. Cork is softer and eco-friendly. Although it has been trending for a long, manufacturers have not been able to replicate cork.
The material looks superior on floors and beautiful. This is one design that will continue to trend throughout 2021.
White oak floors
Oak provides beauty and style to the floor. White oak does not quite appear white. Instead, it looks stained white which provides a feeling of warmth and coolness. White oak is moisture resistant and versatile.
The wood is highly durable and reasonably affordable. Compared to red oak, its grains are cleaner. The trend is catching pace and it will continue throughout 2021.
Distressed style
Distressed wood makes your floor look like it has been made using century-old wood. The wood has a rustic finish although it's manufactured instead of being left to age and weather naturally. Its matte finish does not easily show dirt.
Most modern homes are embracing the floor because of its rustic finish and a mix of irregular grains and colors.
Contact Glendale Tile Company
Experts in the real estate sector advise homeowners to invest in the floors of their homes. It adds luxury and value to the home. Good flooring looks beautiful, warmer, and adds comfort. Floor trends change with time and some outlive others.
2021 is already displaying a big difference compared to the trends of previous years. Many homeowners will find the trends satisfying and giving value for money. For more information on wooden flooring trends, kindly call us at Glendale Tile Company number (818) 862-3122.