There are many anti-slip floorings to choose from but which one will best suit your home? The choice is especially important if you have a family with kids and even pets. You need to think about your choice carefully to make sure that you get the best.
Search for ''tile company near me'' to find a professional to help you decide. Professionals will offer you important information regarding flooring trends along with details on the best child- and pet-safe anti-slip flooring choices.
Anti-slip vinyl flooring
One of the best options for anti-slip is vinyl flooring and many homeowners agree with this. Aside from being specially designed to offer slip-resistance, vinyl floorings are also easier to maintain. They don't stain easily and are highly durable. There are also vinyl floors designed to be completely waterproof, which means that they won't get damaged by water.
Whole no floorings are completely anti-slip, there are some vinyl options that are less likely to cause slippage. But even if someone falls and slips, vinyl tiles come with built-in padding to help minimize the shock their body might feel. For this, make sure the tile you choose has more underlayment padding to offer.
Cork
The use of cork for non-slip flooring is fast becoming a popular option for a lot of homeowners. Aside from being fairly easy to clean and maintain, the surface is also washable. This type of flooring provides a slight cushion for your feet too. Since cork has a porous surface, you need to have it sealed.
The best tile company will do this for you as part of the installation. This reduces stains and other marks on the surface. The maintenance only involves regular sweeping and vacuuming.
Porcelain or ceramic
Since ceramic tiles are waterproof and easy to clean, they would make an excellent tile option for your flooring, especially in the bathroom. These flooring options are usually made of natural clay and cold to the touch. If you decide to choose porcelain or ceramic tiles from a reputable flooring company, make sure to purchase the non-slip option designed with a textured surface.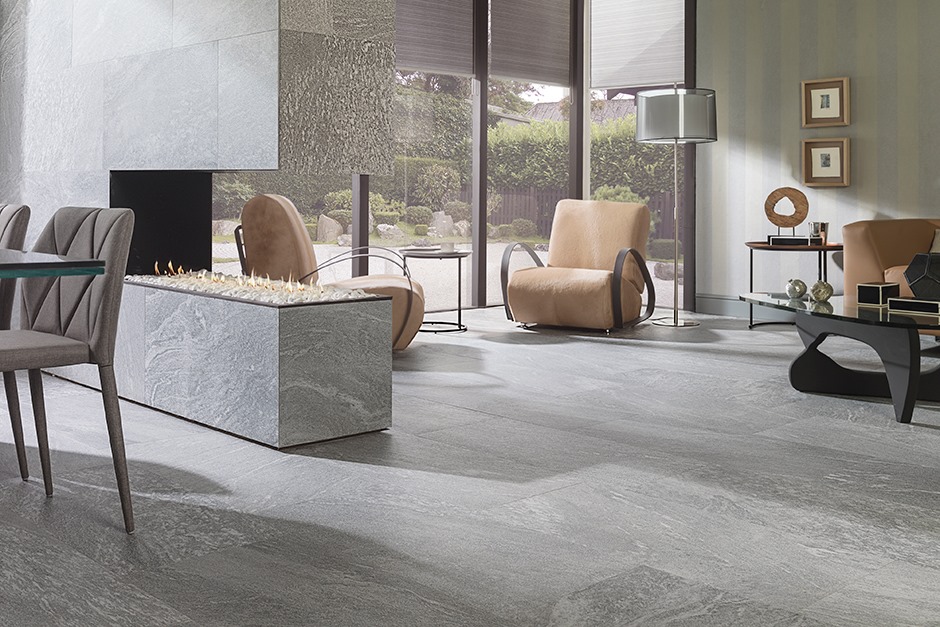 Laminate
Laminate floors are also in-demand these days. They often copy the look of tile or hardwood sans the high cost. If you have younger kids, laminate floors are a great choice because they are fairly resistant to water and easy to clean.
Laminate floors are one of the most comfortable options available without padding. With such a floor, you will see your dog lay down comfortably often. In addition, laminate floors are very scratch-resistant. However, highly active pets with long claws might still leave some marks.
Check out our anti-slip flooring options
When choosing anti-slip floors for your home, you don't have to choose just one floor for all the rooms in your home. For instance, you can use rubber or cork floorings in your child's playroom, a cool laminate in the kitchen for your pet, and a plush carpet for your cat to lounge around in your living room. For the best advice on choices, contact us at Glendale Tile Company at (818) 862-3122. Our experienced staff will help you do everything you can to make your children and pets healthy and happy.