When you decide to upgrade the flooring in your house, expect this to be a big home improvement. Since this part of the home is often subject to the most wear and tear, you have to make sure to select the best type of floor that you will use for many years to come.
Experts at the best tile company offer two of the most common flooring options – wood or tiles – plus the factors that you must take into account when choosing between these two floorings for your home.
All about tiles
Choosing tiles for your flooring is a good move as these are long-lasting, clean, environmentally-friendly, and often come in a wide range of sizes, colors, patterns, and textures. Before you go shopping for tiles to use for several rooms in your home, you must first learn the pros and cons of tiles.
The type of tiles you select will have a significant effect on your design plans. For instance, it will determine the room's warmth and the functionality of the space.
All about wooden flooring
Wood has always been the classic choice for home floorings in any flooring company. Thanks to its warmth, natural feel, and durability, it is still the perfect choice for a lot of homeowners.
When it comes to wood, oak is the undisputed choice although other options like Brazilian cherry, Tasmanian oak, and cherry are very popular too. Wood floors come in various styles like parquet and planks. There are even prefinished boards that you can install yourself.
Your budget
One of the most significant factors to consider when choosing flooring for your home is your budget as this will determine the type of flooring you will choose. Wood floors are more costly than tile flooring. Moreover, you will also need a professional to install them, which will cost you too. If you still want a wood floor, consider selecting a cheaper kind of wood that is readily available since the exotic varieties are more expensive.
As for tiles, the price for this type of flooring varies depending on the type and style of tile you want. The price of tile flooring is less expensive than wood. If you're good at DIY, you can minimize the cost of tile floorings by installing them yourself. But some types (like porcelain) need professional installation.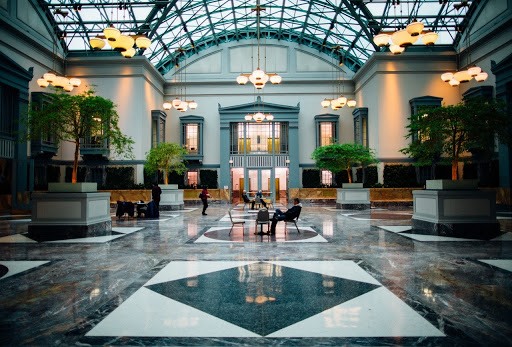 Maintenance
When you buy tiles in Glendale, remember that your choice of flooring will affect your daily life, especially when it comes to maintenance. This is another important factor to consider when choosing between tile or hardwood flooring.
In general, hardwood floors are much easier to care for compared to tile flooring. They only require regular vacuuming and sweeping along with the occasional use of a wood cleaner. Tile floors need regular mopping and sweeping. As in most cases for tiles, the grout lines become caked with grime and dirt. Thus, tiles need more work since you have to regularly scrub then reseal the grout lines to keep your floor in good condition.
We'll help you choose
If you aren't sure about the type of floors you would like to install in your home, talk to one of our experienced staff members at Glendale Tile Company. It is our pleasure to help you make the right decision for your flooring. We offer high-quality tiles for different budgets. Speak to our experts today at (818) 862-3122.