Today, many homes have outdoor spaces where people love to relax and have fun. The good thing about the outdoor spaces is their ability to allow you to enjoy improved lifestyles.
Outdoor flooring can get extremely hot, something that many homeowners tend to overlook. High heat on your patios, pool areas, decks, or porches can be uncomfortable and unsafe, especially for children. Some floor types can help in hear absorption and create a friendly environment for you and your family.
Ceramic tiles
Ceramic tiles are common in kitchens and bathrooms. However, these materials can also work in other parts of your home, and more so outdoors. Most of these tiles are classified as non-porcelain because they have a combination of minerals and clay.
You can use the glazed tiles because they are resistant to stains and scratches and don't absorb a lot of water. For professional outdoor tile installation, search for "tile company near me" to get a range of tile options for your space.
Slate (Natural stone)
Slate is a metamorphic type of rock that can be split into small sheets and be converted into stone tiles. It has a cool feel and is resistant, thus making it ideal for places with high traffic. Its finish is quite conventional and does not easily look dirty, and is easy to clean.
Slate tiles are excellent options for diverse outdoor areas and are cost-effective. Denser slates tend to be more durable but expensive. If you want to install slate tiles, contact a professional or a flooring company and factor all the installation costs into your budget.
Travertine
Travertine can give you a better and unique look because it comes in different patterns and colors and has a natural matte finish to make it alluring. It is a natural stone and is sold as limestone or marble, although it is neither and is quite soft.
Travertine is durable and its tiles feel soft and cool underfoot. They can easily reflect stains and scratch faster than the slates and are therefore suitable for areas with less traffic and homes without children.
Outdoor pavers
Cool flooring materials are not only beneficial to your indoor spaces. The concrete papers are not efficient in holding heat as the brick pavers. They are cooler compared to concrete surfaces because they can shed some heat from their in-built spaces.
Pavers are very cool, have natural stone elements embedded with coral and shells and their temperatures can go as low as 90 degrees when it is extremely hot. You can add some shading to the outdoor spaces to help the pavers stay cooler during summer.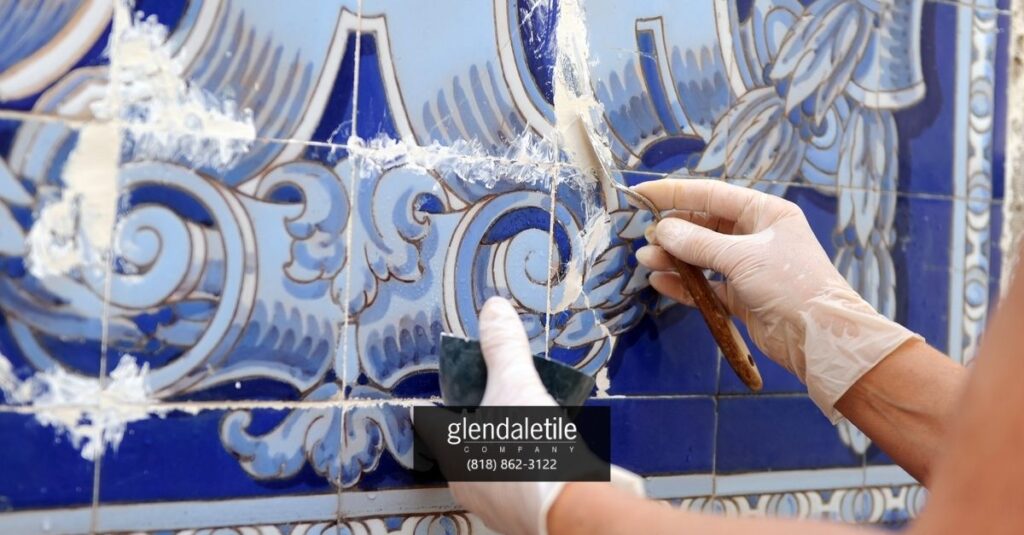 Contact a tile company
Installing tiles in your outdoor area is now easier with the help of Glendale Tile Company, the best tile company in the region. For all the tile-related services and tile installation, call us on (818) 862-3122 and we will be glad to help. We offer a wide range of natural stone, ceramic, porcelain and tiles that can be customized to suit your unique specifications