Modernizing your kitchen or bathroom is one of the best decisions you can make for your house. This is especially true if these areas of your house are becoming outdated. There are various ways to bring your kitchen, for instance, into the present day. But should you replace your cabinets? When you visit kitchen and bathroom showrooms in Glendale CA, you will have plenty of ideas on how to renovate your home.
Creative Ideas at
Kitchen and Bathroom Showrooms in Glendale CA
It is not always necessary to replace your cabinets. If they are still functional, you can keep them. You can update the cabinets by painting them bright white. However, if they are no longer functional, then it might be time to consider modernizing them. If you wish to open up the space in this area, you may consider removing the upper cabinets. It frees up the wall. It also allows modern open shelving.
Modernize the Countertops
When it comes to renovating your kitchen, cabinets are not the only things you need to consider. Countertops, too, can be modernized. They take a huge portion of your kitchen's real estate. There are endless options for countertop surfaces. You can find the one that does not cost a lot of money. From solid surfacing to natural stone varieties, you can be sure that there's an option for your budget.
Add Some Seats
In addition to modernizing your cabinets, you should also consider adding seats and stools at your breakfast bar. A bench at a window side table is also a good idea. Adding these seats can improve the appearance of your kitchen. By giving people a place to sit, you are making your kitchen more functional. Your kids can do their homework here while you are cooking.
Install Lighting
When renovating the kitchen, make sure that you are adding more lighting options. Most homeowners consider kitchen lighting as an afterthought. But it is an essential part of the kitchen. Lighting boosts the safety of the area. Look into recessed lighting or opt for an overhead ambient lighting fixture. A dimmer switch is also a wise decision as it can make your kitchen more versatile. Opt for pendant lighting over your kitchen island. Install it under your cabinet to illuminate the countertops. You may also choose chandeliers. They have become an ideal option to update the kitchen.
Add More Elements to the Kitchen
You may think that the kitchen is not the best play to add decorative elements. But it is not the case. It is a great place to add elements to bring a sense of your lifestyle. You may add plant shells to your cabinets. Showcase your kitchenware by adding built-in display shelves.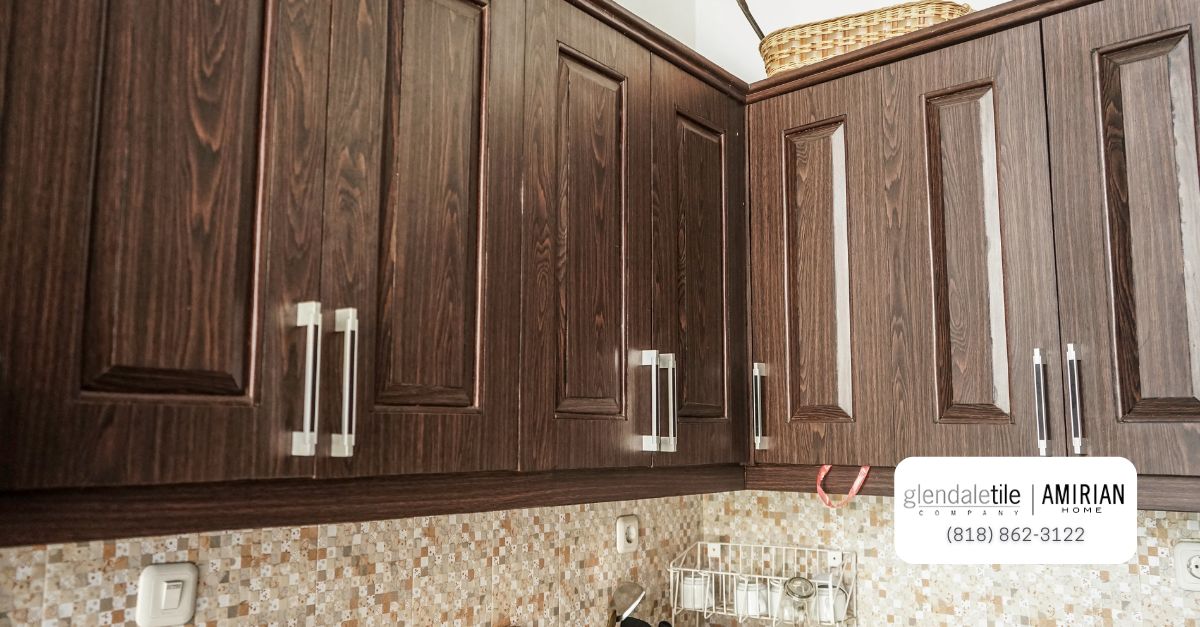 What Other Ways to Update Your Kitchen?
To get more ideas on how to update your kitchen, make sure to visit our kitchen and bathroom showrooms in Glendale CA. Or call us today to talk to our designers: (818) 862-3122.