Tiles are always a good option when you are building or renovating your home. Tiles have made a comeback in the United States as people have recognized not only their usefulness but also how good they can look. For pure utility, they are probably are a better material than any other, as they are very hard-wearing and are also very easy to clean. Here at Amirian Home & Glendale Tile, we source European-style floor tile from the best outlets all over the nation that has been established since 2004.
The Use of Tiles
Tiles can be used in many ways and different parts of your house. Walls and floors are the places they are normally used. They can be also used on stairs, but that isn't common. Tiles on outside stairs are more common because they are hard-wearing and resist the elements. They aren't used on interior stairs so much unless the staircases are made of concrete. Of course, in bathrooms and kitchens, they are a must. Almost every home built nowadays has tiled kitchens. It is the obvious material choice.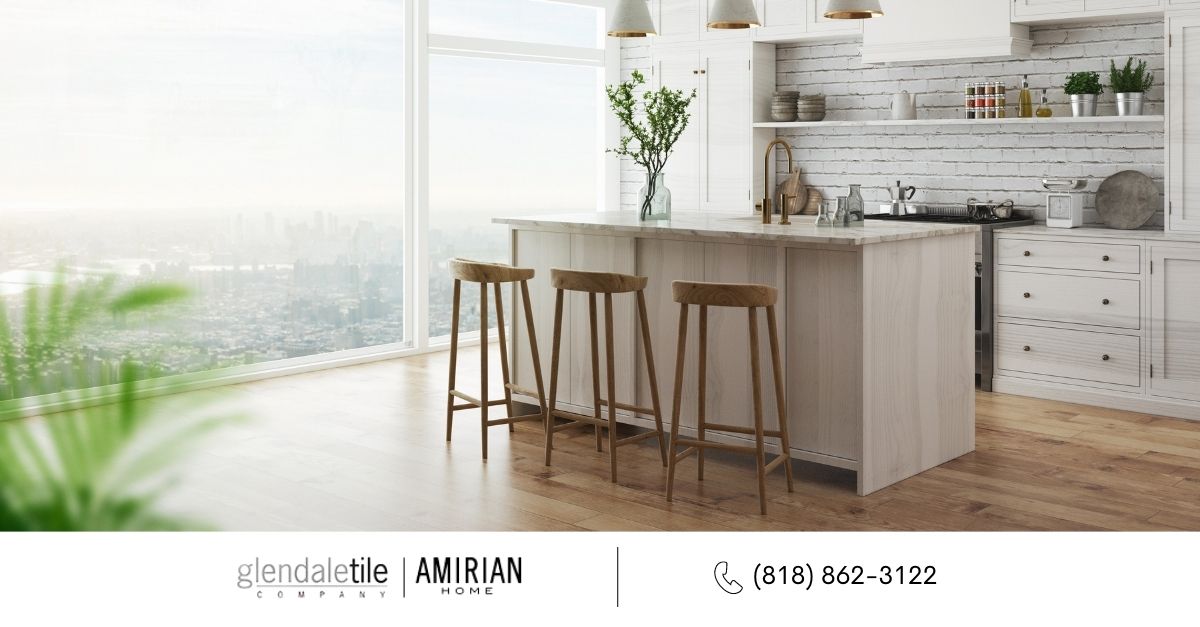 The Kitchen
Kitchen wall tiles have become a standard, but many people still have wooden floors. The same as with bathrooms, tiles are the better choice. The main advantage is in the cleaning. Your kitchen is a workspace, the heart of the house. The kitchen is the place where you prepare food and for that reason, it has to be kept clean. Also, everyone in the household uses the kitchen, probably more so than any other room in the house. Because it is in constant use, it needs frequent cleaning. Tiles make that so much easier.
Safety in the Kitchen
The non-slip type of tile is the best bet, as your kitchen floor usually gets speckled with bits of foodstuff and liquids. Water and the other liquid products from cooking are always falling on the floor. No one has time to mop every single drop, so to avoid accidents, non-slip tiles are safer.
The Decor
Of course, you want your tiled floor to match the rest of the décor. It may only be the kitchen, but that doesn't mean it shouldn't look as good as the rest of your house. For anyone who spends a great deal of their time in the kitchen preparing food, a pleasant working environment is a must. Also, laying down darker-type tiles will have you from having to clean up every five minutes!
Spoilt for Choice
We here at Amirian Home & Glendale Tile can offer you an amazing choice of 59,000 patterns from our 2,000 different tiles. If we don't have the floor tile you want in stock, they will order it for you from whichever retailer stocks it. If you are thinking of tiling your kitchen floor, then we are the one-stop tile outlet you will want to check out first. It is very easy, just go to our website and fill in your preferences online and we will do the rest.