You may wonder how you can have a classy home if your budget is too tight. Thankfully, there are ways to make your home look elegant without spending a lot of money.
Tiling to Achieve a
Classy Home
Tiles can have a bad reputation when it comes to making the design for your home look classy. But the reason for such a rep is that homeowners don't know how to use tiles properly. If you use tiles correctly, they can dramatically enhance your interior. When choosing the right tiles, you should not be afraid of white. White tiles can give any interior a clean, bright quality space. White tiles can brighten any area of your house that feels flat or uninspiring.
Choose patterned tiles, as well. They are easy to transform your home into an elegant living space. You can use them in your living room, bathroom or kitchen. Use them to update your entryway, as well. But when it comes to patterned tile, make sure to remember that less is always more. Don't choose a patterned tile that dominates the entire design. Instead, it must elevate the room.
Hexagonal Tile
You might have seen this type of tile anywhere. There's a reason for it. Hexagonal tile can update any room and give it a chic feel. It looks great in the bathrooms. But you can use it anywhere you want. This tile has an understated design that can create a sense of tactility.
Color Matters in Your Home
When decorating your house to make it look classy, make sure to choose the right paint color. If you wish to achieve an elegantly looking house, then make sure the colors can add instant glamor to every part of the house. Bold and dramatic colors are perfect. Or choose understated hues that can instantly add elegance to your dull home. When it comes to choosing what color to use, you should base it on your personality. You can consult with our designers to help you out. Some of you may consider painting your interior doors black. This color offers an expensive feeling. However, if you do choose this route, make sure that you add accessories to the space.
The Use of Pillows
They can boost the elegance factor and they provide guests a little comfort while they visit you. If you choose pillows that are large enough to rest on, then you are sticking to the comfort aspect of elegance. Choosing overstuffed pillows can create a plush, elegant appearance in your home. Don't forget the pillow inserts, as well. They can also make your home look classy.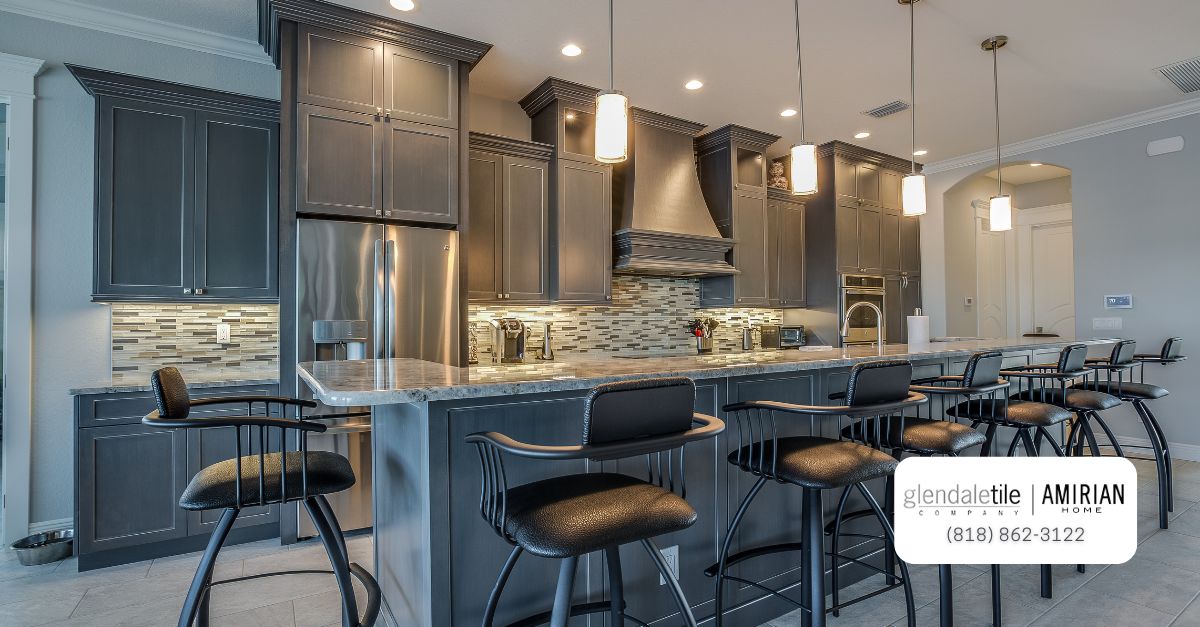 What Other Options to Use?
There are so many ways to make your home look elegant and comfortable at the same time. If you are not sure how a certain design will look in your house, then make sure to visit Amirian Home today. We can show you different designs so you can have a concrete idea of how a certain element can make a classy home. Visit our showroom today or call us at (818) 862-3122.