Pools are wonderful things to have, especially when they are safe and look good. These key components of pool building will mostly depend on how you choose to tile your pool. Let's take a look at what you should consider at the time of choosing an outdoor tile for your pool.
Safety is a Priority
When tiling a pool, you're probably looking to get something that looks good, but that shouldn't really be the priority at the time of picking the right tiles. Instead, the first thing you will want to consider is safety. Sure, you will want the pool to look great, but you should want it to be safe too. What should you consider, then? How do you implement safety into your choice of pool tile? Well, you probably want it to be slip-resistant so as to avoid any incidents in the pool. A lot of people think that since they are going to be covered in water, pool tiles don't have to be slip-resistant, but it is actually just as important. After all, even someone walking on underwater tiles might slip and hurt themselves against the edge of the pool.
Consider Cleaning
Cleaning pool tiles will ultimately depend on the material, so it's very important to understand what commitment to maintenance you're making at the time of settling on a material. These are tiles that will have to be submerged almost permanently in chlorine water, which will be a good way to keep them clean but will still call for maintenance and cleaning to make sure the pool is always optimal for use. Some tiles will require more maintenance than others, so it's always good to consult with knowledgeable people who can indicate you what outdoor tile material will better suit your cleaning habits and what will look best with your particular approach.
Now Decide on the Look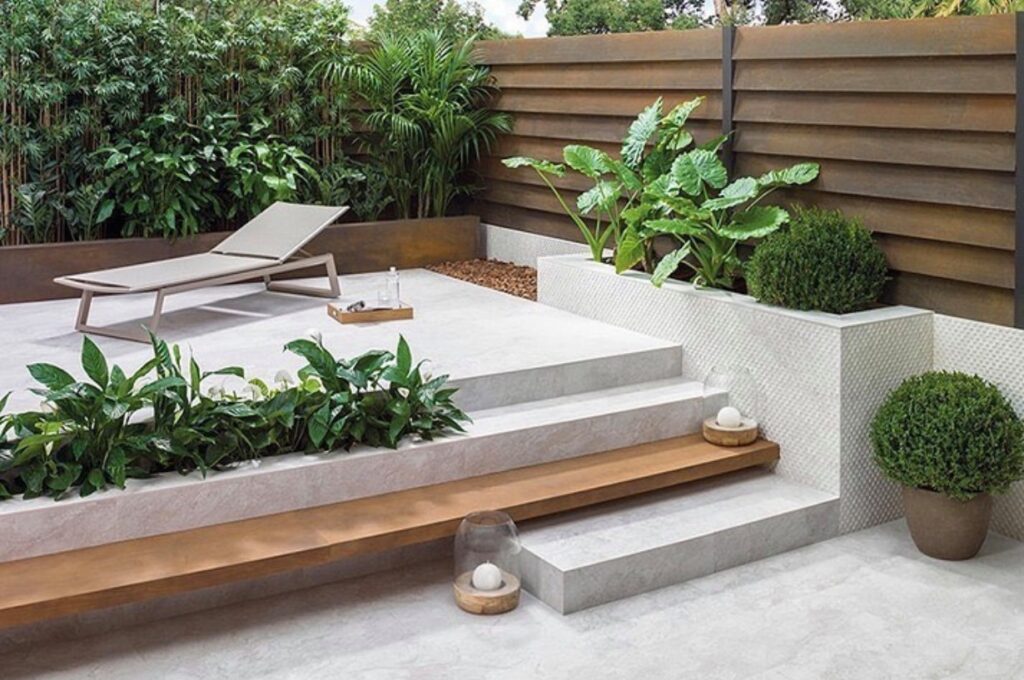 Once you know exactly what you need out of your pool tiles it will be good to consider the aesthetics. After all, that's what you will ultimately get out of it. Do you want to use the traditional look of porcelain or the more colorful use of glass? Porcelain might be a more common and less expensive alternative with minimal maintenance, but glass can look a lot better and help you create a unique pool environment. On top of that, you can also implement stone tiles in order to create more natural looks. Evoking the image of ancient pools in villas or tropical escapades, stone pool tiles give off a very rustic and natural look. This doesn't mean that the look has to be rugged or rough. Travertine tiles, for example, are soft while retaining the organic look of stone.
The Best Outdoor Tile for Pools
Are you looking for any sort of outdoor tile to use in your pool? Well, we at Amirian Home want to make sure you have access to as many different tiles as possible. We maintain an extensive catalog meant to help you find what it is that you want in order to create something unique. You can browse our collection here on our website, but you can also visit our showroom at 4116 San Fernando Rd. and take a look at what we offer for yourself.