Floor tile is available in various styles and colors. Pairing tiles together is now easier. Thanks to the many options amiable. Mixing and matching tiles can create a beautiful, cohesive design. But what are the rules to follow to ensure that the tiles complement the existing aesthetic of a room?
Pairing
Floor Tiles
Together
Consistent Materials
To create a cohesive design, you need to perfectly mix and match tiles according to their materials. For instance, you can choose a white marble throughout your bedroom. As you keep the materials consistent, you are keeping a clear aesthetic. In your kitchen, you can use different kitchen tile pairings for your backsplash. You can opt for white ceramic tiles, like white subway tile, a white square mosaic, and spring ceramic mosaic tile.
You can still keep the materials consistent even if you change the look of the tiles. The combination will still create a unique design. For instance, you can mix more than one type of stone. Choose to combine two patterns and two kinds of marble tile. They are perfect together as long as their shapes and shades are the same.
Mix Up Different Materials
It's easy to mix and match different styles of the same materials. What's more challenging here is if you have different tile materials, colors, and finishes. Thankfully, they can still provide wonderful results. You can pair marble with stainless steel for instance. Or you can unite porcelain and glass tiles. Another way to mix different materials together is to use hexagon mosaic tiles and glass subway tiles. This will create a stunning coastal effect in your bathroom. You can also pair glossy round tiles, marble wall tiles, and hexagon floor tiles. The effect is chic and modern.
Evaluate the Existing Color
Before you even buy tile flooring, make sure to evaluate the existing color and design style of the room. Evaluate the colors of the walls, furniture, and accessories. Take note of the patterns or textures that are present.
How to Know if the Tiles Look Good Together?
This is where visiting a tile showroom becomes beneficial. When you go to Amirian Home's showroom, you will find various design ideas that allow you to learn how tiles can look good together. But make sure that when you visit the showroom, you take a picture of the part of your house you want to renovate. This will make it easier to find out whether or not a certain design looks great in that room.
Where to Pair Different Tiles Together?
Anywhere you like. However, the most common areas of the house where you can find two different tile styles together are on the walls and floors. But make sure to consider where you are installing the tiles. You want your floors in the kitchen to be strong enough so they can withstand heavy foot traffic. And if you are shopping for tiles that you can use on your patio, make sure that the tiles are slip-resistant.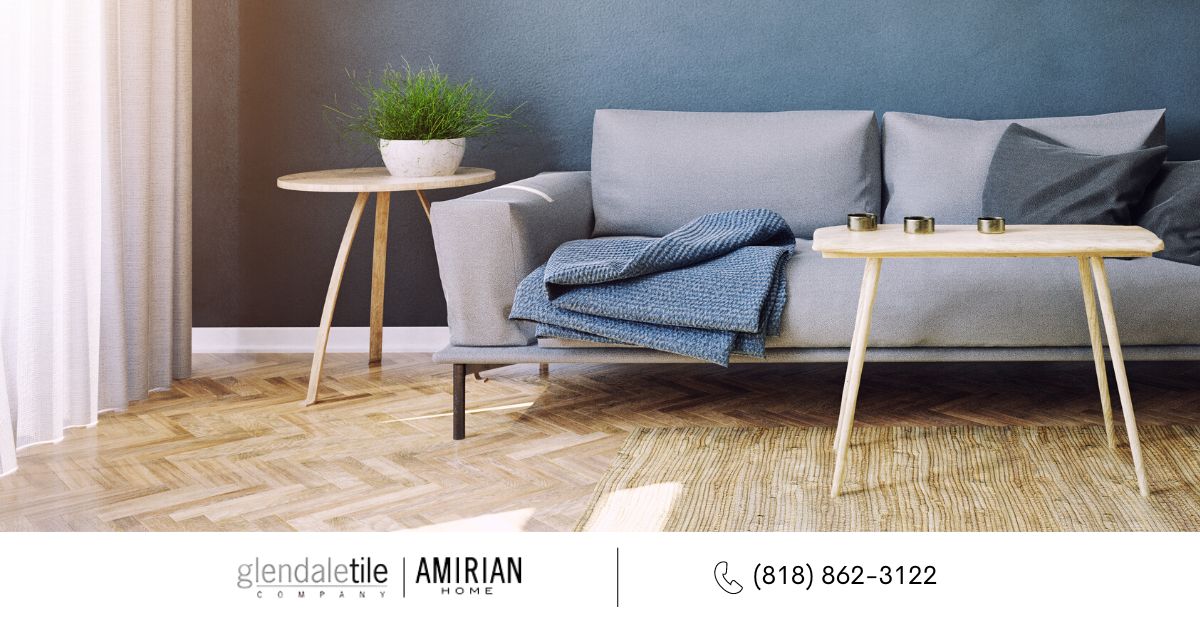 Visit the Showroom Today
What floor tiles are you planning to combine? If you are not sure, please visit our showroom today. Or call us here to talk to our experts: (818) 862-3122.