When redecorating a bathroom in your home, it can always be very tempting to go traditional and just opt for a white or near-to-white type of tiling to keep things plain and simple. Sure, there is nothing wrong with classic white tiling in a bathroom, but if you are going to all the trouble of redecorating, why not push the boat out and be a little creative instead? Bathrooms are places that deserve a few pops of color here and there, and the tiles that you choose can make a big difference and change a room from boring to brilliant! With this in mind, here are some great and on-trend ideas for how to introduce colors with your bathroom tile flooring in Glendale.
Yellow
You would be amazed at how much a yellow tile can transform a room in terms of space. There is something about the lightness of the color that can make a small bathroom look twice the size. Of course, we don't recommend a top to the tail yellow color scheme, but something like yellow flooring and white walls can make for a subtle but stylish contrast. Or perhaps a statement yellow wall versus the rest white. You wouldn't think of a statement wall for a bathroom, but it can make so much difference!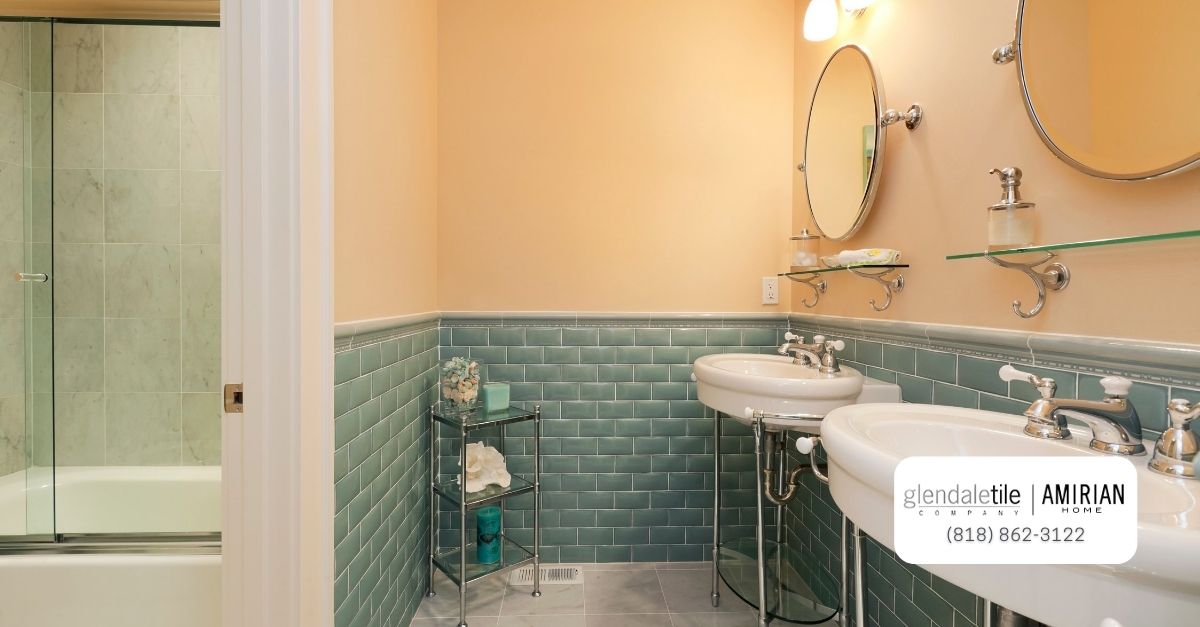 Orange
If you want to go for something a little bit warmer and less 'clinical' than yellow, then orange is the logical choice. Patterned orange tiles in particular have an essence of Victorian luxury about them that can elevate a bathroom. If you accent the tiles with orange towel choices that match the floor, it can make for a stylish and sophisticated decor moment.
Pink
Don't be put off by thinking about bubblegum pinks, there is so much more to the color than the traditional powder puff that comes straight to mind. Darker pinks can turn out to look very earthy and grounded, especially up against the sparkling white of the rest of a bathroom. There is something rustic and Mediterranean about the color combination that can make it feel like summer in your home all year round.
Blue
And sticking to the Mediterranean, the last suggestion for your bathroom is blue tiles. Blue tiles with an intricate pattern feel synonymous with places like Greece and Italy, and they are perfect for a bathroom where you don't have much room to express your style. The tiles can be the star of the show and you don't have to worry about injecting more character, because they have more than enough to go around! So, if you are inspired by any of these ideas for tile flooring in Glendale, then don't hesitate to go to the Amirian Home & Glendale Tile website for all of the information and pricing that you might need. Our team is always on hand to answer any questions that you might have, and we very much look forward to being able to introduce some color into your bathroom!