Are you planning to redesign your house? If you are, then finding the best home design that fits your dwelling can be daunting. To help you out, make sure to visit our showroom so you can check out various designs that you may use in your own home.
Floor to Ceiling Tiles for Home Design
There are many areas in your house where this design can be appropriate. One of them is the bathroom. This part of the house is no longer considered utilitarian. Rather, it's now designated as a place to relax, unwind and escape from the outside world. Because of that, many home renovators are getting upgrade requests today more than ever.
How to Use Floor to Ceiling Tiles for Your Home?
The concept is self-explanatory. The entire room utilizes tiles as a building material. Thus, the tiles aren't just installed on the floor but also up to the ceiling. Before, it was a luxury choice for many homeowners. However, more and more homeowners even with a limited budget can now opt for this design. No one can't blame them considering the beauty that this design can bring to the entire house.
An Investment
Using floor-to-ceiling tiles can be an investment. Depending on where you install them, these tiles can provide longevity, as long as they are properly maintained. The overall look can remain its best for many years. Thus, you don't need to invest in significant upgrades again.
How Much Does It Cost?
Getting it right is one of the most difficult parts of opting for this design. The tiles can easily add up and so does the labor cost. Thus, this isn't for you if you're not a seasoned renovator. On the other hand, if your budget won't allow you to have this design, there are other options you can take.
Feature Wall
Instead of using floor-to-ceiling tiles, you may consider adding a feature wall. This is great if your budget can stretch that far. This feature wall can be applied to your bathroom or kitchen so you can get the best of both worlds.
Mid Level
If you have a slightly higher budget, you can choose to install tiles on the floor and halfway up to the shoulder or waist. It's a great alternative, instead of options for a full-scale floor-to-ceiling option. For the remaining walls pace, you may have to paint them. The renovators can easily get creative with a color palette.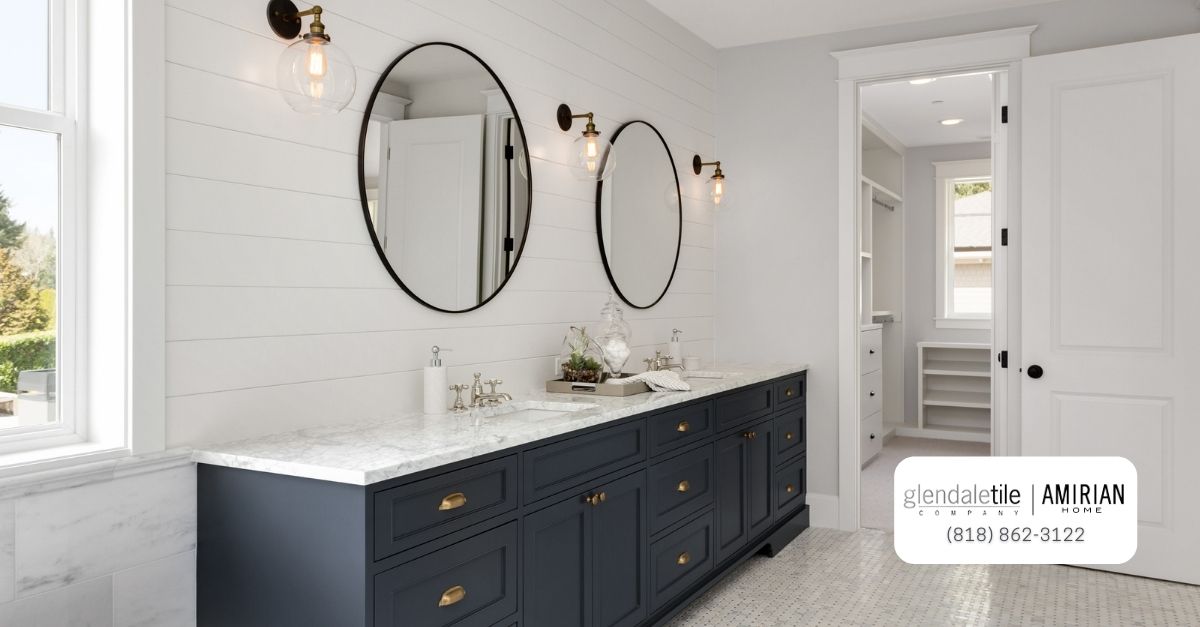 Talk to an Expert
Even though floor-to-ceiling tiles can be expensive, other alternatives can mimic the style. That's why you have to talk to a professional designer to find what's best for your home.
If you are in the process of redesigning your house, you must not start the project without first visiting our showrooms. We can show you the various home design options that might be appropriate for your own house. Contact us today to find out more at (818) 862-3122.