Mosaics have been around for a long time. They are versatile and have vivid decorative forms. Because of their characteristics, they remain relevant today. Choosing mosaic Porcelanosa tile means you are opting for a timeless design. More and more poles reinvent them to suit the taste of the consumers. There are plenty of designs inspired by a certain period.
Are Mosaic
Porcelanosa Tiles
Getting Out of Style?
Hardly. Mosaic is a style. And it follows fashion. When you think of mosaic tiles, they conjure ancient Roman cultures. But the typical mosaic is far from what is on-trend in interior design. Nature-inspired is a theme that doesn't go out of style. It evokes natural colors, shapes, and themes.
Many Options to Choose From
Mosaic tiles made of Porcelanosa don't need to come with straight edges. You can find other spaces that replicate the randomness of pebbles. They appear random and come in an interlocking system. As a result, they easily fit into any room.
Choose the Right Styles
Certain tiles can stand the test of time. They remain relevant for a reason, i.e. they are adaptable. If you choose traditional mosaic tile, you can easily incorporate it into a selection of designs. In that way, it remains current in interior design. You can also opt for styles and colors from Mediterranean cultures or Spanish origins. The main key here is context.
It's Glamorous
Mosaic tiles are always glamorous. They inject fashion into every situation. Just like the clothes you wear, tiles can free your interior while redefining how your home must look. You can transform your bathroom dramatically by adding mosaic tiles. Choose tile shades, like dark grey, gold, and metallic sheens for a timeless result. If richness is your thing, then these tiles will provide it.
Marble
Porcelanosa tiles are not limited to porcelain or ceramic. They have other options, too, like natural stone. Its appearance lasts a lifetime and it doesn't go out of style. It covers a wide array of tile designs, shades, and patterns. You can choose a classic style or bold hexagonal shapes. Marble tiles are conventional because they provide different types of mosaic tiles. Although marble is linked to antiquity, it remains current as a decorative material.
Opt for Copper Tones
They bring richness to any modern design. Unlike metallic sheen, copper tones provide a welcoming warmth. In various homes, copper tones are popular. You can see it in the bathroom or kitchen. You can choose mosaic tiles with copper tones to expand your interior design. Depending on the style you want, you can choose a design that makes copper look like gold.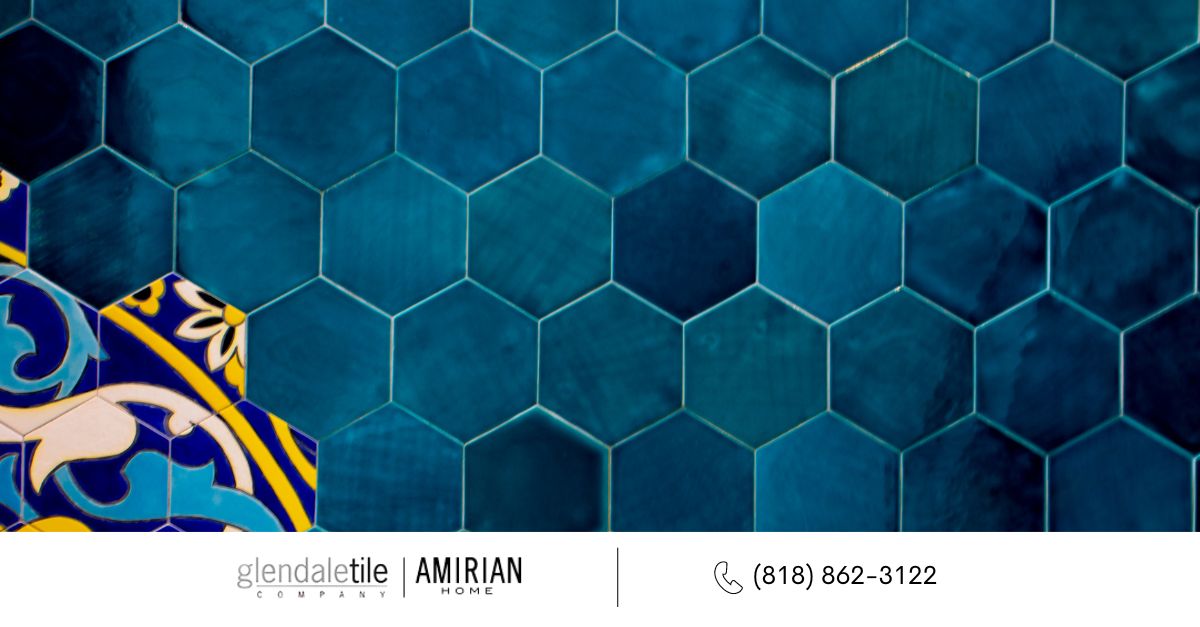 Your Choice
How you design mosaic tiles depends on your preference. The choice of pattern can greatly affect interior design. If you want to achieve a stunning interior with mosaic Porcelanosa tile, you should consider consulting with an expert. Visit our showroom today to talk to our designers or look at our designs for inspiration. Call us first to find out how you can visit our tile showroom in Glendale: (818) 862-3122.