Porcelanosa tile is one of the tiles you would want to use to winterize your home. It's inexpensive and it can reduce the heating costs in your home. This type of tile is also effective in improving the overall appearance of your property. But how do you make your home ready for the colder months?
Choose Heated
Porcelanosa Tile
You may think that tile isn't ideal to be used to winterize your home. But you can do so using radiant heat. Install it under the flooring and it can keep your home warm. It also gives your thermostat a break. A radiant heating system installed under the tiled floors will keep you warm and comfortable. What is great is that you don't have to turn up your furnace to maintain warmth in your home while it is snowing outside.
Insulate It with Ceramic Tile
Porcelanosa tile is available in ceramic and porcelain types. Consider installing either of these types to insulate your home. It's a great choice because of its durability. Plus, it can endure the cold weather. Thus, during colder months, you can save money a lot because your home is warmer even without turning up your thermostat. You might have installed weather stripping. However, this method has limits. Porcelain tile sealed from the outside is more effective in preventing leaks or cold air from coming in. Choose to insulate tiles surrounding doors, windows, and entryways.
There are plenty of designs but opt for wood-like porcelain tile. It can add a perfect touch while providing your home warmth during the winter season. It's also versatile and it can make your walkway beautiful. You can even install them on your outdoor patio floor. Or opt for glass mosaic tile if you want to give your house a Victorian-inspired entryway. It's a decorative tile that can be a great addition to your windows. To know how Porcelanosa can give you such a touch, make sure to visit our Glendale tile showroom.
Add Heated Tile to Your Bathroom Floor
Another way to winterize your home is to install a heated tile bathroom floor. It creates a comfortable space as you relax. To elevate your space, marble tile flooring can help you achieve it. Adding porcelain tile to your bathroom makes your bathroom warm. Talk to our designer when you visit our Glendale tile showroom to know more about how Porcelanosa tile can help make your home ready for the colder months.
There are plenty of options you can find at our tile showroom. For instance, if you love having a marble bathroom, Porcelanosa tile can help you achieve it. Or you can choose wooden mosaic tiles. Its wood-look tile is great if you want to achieve a rustic look. It creates a unique aesthetic for your home environment. And to create a spa-like experience, make sure to heat your floor area while installing a radiant heat system.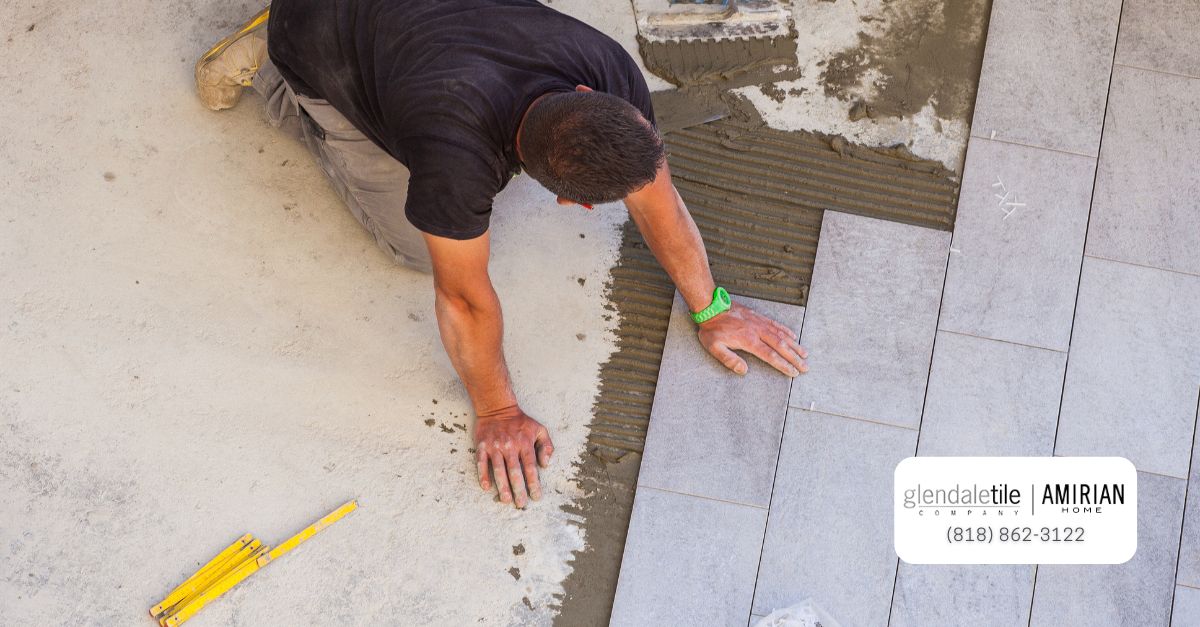 Shop for the Best Designs
If you are ready to winterize your home with Porcelanosa tile, make sure to visit our Glendale tile showroom. Call us here for more information: (818) 862-3122.