Porcelanosa tile is one of the best options if you want flooring that is resistant to stain or dirt. This type of tile is also water-resistant and unyielding to scratches. Thanks to its naturally dense feature, it is harder to penetrate. Because of that, it is an ideal tile if you want to install it in areas prone to moisture.
The Low Maintenance Tile —
Porcelanosa
There are many reasons to choose Porcelanosa. And one of them is its low maintenance. It does not need a special floor cleaner. If you spill something on it, you can wipe it easily using a damp mop or cloth. You can also use clear water and soap to clean it. Because of how it is made, this tile will not fade or crack during cold weather season. Thus, it is an ideal option for indoors and outdoors. It does not have an anti-slip feature but it has increased slip resistance over standard tiles.
What are the Finishing Touches Available?
This type of tile has various finishing touches. But what are they? They are the glaze on the cake. The glassy-looking substance that you see on one side of the tile is the finishing touch that can also act as a protective coating. The glaze can be refined or matte. With various options available, you can choose an option that matches your personality. You can choose a lovely Porcelanosa tile with a rich glossy look.
How Durable is Porcelanosa?
It is not an ordinary tile that can easily break when you step on it. Porcelanosa is made of earthen clays mixed with water. They are transformed by the fire making them exceptionally durable. Because of how it is made, it is non-flammable and resistant to bacteria. Because of how durable it is, you can choose to have it installed outdoors.
The Timeless Look of Porcelanosa
It is another reason to choose this type of tile. It offers timelessness with a longer lifespan compared to the engineered floor and real wood floor. You can custom-size it for any decorating challenge. Because of how it looks, it has become a preferred choice for a busy family. You can also choose to install it in your office space.
The Glossy Finish of Porcelanosa
Glossy finishes present a more elegant look. Their reflective quality makes the space appear brighter. Or you can also choose a tile that offers a more relaxed appearance. You may see smudges or splashes with Porcelanosa. But you can easily wipe down and clean the tile.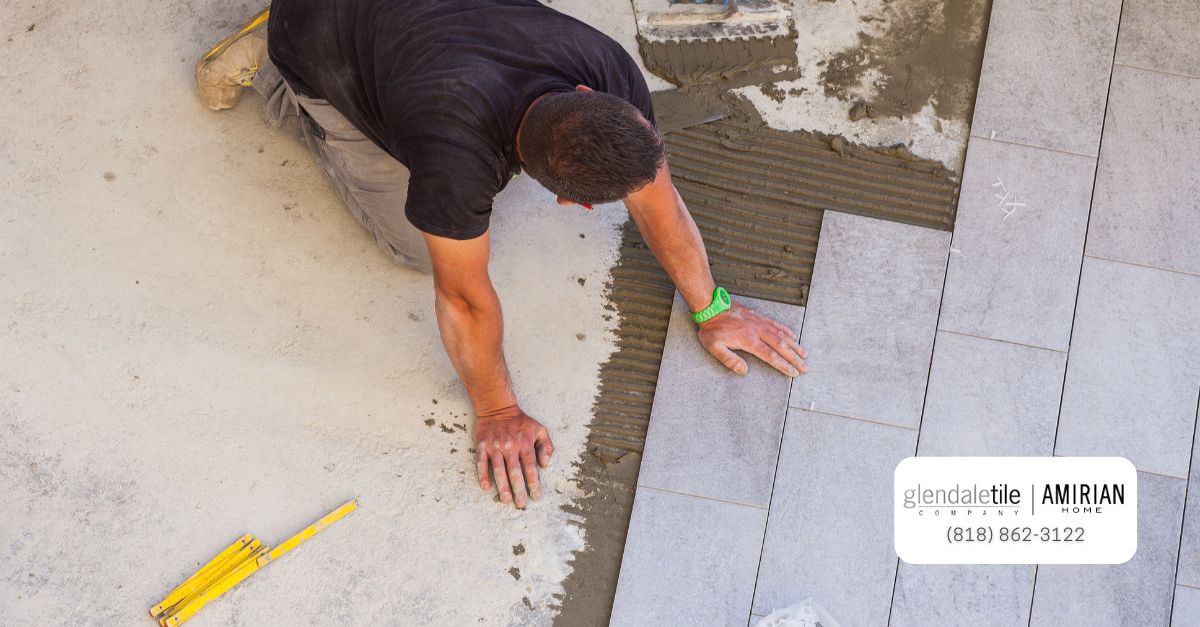 Matching Tile with Your Cabinets
Unfortunately, there's no formula that can accurately match the tile and cabinetry. But one thing is certain here. You need to choose a tile that appeals to you. If you are not sure what style of Porcelanosa to use, you may visit our showroom in Glendale, California. You can see various examples of how to apply this tile to your kitchen, bedroom, and other areas of the house. Visit our showroom today or contact us for more information: (818) 862-3122.