The process of renovating your home requires planning, involving the right expertise, a budget, and choosing the right materials. The cost for a home renovation depends on the number of rooms you are renovating and the level of details you want to achieve. The kitchen and bathroom can specifically be overwhelming because a lot of investment goes into these two rooms. Working with the best kitchen and bath showrooms in San Fernando Valley to supply your material can help you save on cost.
Install the right cabinets from kitchen and bath showrooms San Fernando Valley
The functionality of your kitchen is determined by its design and the kitchen cabinets form the foundation of that design. The greatest investment in any kitchen is the cabinets and most homeowners choose their cabinet styles before renovation work begins.
Although their main purpose is to provide storage space, cabinets add value to your kitchen and enhance beauty. When choosing kitchen cabinets, luxury, comfort, and functionality should be your top priorities.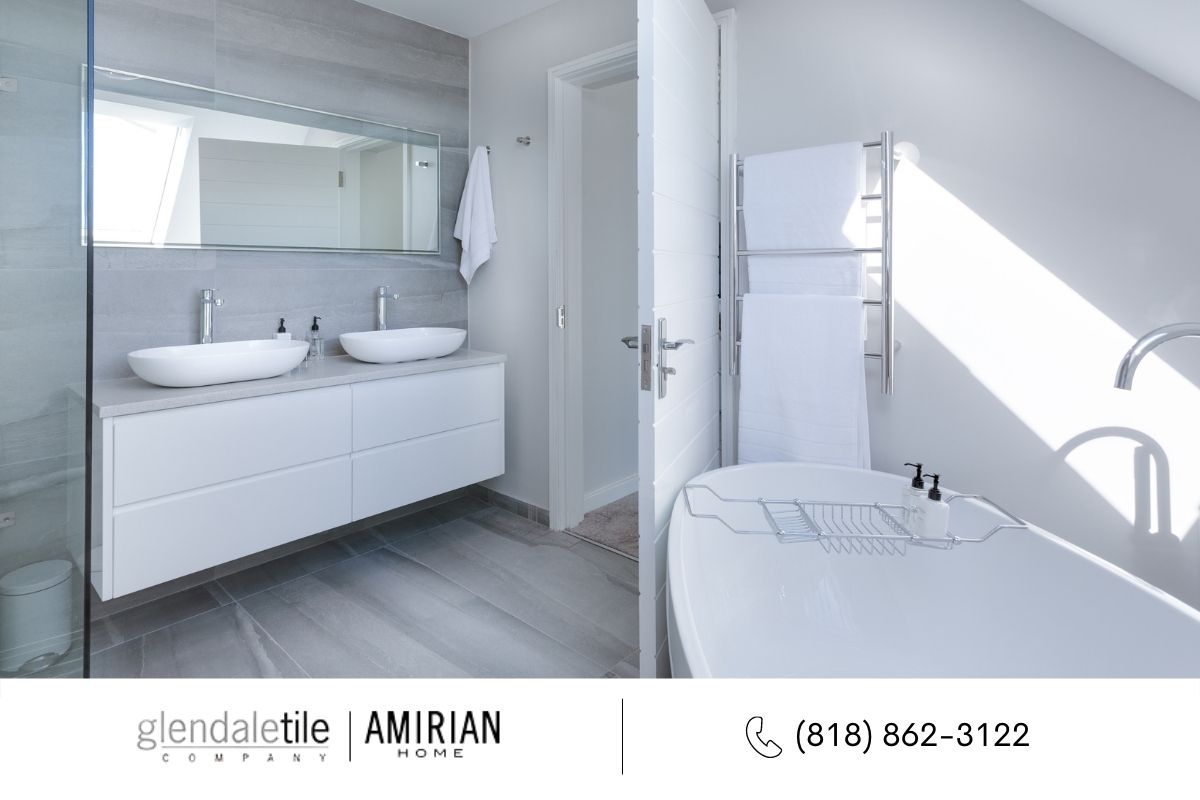 Choose quality materials for your bathroom
The bathroom is probably the smallest room in any house but it requires elegance, comfort, and attractiveness to the user. Poor quality materials like toilet seats can break when in use and cause injuries.
The materials you find in kitchen and bath showrooms in San Fernando Valley are of high quality and you can never feel disappointed once installed. You will get several options for sink basins, showers, toilets, and many quality bathroom vanities assortments.
Quality tiles will make your kitchen and bathroom look luxurious
Hygiene is a priority in your kitchen and bathroom and when renovating, you should use flooring and wall tiles that will look not only beautiful but also be easy to clean and maintain. The tiles should be water-resistant, durable, and stain-resistant.
Some of the good qualities for your kitchen and bathroom are Porcelanosa tiles because they are versatile, scratch-resistant, and durable. Other options are ceramic and natural stone.
Make your countertop look luxurious
The kitchen countertop provides working space when preparing meals. It must be resistant to stains and scratches because a lot of spillage takes place during meal preparation. Your best material options in San Fernando Valley are quartz and caesar stone. You may also choose marble, laminate, resin, or wood.
Your kitchen and bathroom materials are just a call away
During house renovation, you should put a lot of care into the bathroom and kitchen. These are high-traffic areas that require strong, durable, water-resistant, and stain-resistant materials. The floor, walls, cabinets, slabs, and vanities should display beauty, luxury, and elegance. We have everything you need for your kitchen and bathroom renovation. For more information, call us at (818) 862-3122.