We're moving into a fresh year months from now. A lot of things have changed when it comes to kitchen and bathroom trends. But experts predict that many designs will stay the same. So, if you are planning to renovate your kitchen and bathroom this year, visit our kitchen and bath showrooms in San Fernando Valley first. Our showrooms will give you a lot of ideas on how to redesign these rooms in your house.
Kitchen and Bath Showrooms in San Fernando Valley
to Talk to a Designer
In our showroom, you can look at real samples. You will see and feel the fixtures. But that's not all because you can talk to our home designers and ask questions about any design. You can ask them about how a certain material will work in your own kitchen or bathroom.
But no matter what design you choose for your kitchen and bath from the trends you see in our showroom, you need to consider the materials to use.
Durable Materials
For instance, in your kitchen, you need durable materials especially if you have been using this space as a gathering spot. The key to ensuring this space will accommodate most of your family members is to choose the right materials that can withstand any pressure. Thus, you may move away from granite and marble. Instead, opt for stain-resistant quartz. This type of material is increasingly popular now.
Opt for Happy Hues
They have been a trend for a while now and next year, expect many houses to consider these hues for their kitchen and bathroom. You, too, can choose bold choices of colors. Green, for instance, can be used in your bathroom. You can see green hues in our bathroom showroom when you visit us in San Fernando Valley. Ask our designers how it will fit into your kitchen and bathroom. You may not commit to a full-on colorful kitchen or bath yet, so you can test it in small doses first. For instance, you can choose to paint your kitchen island first. Then, if you like it, consider adding color to your backsplash. You can also redo the fabric on your bar stools if you want.
Out with Minimalism and In with Decorative Design
More and more kitchen and bath designs are moving away from minimalism. Nowadays, designers are choosing less minimalist while choosing more decorative designs. For instance, you can choose understated shaker furniture for your kitchen. But if you are not sure how to add it to your kitchen, visit our showroom. Our designers will help you visualize what you want for your kitchen or bathroom.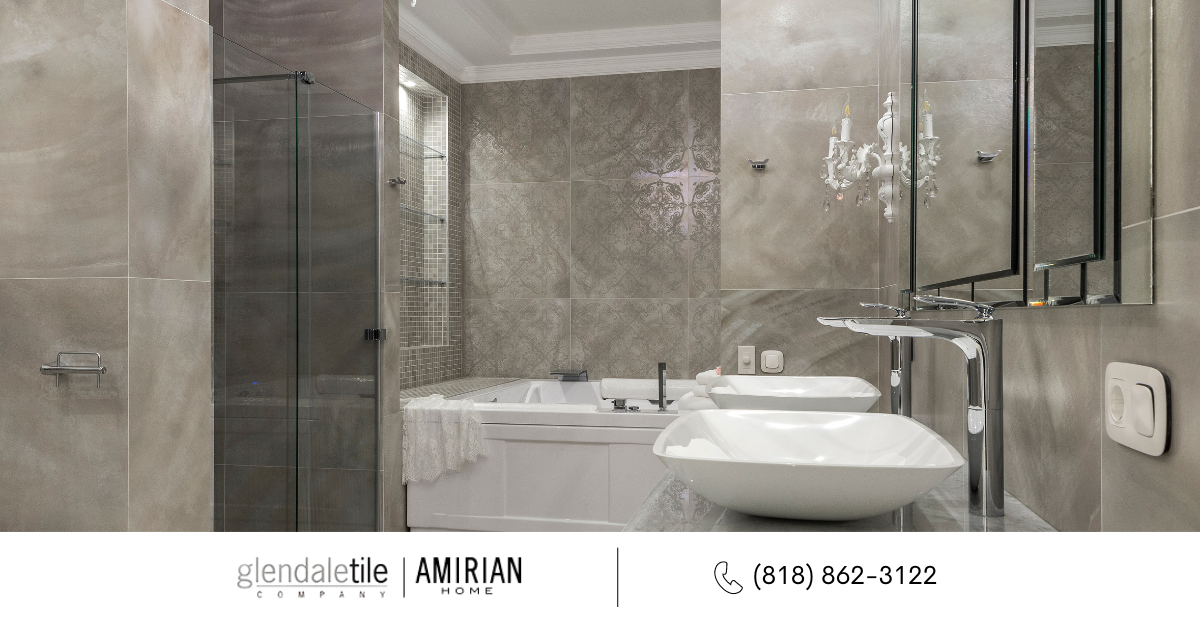 What Tiles to Use?
For your flooring, there are plenty of options available. When you visit our kitchen and bath showrooms in San Fernando Valley, you can see the various flooring designs that may be appropriate for your house. And to know more about them, you may call us here: (818) 862-3122.