You might be wondering if it's worth renovating your old house but one thing you will be sure about is that your house will look modern and you will have more amenities that will make your house more functional. After renovation, your old house's value may double and you will not regret the effort and investment that you used to make your dream come true. For all your kitchen and bathroom renovation needs, Kitchen and Bathroom Showrooms Hermosa Beach will give you offers that you will not get anywhere else. You will reap a lot of benefits after renovating your old house. The house will be more relaxing, you will have modern amenities, it will be beautiful, more valuable and you will save money. These tips will help you fulfill your dream.
Assess the work that needs to be done
It might not be necessary to renovate your entire house but if need be, it will be okay to do so. However, after accessing your old house, you might realize you only need to renovate a few rooms like the kitchen, bathroom, outdoors, or the living room floor. Prior assessment will help you decide the kind of renovating materials you need, the approximate cost, and the source for your materials.
There are many elegant modern materials
What was common in many old homes are hardwood floors, ceramic tiles, and wooden kitchen cabinets. Due to advancing technology, you have a large variety of options like vinyl, Linoleum, Laminate, Porcelain tile, polished natural stone, modern concrete tiles, blocks, and so on. If you are not sure what to go for, just visit Kitchen and Bathroom Showrooms Hermosa Beach to check all the available options.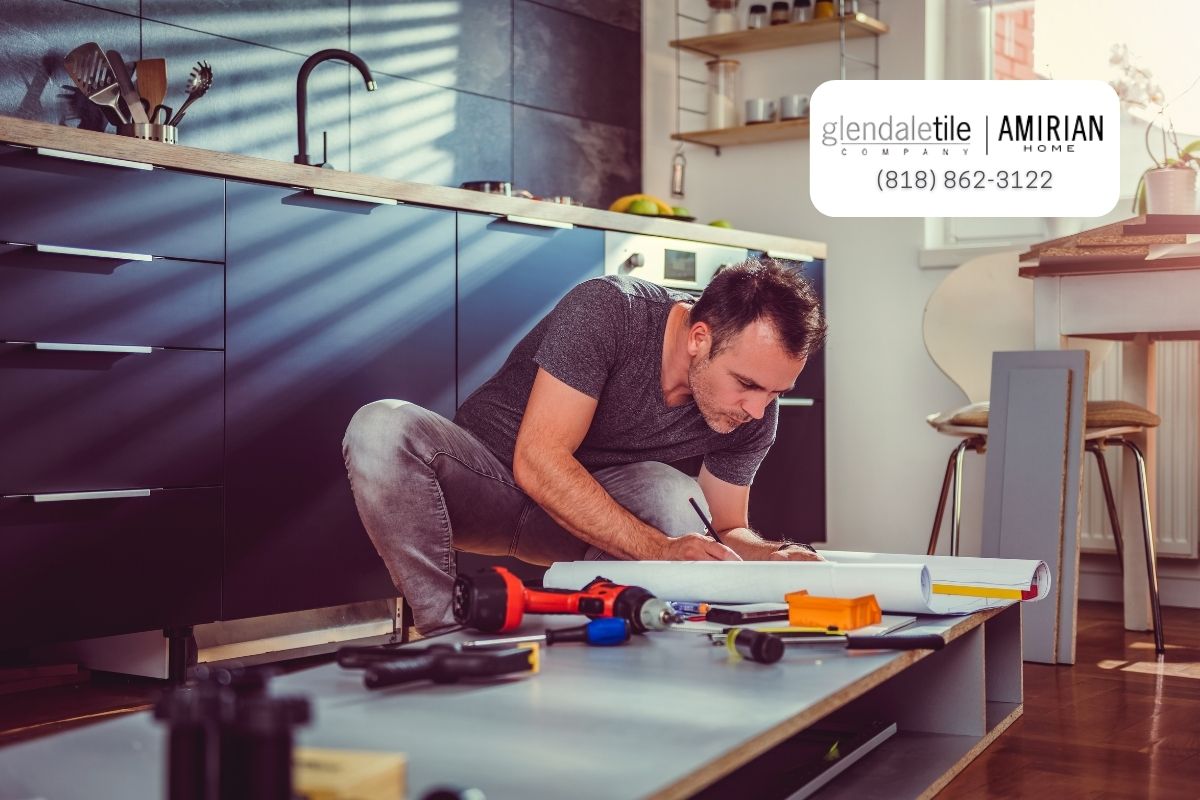 Don't demolish all the old things
Some of that vintage furniture, doorknobs, and window designs might be what will make your old house's value triple after renovation. If your old house still has some 1900 dining table, a 150-year-old oak door, you might want to spruce them up by repainting, scrubbing, or anything that will help you maintain their old look.
You might make your house have an even more retro look by choosing the right tiles for your kitchen countertop, tiling the entire wall, using tile stripes, or choosing some beautiful varieties of Marazzi tiles.
Kitchen and Bathroom Showrooms Hermosa Beach have everything you need
You might not mind the source of your old home renovation materials, but you might be disappointed by the results. The finishes and furnishing of your old house are as important as the main remodeling construction work. Do not walk into the showroom or yard of any supplier you will find, but use the right suppliers due to quality, price, and service.
Contact your best kitchen and bathroom material supplier
Renovating your old house will demand a lot of input from you in terms of logistics, money, right material, and time. You should be very careful when choosing the right material supplier. Since 2004, we have supplied the best tiles, kitchen, bathroom, and hardscaping solutions to thousands of satisfied customers. Call us today at (818) 862-3122 for more information.