Tiling your kitchen can be quite an exciting venture, which is why our tile store in Glendale wants to give you a few tips on how you can approach tiling the walls of your kitchen.
Tiling the Entire Wall
One of the many ways in which you can tile your kitchen, and perhaps the most obvious one, will be full tile coverage. This consists of using the same tile on the floor, the island, the counters, and the backsplash. In concept, this might seem like a lot. After all, wouldn't that much of the same color, texture, and look easily become overwhelming? Not necessarily. This can result in very tasteful and very clean surfaces and a consistently elegant look. What will ultimately determine the success of this look will be the texture, color, and matte that you end up choosing. The right combination of these will determine whether this is the right look for your kitchen. If properly done, you will be able to take the aesthetics of your kitchen to the next level.
Tile Stripes
The backsplash of your kitchen, however, doesn't have to be as extensive or excessive as we showed prior to this. It can just be more of a splash of color or design detail than as a whole backdrop. When some people wish to use backsplash as an accent, they tend to opt for more subtle stripes of color tile over either the kitchen wall or other tiles that blend in with the color of the wall. By choosing the right pattern and color, you can make tile stripes beautiful ways of retouching the decor of your kitchen. This will not only give your kitchen a unique personality and style, but it will also prove much more economic.
Tiling From Counter to Ceiling
Other people, however, will limit the implementation of kitchen wall tile solely to the backsplash between the countertops and the upper cabinets or ventilation appliances. Those who don't have that kind of storage or wall fixtures in their kitchen, on the other hand, might fully cover the walls with tile from the countertop to the ceiling. This can give a kitchen a very unique, even vintage look. The subway tile approach, for example, can simulate the feeling of exposed brick with a particular tile color and texture, which can be a very appealing look that shows off the kitchen's coziness and cleanliness while remaining distinct and stylish. A look through just about any home decor magazine will show just how popular and sophisticated this unique look can be.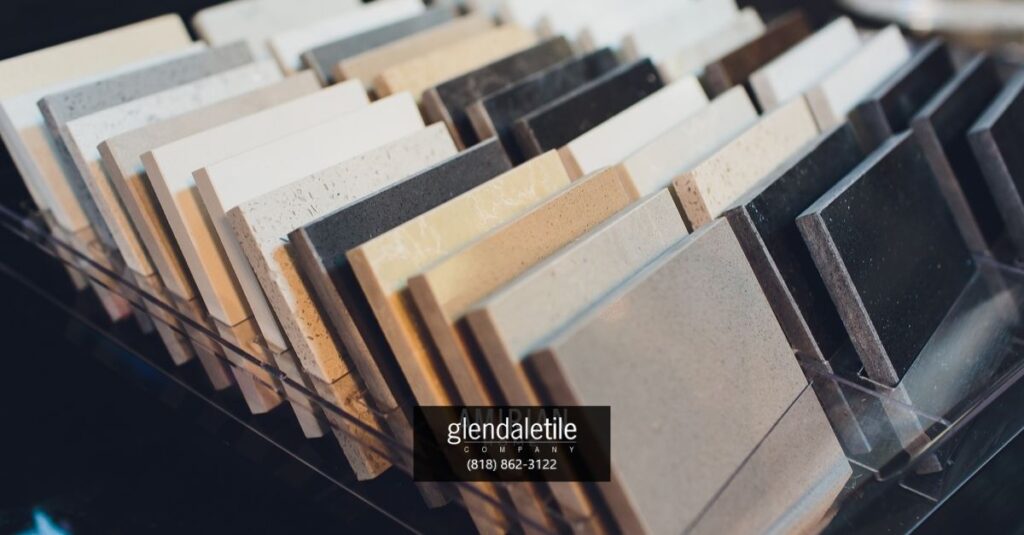 Visit Our Tile Store in Glendale
At Amirian Home, we are intent on helping you create the spaces that you've been looking for, be it by furnishing your kitchen or by providing the right flooring. So, if you are looking for the right tiles, or just about anything else for your kitchen organization, we will have exactly what you need. For more information about what we can offer, you can browse our website, give us a call at (818) 862-3122, or visit our showroom at 4116 San Fernando Rd. Our team is ready to set you up with the kitchen you've been dreaming of.