Ceramic floor tiles are common in many homes because they are affordable and available in a variety of colors. They are hard and do not allow water to pass through, making them useful for kitchens and bathrooms.
Homeowners can choose to mix different shades to produce a gorgeous design and make the room look spacious. Above all, ceramic tiles are easy to clean and do not easily stain. The tiles can be used in any room or outdoor flooring and will perfectly decorate the walls.
Grey classic ceramic tiles for the bathroom
Bathrooms are today one of the very critical rooms in our homes in recent years, necessitating a great deal of thought and consideration to achieve the ideal ambiance. Ceramic tiles in dove grey or a darker shade of grey will give this room a discreet personality.
It will look great with the brilliant white bathroom fixtures. Ceramic tiles come in a wide variety of colors, forms, patterns, and sizes, giving you plenty of options. The tiles are available in any best tile companies near you.
Faux Hardwood ceramic tile
This ceramic tile is manufactured to look like hardwood including color and grain. It gives your house a luxurious look while giving you the chance to buy durable, cost-effective ceramic tiles. The tiles are good for the living room and can be matched with a rustic dining table or other furniture that blends well with the floor.
Slate-look ceramic kitchen floor
The potential of ceramic flooring to imitate the apparently random textures of natural stone is demonstrated here. These tiles were created to resemble a multi-colored slate, with a mix of golden shades and blurry charcoal tones competing for supremacy on the surface of every piece. The complexity is encased and framed by bold smoky grout lines which envelop the complexity while still framing the elegance of the printed design.
High gloss ceramic tiles
This ceramic tile can be a good choice for those who love style and beauty. The tile mostly come in shades of grey although some other colors can be available. For choice of quality and colors, you may opt to buy tiles in Glendale.
Due to its shiny color, the tile requires constant polishing and cleaning to maintain the beauty. High gloss ceramic tiles tend to be slippery and it's easy to fall and get injured. It is recommended you apply slip-resistant to protect you from sliding. The tile is not recommended for bathrooms but they make a perfect choice for the living room and bedrooms.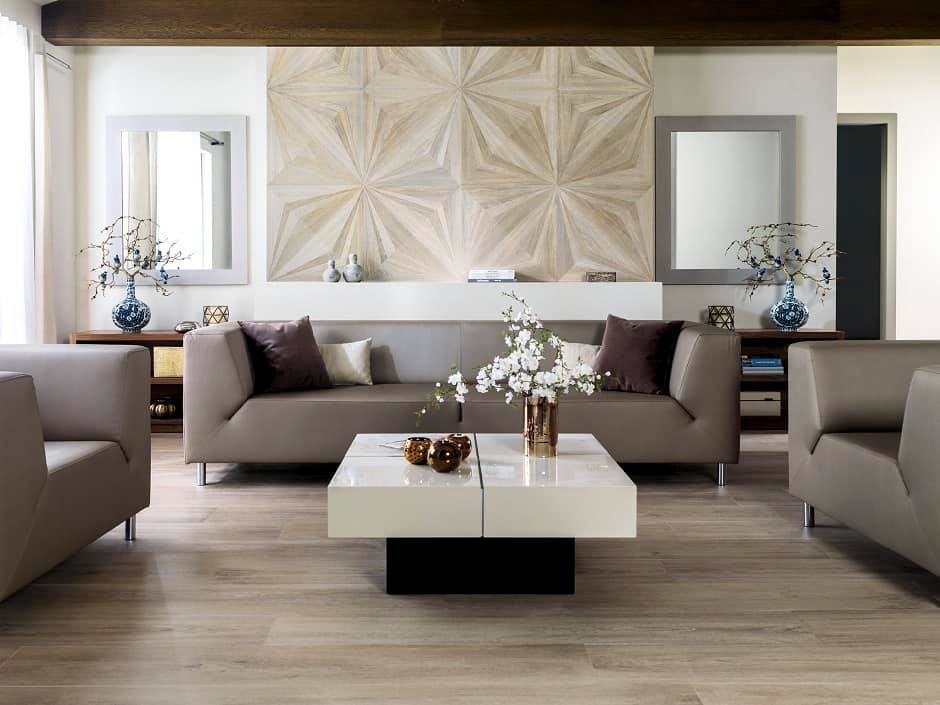 Buy classic ceramic floor tiles
Tiles are durable and come in a variety of colors, shapes, and textures. They are widely available and easy to fix. The patterns can be blended to produce a unique ambiance. You get value for money during a home remodel or when constructing a new one.
We have tiles of all various colors and sizes fit for your room size and need. For more information on quality ceramic tiles, prices, and delivery, call our telephone number (818) 862-3122.