Putting together the kitchen you want isn't always going to be easy. For one, your taste and your standards might be elevated beyond the options immediately available to you. This is why here at Amirian Home we make an effort to provide you with the best luxury kitchen tiles to satisfy your design cravings. Here's what we make sure to offer you in our collection.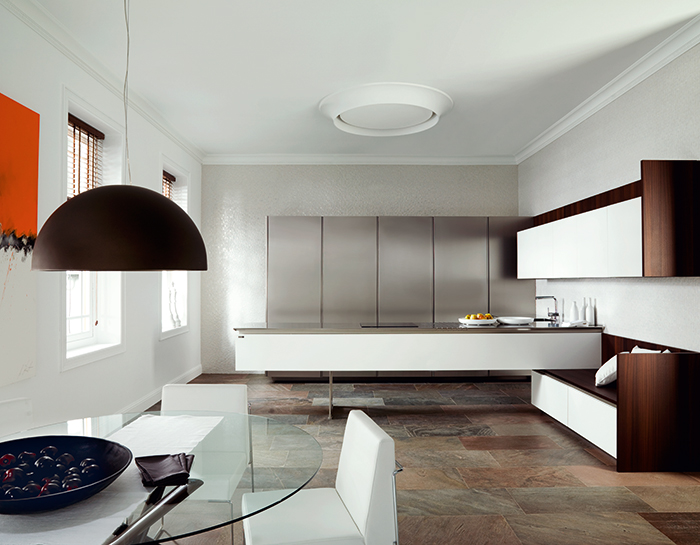 Elegance Your Kitchen Deserves
The main purpose behind looking for luxury kitchen tiles is to make sure the kitchen looks elegant and attractive to its users and to its visitors. With so many cheap ceramic options out there, it's always good to look for something that will be genuinely reliable regardless of use. There are plenty of high-end materials to consider for a kitchen environment, such as slate, granite, and marble. These will each carry with them their own specific aesthetic connotations, but they are all sure to elevate the environment to create something truly unique and luxurious. Just settle on a visual approach and finding the right material will be fairly easy from thereon.
Functionality and Aesthetics
When seeking luxury kitchen tiles, you've probably been told that you need to first consider the functional and practical aspect of the tiles before even thinking about the visual component. However, that's not something you have to worry about when you trust our team here at Amirian Home. After all, we believe that you shouldn't have to compromise one for the other and that you can, instead, enjoy both practicality and aesthetics in your choice of kitchen tiles. Our catalog has plenty of different options for you to find what would look best in your kitchen, and they will all be able to deliver on the more functional needs required of the flooring.
Create the Kitchen You Dream of
If you are putting in the effort to create a nice kitchen it's probably because you plan to spend a lot of time making use of it. That's understandable! After all, if you enjoy cooking, you want to do it in an environment you enjoy and feel at ease in. If you want to make sure you create the kitchen of your dreams, the luxury kitchen tiles of your choosing can help you get there. After all, these will contribute a lot to the look of the room, so you want to make sure you make the right choice. Whether you go for the timelessness of granite, the elegance of marble, or the beauty of slate, you will end up with a gorgeous environment that you can enjoy.
Luxury Kitchen Tiles
The best way for you to properly tile your kitchen is to have access to a great variety of options that can give you what you are looking for. This is what we at our kitchen tile store in Glendale are here for. To take a look at the luxury kitchen tiles we have to offer you, you can browse our online catalog to find the tile you are looking for or call us at (818) 500-8505 for more information.