Perfect hardscaping plans will add beauty to your landscape and make your yard functional. A lot of professional input is required when planning to hardscape your yard to make better use of the available space and to get the right material. When looking for the right supplier of your hardscaping material, Outdoor Tile Showroom in Glendale is your first choice. Several components are involved in your hardscaping plans like a walkway, resting area, swimming pool, stone benches, driveway, patio, and water features.
Understand your purpose
The first question to ask yourself is why you want to hardscape your yard or the purpose you want to achieve. If you want a place to be relaxing after a busy day and on weekends, you might want to create plans for a seating area.
You might have a larger yard and you want several walkways for accessing the entire yard. Your plan might also include a driveway, a swimming pool, and a patio. It could be you want a water fountain to help attract birds and butterflies. Your purpose will help you draw a comprehensive plan.
Outdoor Tile Showroom in Glendale can answer all questions about your hardscaping material
The type of pavers to use can be tricky due to the large varieties available in the market but your main guiding factor should be its functionality. Your budget might mainly determine the type of pavers you will buy but you will have a choice to negotiate on what will work best for you. You will have a choice for various brick pavers, flamed granite tiles, natural sandstone pavers, interlocking pavers, and various types of tiles for your resting area.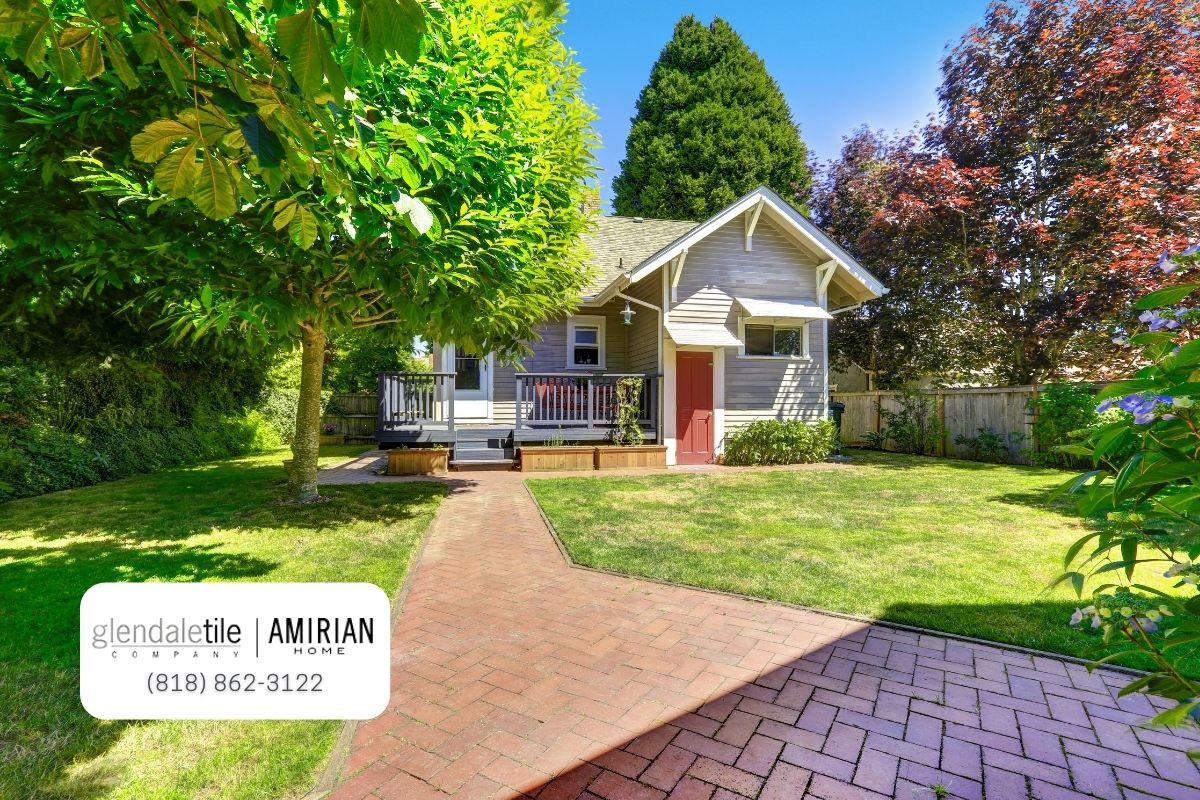 Plan the hardscape and consider drainage
The arrangement or plan of your hardscape will be determined by the plan or gradient of your landscape. If there is a slope, your walkway will have stairs. A flatter area might be the best for setting your resting area. Think about your walls and if they require tiles and so on. Natural stones like quartz and limestone are perfect in drainage compared to ceramic pavers. You might want first to visit Outdoor Tile Showroom in Glendale and compare the choices they have.
Specialists might help better
Your hardscaping project might be compared to a house construction project. It requires a plan, design, foundation, and a perfect structure. If you don't have the right expertise, it is important to consult a hardscaping or paving specialist for help. They will help you design and hardscape your yard to perfection.
Talk to your hardscaping material supplier
Hardscaping will make the beauty of your yard complete but you must make the right choice for materials. You may choose to use concrete bricks, ceramic blocks, or natural stone to create a beautiful hardscape. Whatever kind of material you desire to use; we have the right choice for you today. Call us at (818) 862-3122 for more information.