Your home is a canvas waiting to be filled with your unique style and personality. When it comes to elevating your space, Porcelanosa products are your trusted companions. Renowned for their quality and innovative designs, At Amirian Home, we offer a wide range of home, kitchen, and bath products that allow you to personalize your space to perfection. In this article, we'll explore how you can infuse your home with character and charm.
The Versatility
One of the standout features of Porcelanosa products is their versatility. Whether you're looking to renovate your kitchen, bathroom, or other living spaces, Amirian Home offers a diverse range of options. From tiles and flooring to cabinetry, fixtures, and countertops, their products cover every aspect of home design. This versatility allows you to create a cohesive and personalized look throughout your entire home.
Innovative Tile Designs
Porcelanosa is renowned for its innovative tile designs, which can be a game-changer in personalizing your space. Their tile collections span a wide spectrum of styles, from timeless classics to cutting-edge contemporary designs. Whether you envision a rustic, natural look or a sleek, modern aesthetic, Amirian Home has the tiles to bring your vision to life. Mosaic patterns, textured tiles, and a variety of colors provide endless options for creating a unique atmosphere in any room.
Custom Cabinetry for the Kitchen and Beyond
The kitchen is often considered the heart of the home, and Amirian Home understands the importance of customizing this space. Their cabinetry collections offer a wide range of finishes, colors, and designs, allowing you to craft a kitchen that perfectly suits your taste. From minimalist, handle-less designs to traditional styles with intricate detailing, Porcelanosa cabinetry lets you personalize your kitchen's character.
But Amirian Home's customization doesn't stop at the kitchen. Their cabinetry can be seamlessly integrated into other areas of your home, such as bathrooms, closets, and even living rooms. This versatility ensures a cohesive design throughout your living spaces.
Countertops That Reflect Your Style
Countertops play a significant role in both the kitchen and bathroom, and Amirian Home offers a stunning array of options. Whether you prefer the timeless elegance of marble, the durability of quartz, or the warmth of wood, their countertop materials are available in various finishes and colors. You can personalize your countertops to match the overall theme of your space, creating a harmonious and inviting atmosphere.
Luxurious Bathroom Fixtures
The bathroom is another area where personalization can shine. Porcelanosa's bathroom fixtures and accessories are designed to elevate your bathroom to a spa-like retreat. From faucets and showerheads to vanities, their range of products allows you to customize your bathroom for comfort and luxury. With a selection of modern and traditional styles, you can create a bathroom that aligns with your design preferences.
Flooring That Sets the Tone
Flooring is the foundation of any room, and Amirian Home offers flooring solutions that set the tone for your space. Their collection includes a variety of materials such as porcelain, ceramic, and natural stone. Whether you desire the warmth of hardwood, the durability of porcelain, or the elegance of marble, Amirian Home flooring can be tailored to match your style. Different sizes, textures, and colors provide endless opportunities for personalization.
Tailoring Your Home's Ambiance
Personalizing your space with Porcelanosa goes beyond individual products. Their holistic approach to design allows you to tailor your home's ambiance. By selecting complementary products from the same collections, you can create a cohesive and personalized look. For example, you can pair porcelain tiles from the same collection as your kitchen cabinetry, creating a seamless transition between the two spaces.
The Amirian Home Experience
At Amirian Home, we understand the importance of personalization in home design. Our showroom offers a curated selection of Porcelanosa products that showcase the brand's commitment to quality and innovation. We provide a hands-on experience, allowing you to see and feel the materials, textures, and finishes in person. Our knowledgeable design experts are here to guide you in selecting the perfect products to create a space that truly reflects your unique taste and style.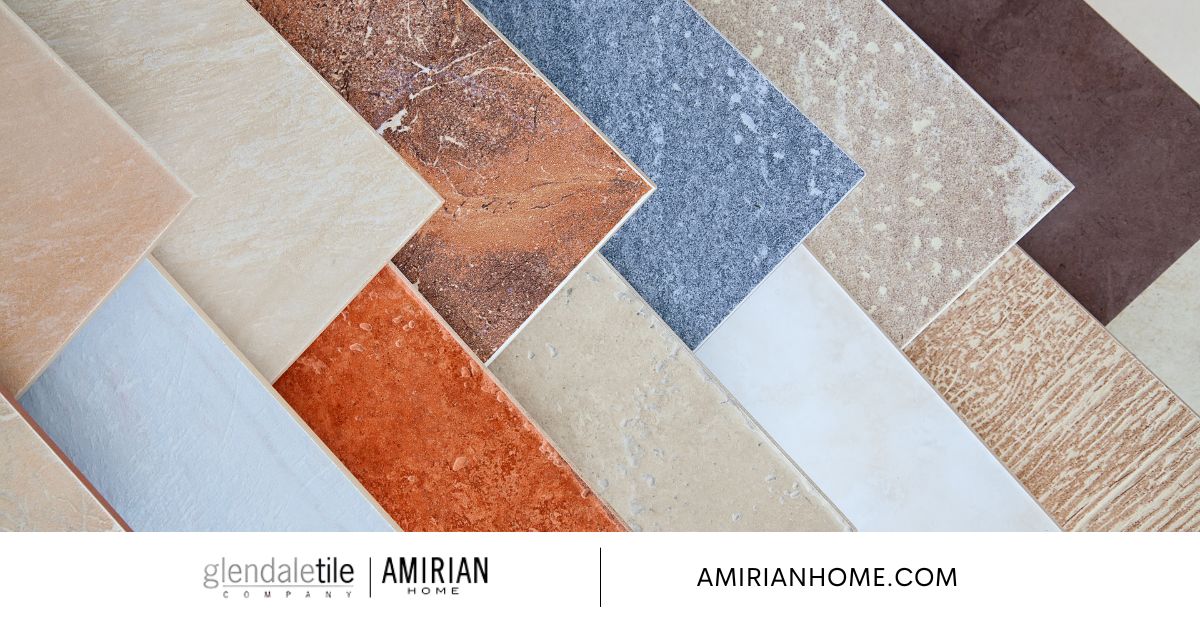 A Personalized Haven
Your home is a reflection of who you are, and personalization is the key to creating a space that resonates with your personality and style. With Porcelanosa products, you have the tools to infuse your home with character, charm, and sophistication. From innovative tile designs to custom cabinetry and luxurious fixtures, Porcelanosa empowers you to personalize your space and turn it into a haven that is uniquely yours. Visit Amirian Home's showroom to explore the endless possibilities of personalization with Porcelanosa.