Have you been looking for the single highest-quality tile anywhere? Did you research one tile brand after another, looking for one that truly stood out? For decades, that's been Porcelanosa. They still stand true to their core values and unwavering integrity today, consistently delivering the quality it has long been renowned for. Here at Amirian Home, we have many high-quality products from them. You can browse our catalog on our site and you can visit our showrooms as well.
The History of Porcelanosa
Over three decades ago, in a quaint Spanish village, the company commenced with a singular mission: to provide architectural and design solutions that would captivate the A&D community and homeowners alike, all while offering groundbreaking innovation.
Today, they've carved a niche in the realm of contemporary and modern design applications by crafting top-notch wall and floor tiles. What sets them apart is not just their design prowess but their commitment to sustainability, as well. After all, they have ISO certification, a testament to their dedication to preserving the environment.
The Name in Tiles
Their comprehensive selection of large format Porcelain and Ceramic Tiles caters ideally to the contemporary and modern aesthetic, particularly favored by customers in search of seamless, sleek designs, especially for showers.
For those seeking the timeless allure of Calacatta marble without the associated upkeep, they present the Calacatta Gold and Calacatta Silver collections. These tiles (and others) offer a clean and contemporary aesthetic, perfect for showers that exude elegance without the need for an abundance of tiles and grout lines. The polished Calacatta series has become a sensation, gracing upscale homes with its natural stone aesthetic while offering the low-maintenance benefits of ceramics or porcelain. Additionally, the series includes matching floor tiles to maintain a cohesive look throughout your bathroom.
Porcelanosa Floor Tiles
Porcelanosa Floor Tiles are the epitome of luxury for those seeking the charm of natural stone or contemporary color palettes. Tiles like Recife Pulpis and Recife Antracita effortlessly mimic the finest marble, creating rich color variations and tones. What sets these tiles apart is their rectified edges, ensuring precise alignment and an almost seamless appearance when installed. Further enhancing the appeal of their large format wall tiles is the availability of matching trims as well.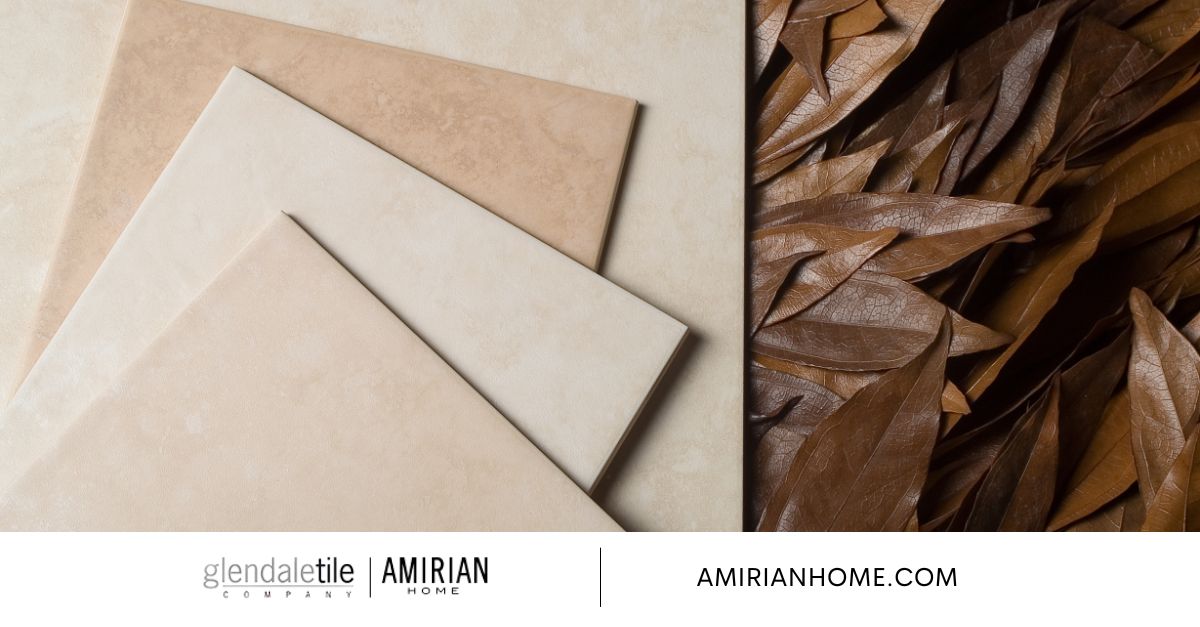 For Those Who Refuse to Settle
This brand is a prominent presence in our showroom, celebrated for its cutting-edge designs that consistently resonate with our discerning customers. These tiles have become a favored choice for numerous projects. A notable advantage of these tiles is the availability of matching porcelain flooring options for a significant portion of their large format wall tiles. This continuity in design appeals to customers seeking a harmonious blend of floor and wall aesthetics in their bathrooms.
We invite you to stop by our showroom and see for yourself the extraordinary range of tiles that we have to offer. You can schedule this by going to our site and finding a time that works for you.