The kitchen and the bathroom in your house can have different types of tiles, depending on how you are going to use these spaces. And the goal of shopping for tiles is to enhance these rooms beautifully. But if you are not sure how to choose the perfect tiles for your kitchen and bathroom, then go ahead and visit our kitchen and bathroom showrooms in Glendale, CA. We have different products that can transform your house.
Finding the Right Tiles at
Kitchen and Bathroom Showrooms in Glendale, CA
It's true that when you visit our showrooms in Glendale, you will find various options. For many, it can be overwhelming. But if you know how to pick the right tile, then deciding will become effortless.
Know Where the Tile Will Be Installed
That is, you must understand what surface the tile will be installed on. For instance, if you are going to use it as a backsplash behind a stove, then choose a tile designed for this purpose. Talk to our designers in our showroom to help you pick the perfect tile design ideal for the size of your kitchen and bathroom.
Determine the Different Materials
Tiles refer to a resilient material that you can install in rows over a surface. Thus, if you are installing them in your kitchen, you can choose quarry, vinyl, ceramic, porcelain, or glass tiles. The most common tiles in flooring are vinyl and porcelain. Ceramics and quarry are ideal for counters. But for the backsplashes, glass tile is your best bet.
Fix Your Budget
You can find an expensive kitchen or bathroom tiles. But there are also cheap ones. Before you even choose cheap tiles, make sure that you do your homework. This will help you narrow down your choices. Go to our showroom and we can help you estimate the cost of the tiles that you need for your kitchen or bathroom.
Lifestyle
The kitchen and bathroom are resilient. But they still need regular upkeep. That's why you need flooring that can last for years or even decades. For your countertop, you may consider ceramic tile. It is extremely durable and can hold up to any type of temperature. It is also easy to clean and maintain. But some ceramic tiles are uneven. If you pick them, they can easily crack or chip. Thus, make sure to choose a ceramic tile made by a reliable brand.
Withstand Your Habit
When picking a floor tile, choose something durable enough to withstand heavy traffic. And opt for a tile that can endure any cleaning supply. And if you are shopping for a floor tile, make sure it is made for that purpose.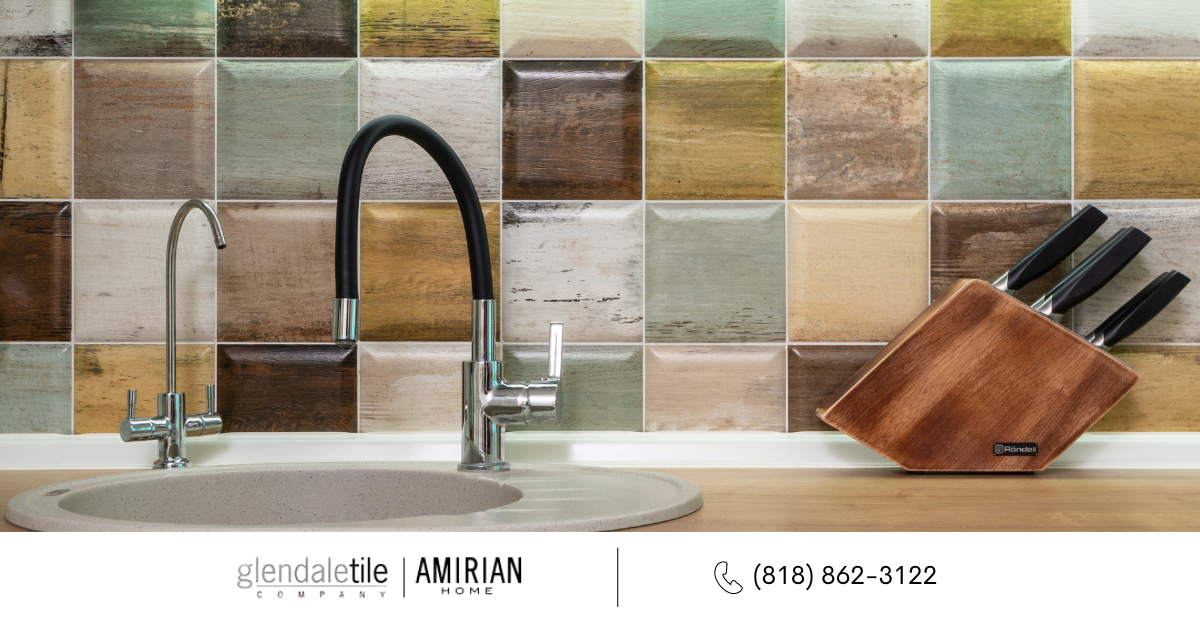 Get Some Help
Shopping for tiles can be overwhelming because of the endless choices. Visit our kitchen and bathroom showrooms in Glendale, CA today to talk to our designers. They can help you pick the right tile. Or call us here: (818) 862-3122.