Renovating a small kitchen can be challenging. But you can still make your small kitchen look bigger and more luxurious. Thanks to the application of luxury kitchen tiles. Here are some tips to consider.
Big Style Using
Luxury Kitchen Tiles
Backsplash
One of the issues of having a small kitchen is the small square footage. The space is limited to put all your creativity into this room. Thankfully, though, if it lacks in square footage, you can still make up for it in style. Experts recommend focusing on a tiny detail. For instance, you can choose a unique kitchen tile backsplash to make the room pack a punch. A luxurious countertop is also a great option.
Tiling it to the Ceiling
As mentioned, the use of kitchen tile backsplash can make a huge difference to your small kitchen. To make it look bigger, you can choose to tile it to the ceiling. It will make the space seem bigger. When there's too much cabinetry in this area, your kitchen will look and feel smaller. However, if you choose to tile the backsplash to the ceiling, it will break the small space a bit while creating a beautiful design. You don't have to lose your storage space because you can always opt for open shelving. It is a great compromise to give the room ample space for kitchen pieces while keeping it feeling open and bright.
Maximizing Storage Space
Another way to make your small kitchen look bigger is to maximize your storage space. You can work with a designer or choose to visit our showroom so you can find some ideas that can help you utilize each square inch of the space. But before you remodel, ensure that you have a list of the things you want to see when your kitchen remodeling is done. Talk to our designers about how to make the area look bigger and have ample space if you're an avid cook. Then, ask how your small kitchen can be used for entertaining your guests. Do you need to incorporate bar stools or is an island just enough?
Hiding Small Appliances
A coffee maker, microwave, and toaster are the small appliances that you wish to hide in the cabinetry. In that way, they will not sit out and take up valuable space on your countertop. And do yourself a favor, don't buy every new appliance that you see online. Although having a new Instant Pot is a cool thing, it takes up a lot of your treasured space along with other small appliances. So, make sure that you hide them and avoid buying a lot of them if you still have them in your cabinetry.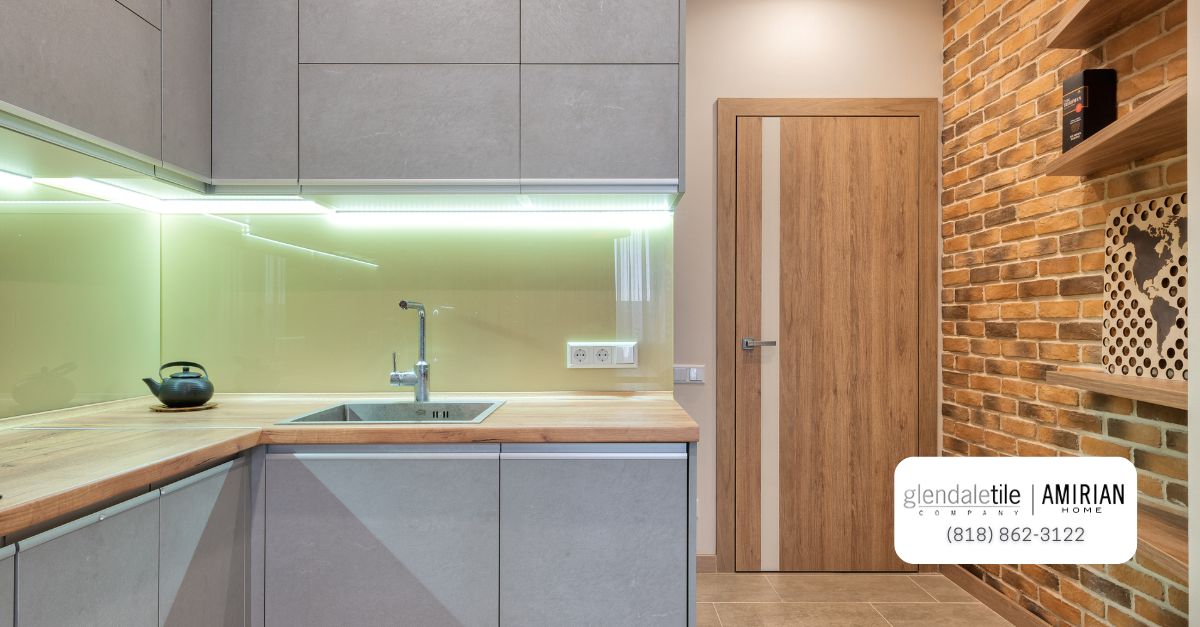 Not Sure Where to Begin Your Remodeling Project?
Kitchen remodeling can be a complicated task. If you visit our kitchen showroom, you can consult with our designers and they'll take out the intimidation part of remodeling. You can also ask how you can use luxury kitchen tiles for your small kitchen. Contact us here for more information: (818) 862-3122.