Any time you enter your kitchen, probably the first thing that strikes your eyes are the cabinets. They not only provide you with storage space, but they also add beauty to your kitchen. Modern Kitchen Cabinets look more beautiful and elegant compared to old-time cabinets.
If you are planning to spruce up your kitchen with new cabinets, think about Amirian Home. Most homeowners might go for the shaker style cabinets but there are many other choices you can go for like flat panel, distressed, and beadboard styles.
Kitchen cabinets provide storage spaces
Think about having some packets of dry cereals, flour, macaroni, spices, beverages, and so on and you have nowhere to store them. It would be more stressful having them in your house. Thankfully, kitchen cabinets will help take away all that stress because they provide ample storage spaces for all these items and more.
Apart from providing storage spaces, modern cabinets will make your old kitchen look beautiful. Some cabinets like flat panels, shakers, insets, and thermofoil will give your kitchen a luxurious look. The Amirian Home kitchen gallery has a lot of beautiful designs.
They make your house look organized
Imagine having all your groceries strewed on your kitchen top, oil and spice containers in the sinks, and all dishes spread all over the kitchen. Your kitchen will look disorganized, untidy and there will be no beauty in it.
That's why you need to install kitchen cabinets in your old kitchen to make it look organized. Everything will be stored in its right place and the modern cabinet materials like wood veneers, laminates, PVC, solid wood, and concrete will make your old kitchen look very beautiful.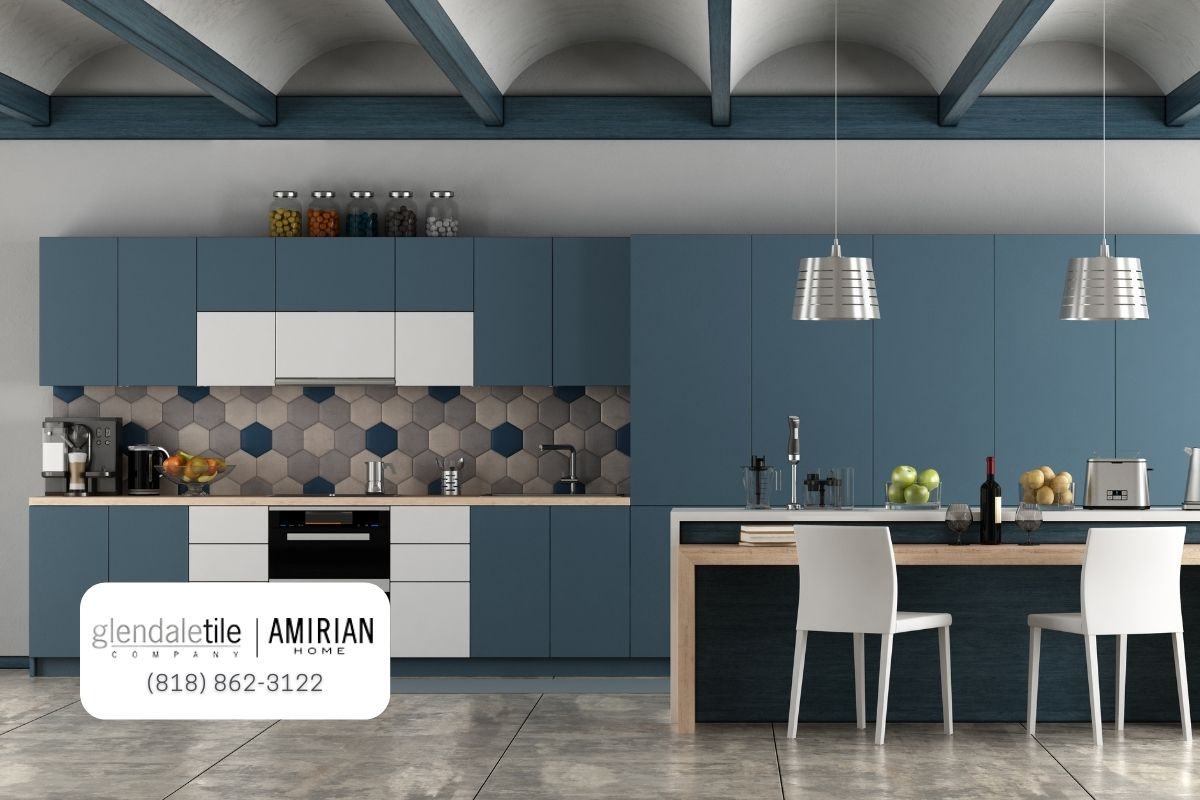 Kitchen Cabinets from Amirian Home can never disappoint
Your local kitchen cabinets supplier will have a variety of cabinets with different offers. Your options will be custom, semi-custom, stock kitchen, and ready to assemble kitchen cabinets. Each is customized and finished uniquely to give you the features you are looking for and offer beauty to your old kitchen. Whether you are looking for a base, wall, or pantry cabinet, be sure to gather as much information as you can before you make a purchase.
Cabinets make your kitchen functional
When preparing meals in your kitchen, you want to move freely, have space to prepare your ingredients, and be able to pick them with ease. Kitchen cabinets will help hold everything in one place and you will easily open and pick the item you want. Your old kitchen will look valuable when it's well functional.
Make your kitchen more functional with modern kitchen cabinets
If you are using an old kitchen, it might be time to redesign it and install modern cabinetry to make your kitchen look more beautiful, functional and to create more storage space. To help you achieve the best results, work with a supplier who understands modern kitchen needs and knows what to supply. We know what you require for your old kitchen and have the right quality. For best deals, call us today at (818) 862-3122.